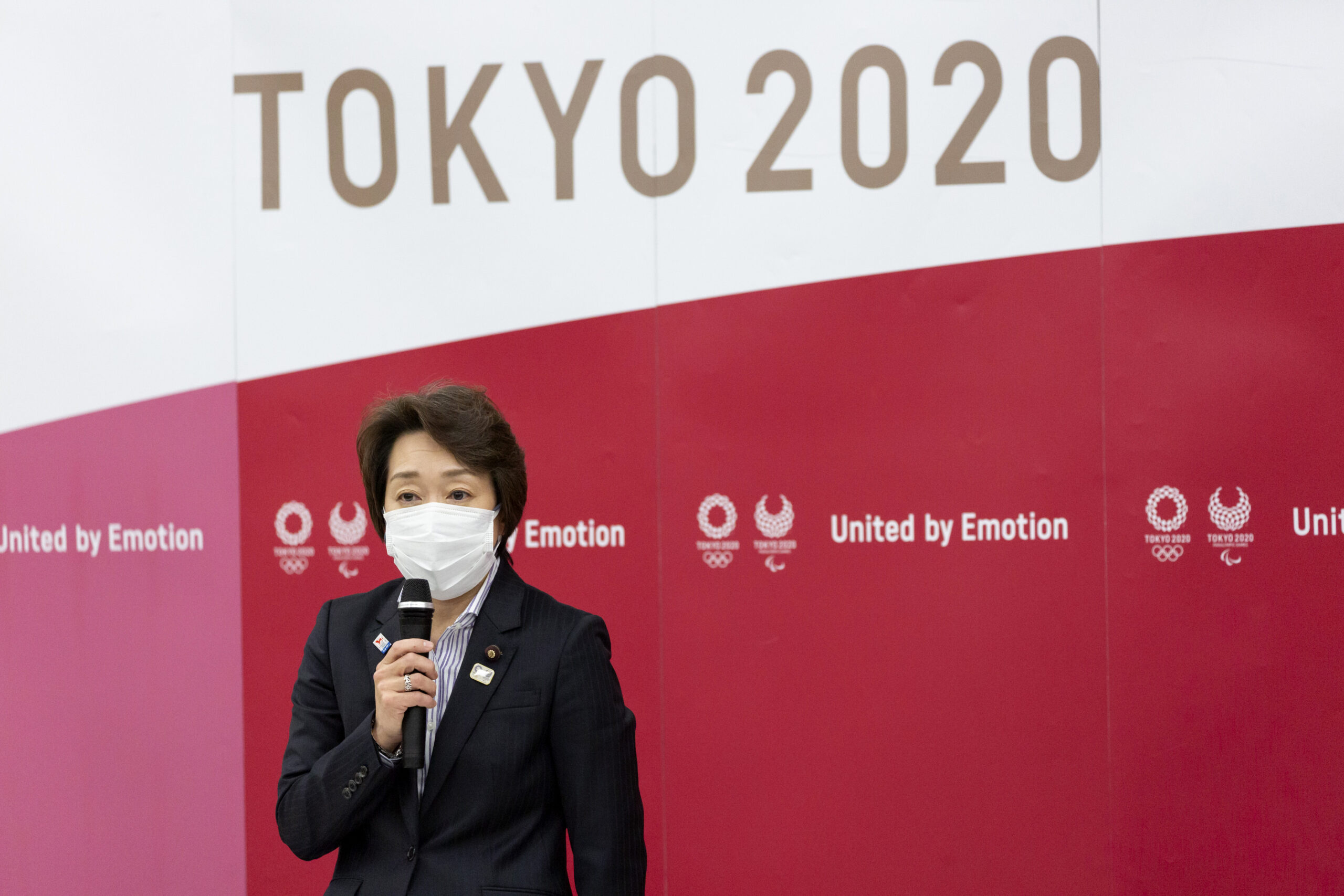 Within a week of announcing that Japanese fans would be able to attend events at the Olympic Summer Games, Tokyo Olympic Organizing Committee President Seiko Hashimoto is backtracking and suggesting a closed-off Games could still happen with less than a month to go before the Opening Ceremony.
Organizers said last Monday that up to 10,000 local fans would be allowed into venues — with numbers not to exceed 50 percent of capacity — despite several medical experts in Japan who cautioned against the move. But a COVID-19 panel for the Tokyo Metropolitan Government reported Thursday that "there's a sign of resurgence" of infections in Tokyo and the news that two members of the Ugandan delegation have tested positive for the delta variant of COVID after arriving in Japan has shook the country.
"The Olympic organizing committee is very much interested in finding out more from this (Uganda) example," Hashimoto said on Friday. "We will pay detailed attention to get information as much as possible," with operations adjusted as needed, adding "we cannot say everything is 100 percent. We will make a bubble as close to 100 percent as possible."
The head of Imperial Household Agency on Thursday said Emperor Naruhito is "extremely worried" about the health risks, a rare move for a ceremonial figure who stays away from politics and whose comments assuredly have added even more pressure on the organizing committee.
"What I feel is that no spectating should remain an option for us as we look into things," Hashimoto said at a Friday news conference. "The situation is changing from time to time so that is why we need to remain flexible and prompt in responding to any change. A no-spectator games is one of our options."
The IOC has said the Games will proceed regardless of COVID conditions in Tokyo because it needs to have the Games held for financial reasons — approximately 90 percent of its income is from worldwide broadcast rights and sponsorships stemming from the event. Estimates suggest up to $4 billion in broadcast money is on the line. Tokyo will see none of that money; the official cost of the Games is $15.4 million but government audits have suggested the real cost is much higher with all but $6.7 billion being public money.
The issue of Uganda's delegation will also garner plenty of headlines in the coming days. The nine-person delegation arrived at the Narita airport near Tokyo, where a coach tested positive last Saturday. After he began to quarantine, Japanese authorities allowed the remainder of the team to travel more than 300 miles on a chartered bus to their camp in Izumisano, where they are now quarantining after the second positive test occurred.
"They all carried certificates showing their negative test results," Izumisano Mayor Hiroyasu Chiyomatsu said. "We never imagined they could be infected."
Japanese Prime Minister Yoshihide Suga pledged Monday to strengthen health controls at airports. Chief Cabinet Secretary Katsunobu Kato later said Japan plans to step up quarantine requirements for Olympic athletes and other participants from areas where the delta strain has been detected by requiring daily virus tests for seven days prior to departure to Japan — extended from the current four days —and up to 14 days after entry and training in isolation in the first three days.
Tokyo on Monday reported 317 new cases, up from 236 from a week earlier, the ninth consecutive day of week-on-week increases, with an increase in cases of the delta variant. That could accelerate the resurgence to levels that might require another state of emergency during the Olympics, experts said.