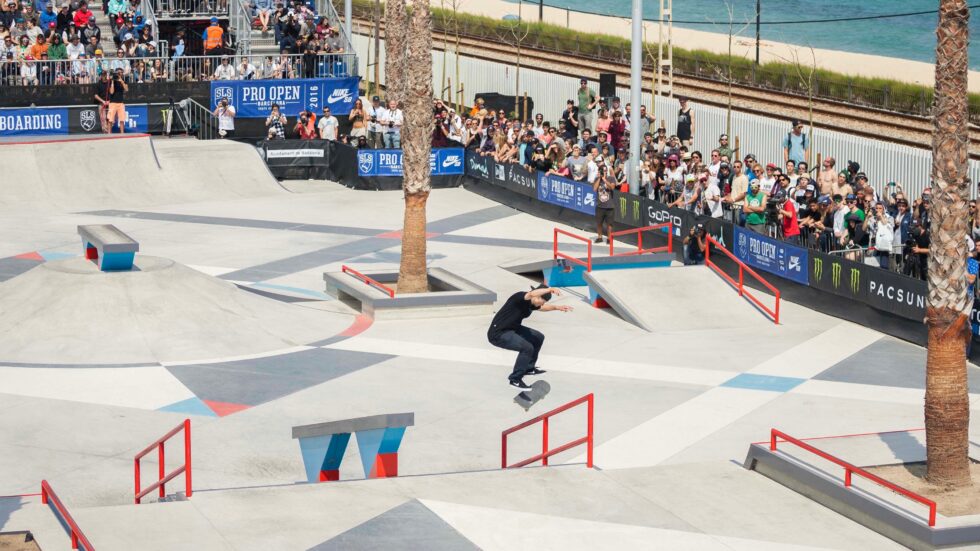 Street League Skateboarding has announced the return of its flagship competition tour, following the sport's Olympic debut in Tokyo. Elite skateboarders will compete on the circuit, rebranded as the SLS Championship Tour, which will feature three events over four months.
The tour will begin in Salt Lake City on August 28 followed by a stop in Miami on October 30. The series will conclude with the SLS Super Crown World Championship the weekend of November 13 in Jacksonville, Florida. The series will see a reduced roster size and a new contest format to simplify the competition with a goal of creating more urgency and excitement for skaters and fans.
In July, SLS will also host a pre-season invitational Tour Qualifier at Paul "P-Rod" Rodriguez's Primitive Skatepark, the first contest to be held at the skateboarding star's new private venue. Skaters will have a chance to earn a spot on the 2021 SLS Championship Tour roster and compete against SLS' invited professionals.
"It's exciting to see SLS reconnect with the vibe and the energy that made it the biggest championship in skateboarding," Rodriguez said. "From the beginning, SLS is where the best skateboarders in the world set the standard."
SLS is now owned by Thrill One Sports and Entertainment, which also operates Nitro Circus.
"We are thrilled to relaunch Street League with a renewed focus on what made it the gold standard for street skateboarding: the caliber of the skaters and the most exciting format in the sport," said Joe Carr, Thrill One's CEO. "Coming off of the Olympics, the interest around skate and our pros will be at an all-time high. While being sidelined for the last 16 months has certainly been challenging for the entire action sports industry, it offered an opportunity for the Street League team to reimagine the tour. The reaction from the skate community has been very positive, skaters are eager to compete and we can't wait for fans to have the opportunity to check it out."