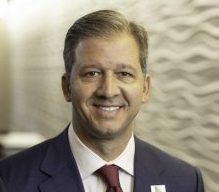 A veteran executive in Alabama will take over as The World Games' 2021 chief executive officer ahead of the event, which will be held in Birmingham.
The World Games 2021 board of directors appointed Nick Sellers, mostly recently the vice president of the Mobile division at Alabama Power, as the new CEO. Sellers will take over for DJ Mackovets, who recently resigned.
For the last 16 years, Sellers has served in a variety of leadership positions with Alabama Power and Southern Company. He has a sports background through his work as director of operations for the Alabama Sports Foundation. Sellers was responsible for sponsorships, ticketing and operations for events such as the SEC Baseball Tournament, held annually in Hoover, as well as the Champions Tour's Regions Charity Classic.
"Honored and grateful are the two words that capture my feelings," Sellers said. "We have a unique opportunity to present Birmingham and the state of Alabama to the world so our mission will be to deliver the best and most innovative competitor, spectator and sponsor experience in the history of The World Games. I've always believed in Birmingham and have confidence that we will come together in a way in which we've never done before."
A native of Birmingham and graduate of the University of the Pacific in Stockton, California, Sellers currently is the chairman of the Alabama Sports Council.
The 11th edition of the World Games will be held July 15–25, 2021, with more than 3,600 athletes from over 30 sports and 100 countries.
"We are delighted to welcome Nick as our new CEO," said Jonathan Porter, chairman of The World Games 2021 board of directors. "He is a highly-respected executive with demonstrated success in strategic leadership, operations and implementation. He is well-positioned to lead The World Games 2021 over the next 19 months as we continue our positive momentum toward delivering a world-class event that showcases Birmingham to visitors from around the globe."