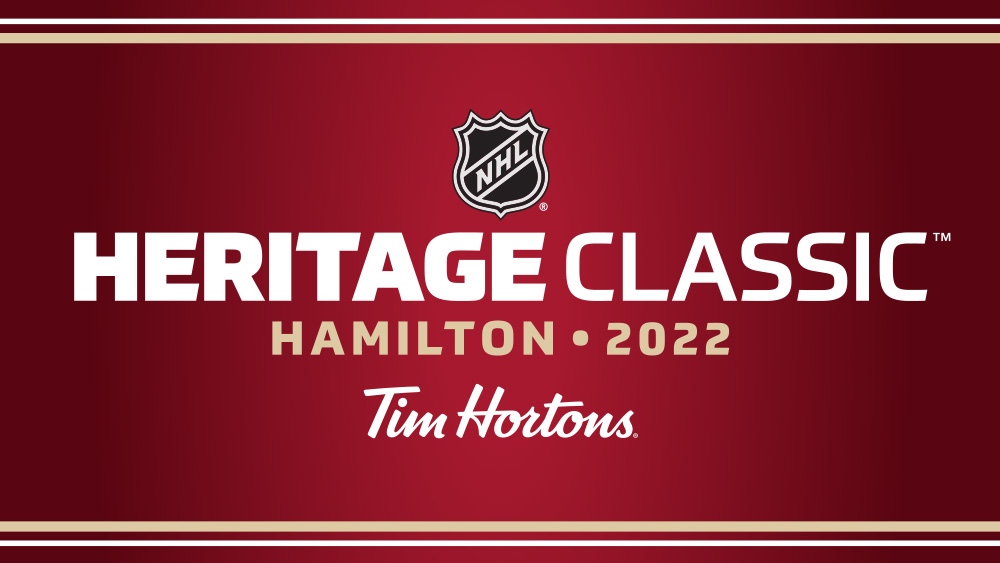 The Toronto Maple Leafs and Buffalo Sabres will face off in the 2022 Tim Hortons NHL Heritage Classic on March 13, 2022, at Tim Hortons Field in Hamilton, Ontario.
The Heritage Classic returns to the NHL regular-season schedule after games in 2019 in Regina, 2016 in Winnipeg, 2014 in Vancouver, 2011 in Calgary and 2003 in Edmonton. The Sabres will be the first U.S.-based team to appear in the Classic; it is the third scheduled outdoor game this season along with the Discover NHL Winter Classic (January 1, St. Louis at Minnesota) and the Navy Federal Credit Union NHL Stadium Series (February 26, Tampa Bay at Nashville).
"We are excited to announce that we will be presenting another Tim Hortons Heritage Classic this season," NHL Commissioner Gary Bettman said. "By inviting the first U.S.-based team to a Heritage Classic, we will celebrate the greater Golden Horseshoe region as the home of so many fans of both the Leafs and Sabres."
The Maple Leafs will be playing in their fourth NHL regular-season outdoor game. Toronto defeated the Detroit Red Wings at Michigan Stadium at the 2014 Winter Classic, then beat the Red Wings again in the 2017 Centennial Classic at Exhibition Stadium in Toronto. Toronto lost to Washington at the Navy-Marine Corps Memorial Stadium in the 2018 Stadium Series.
"The Toronto Maple Leafs are proud to participate in the 2022 Tim Hortons NHL Heritage Classic," said Maple Leafs President and Alternate Governor Brendan Shanahan. "We're excited at the opportunity to play outdoors again and to bring this great divisional rivalry outside in front of our two devoted fanbases in Hamilton."
The Sabres will be making their third appearance in an NHL regular-season outdoor game, having hosted the inaugural Winter Classic against Pittsburgh and playing in the 2018 Winter Classic against the New York Rangers at Citi Field. The Sabres and Maple Leafs have met once in the Stanley Cup Playoffs during the 1999 Eastern Conference Final, with Buffalo winning the series 4-1.
"It's an honor to play in the Heritage Classic game," Sabres General Manager Kevyn Adams said. "It will be an incredible atmosphere and we are thrilled to be able to play the Maple Leafs in this special event."
Tim Hortons Field is the home of the Canadian Football League's Hamilton Tiger-Cats and Forge FC of the Canadian Premier League. The stadium, primarily used for football and soccer, will serve as the venue for the 108th Grey Cup in 2021. Tim Hortons Field is within walking distance of the site of the original Tim Hortons restaurant, which opened in April 1964.
"Hamilton is a big sports town, and Hamilton hockey fans are going to be over the moon with excitement to see NHL hockey played outdoors in the Hammer," said Hamilton Mayor Fred Eisenberger. "Home to local breweries, a dynamic hospitality industry and a vibrant downtown core with shops and amenities, I look forward to welcoming fans from all over and invite them to explore all that Hamilton has to offer."