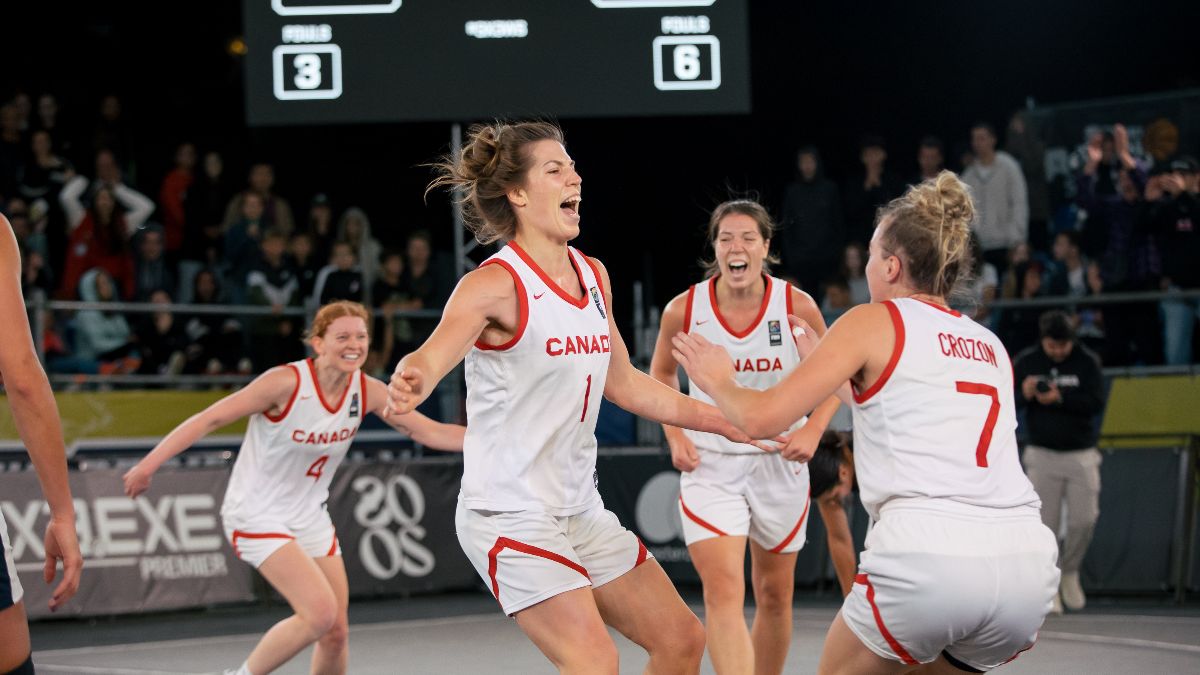 The FIBA 3×3 Women's Series will welcome the top professional 3×3 women's teams for its fourth edition in 2023, with the season total prize money surpassing $1 million for the first time.
There will be several new destinations on the circuit program, taking it to 23 events this season and breaking the previous record of 15 in 2019.
"It is exciting to see a record number of events announced for this 2023 season and more than double the prize money, just one year before the Olympic Games in Paris 2024," said FIBA Secretary General Andreas Zagklis. "This demonstrates FIBA's commitment to one of its key strategic priorities, Women in Basketball, and the importance of ensuring our major women's competitions continue to grow and gain maximum impact."
The 2023 FIBA 3×3 Women's Series season begins May 6 in Wuhan, China. It will be the first time the Women's Series will be played in China since its first edition in 2019. Team Canada will look to defend its title from 2022. The finals will be played September 16–17 in Mongolia.
FIBA 3×3 Women's Series
Wuhan, China: May 6-7
Astara, Azerbaijan:  May 20-21
Clermont-Ferrand, France: June 9-10
Shusha, Azerbaijan: June 12-13
Xiongan, China: June 16-17
Orleans, France: June 21-22
Poitiers, France: June 27-28
Marseille, France: June 29-30
Netanya, Israel: July 3-4
Fribourg, Switzerland: July 6-7
Pristina, Kosovo: July 14-15
Bordeaux, France: July 19-20
Edmonton, Canada: July 29-30
Prague, Czech Republic: August 4-5
Yichang, China: August 4-5
Katowice, Poland, August 14-15
Melilla, Spain: August 18-19
Quebec, Canada: August 18-19
Baku, Azerbaijan: August 22-23
Debrecen, Hungary: August 27-28
Pont du Gard, France: August 31, September 1
Montreal, Canada: September 1-2
Ulaanbaatar Final, Mongolia: September 16-17