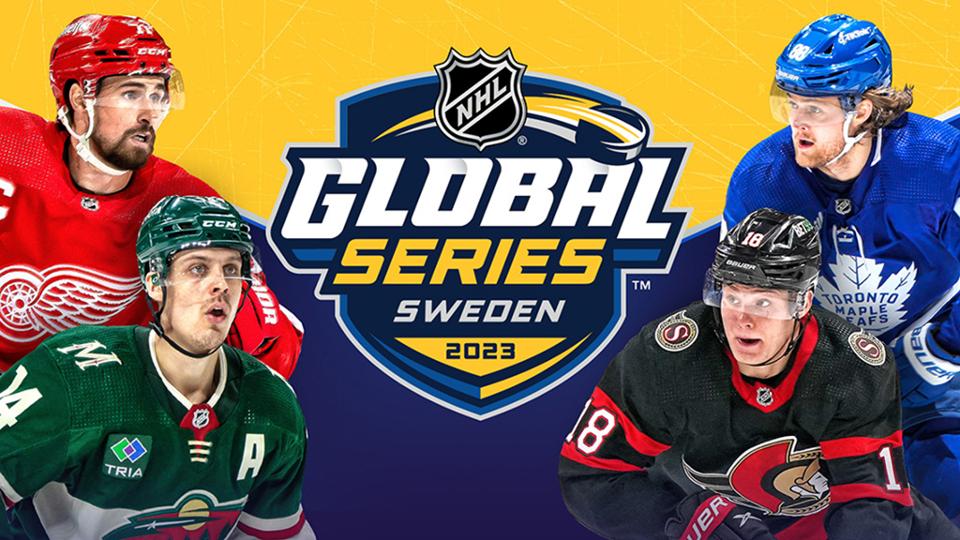 The NHL has announced it will return to Europe next season for the 2023 NHL Global Series, this time heading to Sweden as the Detroit Red Wings, Minnesota Wild, Ottawa Senators and Toronto Maple Leafs will play a four-day, round-robin set of regular-season games in Stockholm.
The Red Wings will play the Senators on November 16 and then take on the Maple Leafs on November 17. The Wild will play the Senators on November 18 and the series will wrap up with Wild playing the Maple Leafs on November 19.
All games will be played at Avicii Arena. The series will include a fan tour and viewing parties, coaching and officiating clinics and a concert and business summit.
Of the 38 NHL regular-season games played outside of North America, 32 have been played in Europe and 12 of have been in Stockholm. The 2023 NHL Global Series will mark the 10th season the League has gone to Europe for regular-season games. The NHL last played in Stockholm in November 2019 when the Buffalo Sabres and Tampa Bay Lightning played two games.
"Sweden is a really fun and cool country," said Red Wings forward Lucas Raymond, who is a native of Gothenburg and was selected fourth overall by Detroit in the 2020 NHL Entry Draft. "There are a lot of fun things to do, culture to experience and landmarks that have been there for a long time. Stockholm is an exciting city."
This is the second international event for the Wild. They opened the 2010–2011 regular season with a two-game series against the Carolina Hurricanes in Helsinki, Finland.
This is the third trip to Stockholm for the Senators, who played the Colorado Avalanche there twice in 2017, and also began their 2008–2009 season there, playing two games against the Pittsburgh Penguins.
It's the second trip to Stockholm each for the Red Wings and Maple Leafs.