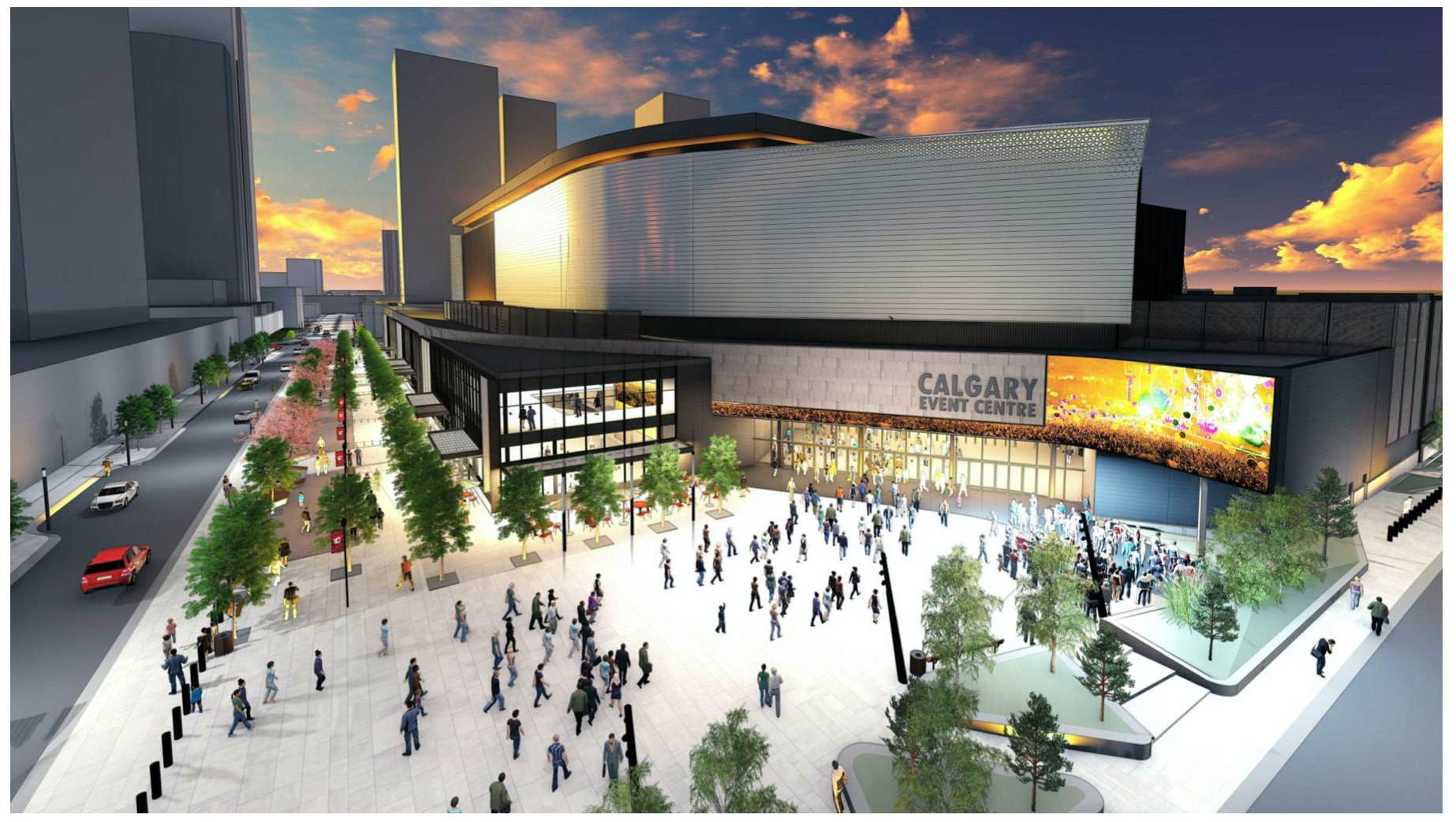 The city of Calgary has reached agreements with Calgary Sports and Entertainment Corporation, which owns the Calgary Flames, the Province of Alberta and the Calgary Stampede to proceed on the building of an events center as part of a culture and entertainment region in the city's Rivers District.
The events center itself is projected to cost $800 million and will house CSEC properties including the Flames, Calgary Wranglers of the American Hockey League, Calgary Hitmen of the Western Hockey League and Calgary Roughnecks of the National Lacrosse League.
"Today's announcement is the culmination of so much work by so many and is fantastic news for the city of Calgary, the province of Alberta and the Calgary Flames," NHL Commissioner Gary Bettman said in a statement. "And I extend special thanks to the terrific hockey fans of Calgary for their unflinching support of their team and our league. We can't wait to drop the puck in a new, state-of-the-art arena and look forward to what this development will do for all Calgarians."
There is no timeline on the completion of a new events center and surrounding Rivers District, which is estimated to cost more than $1.2 billion. CSEC will contribute $356 million to the project, including $40 million up front and $17 million per year, increasing 1% per year over 35 years.
The city will contribute $537.3 million to help fund the development of the events center, parking, an enclosed plaza, and a portion of an additional community rink to be constructed. The province will contribute $330 million, with $300 million earmarked for transportation improvements, land and infrastructure costs and $30 million towards the community rink.
The Flames since 1983 have been at the Scotiabank Saddledome in the southeast end of the city, playing in three Stanley Cup Finals and hosting the 2000 NHL Draft. The venue was the host for ice hockey and figure skating during the 1988 Olympic Winter Games and has undergone several renovations since its opening. The Saddledome has been the oldest venue among the NHL's Canadian franchise and only Madison Square Garden in New York City and Climate Pledge Arena in Seattle are older than the Saddledome, although both MSG and CPA have had extensive renovations in the past few years to effectively feel like new venues.