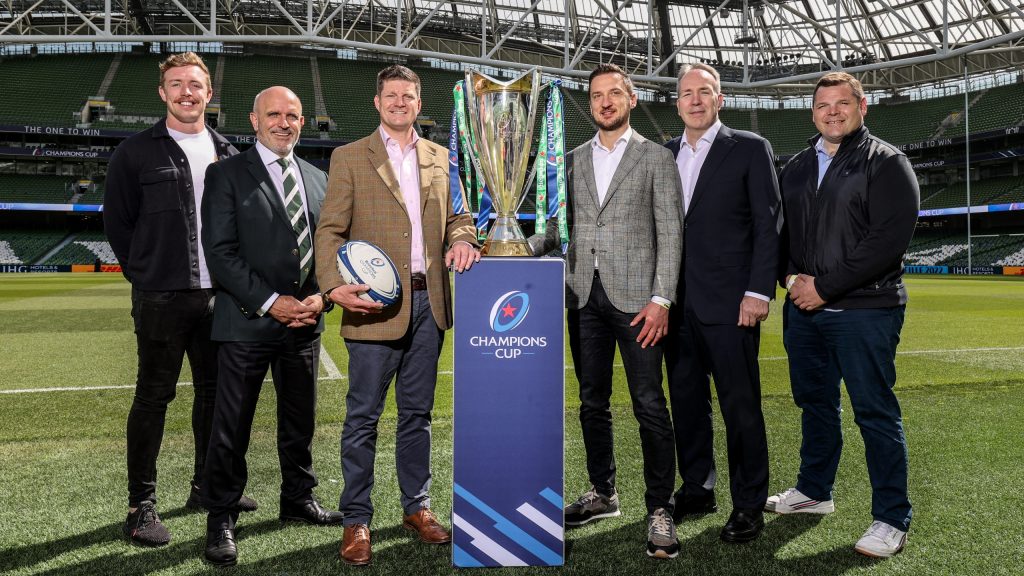 Dublin's Aviva Stadium will replace Tottenham Hotspur Stadium as the host of the European Professional Club Rugby Champions Cup and Challenge Cup finals in May 2023 with tickets already on sale.
Tottenham Hotspur Stadium had been scheduled to host the matches but EPCR said that the late conclusion to the 2022-23 Premier League season has forced a switch. Tottenham Hotspur Stadium was originally due to stage the finals in 2021 before seeing its hosting rights pushed to 2022 because of the pandemic which forced the 2020 finals to be removed from Marseille's Orange Vélodrome.
The Vélodrome was instead awarded hosting rights to 2021 but the matches ultimately ended up at London's Twickenham Stadium due to crowd restrictions in France. As a result, the Vélodrome's matches were pushed to 2022 and Tottenham Hotspur Stadium's games were moved to 2023.
"We are very happy to continue working with Tottenham Hotspur to stage our finals there soon," EPCR Chairman Dominic McKay said. "It is a sensational stadium with a burgeoning history of hosting rugby matches. In the meantime, it is exciting to be returning to a rugby heartland at the Aviva Stadium and we look forward to welcoming fans, clubs, players and stakeholders to what promises to be an outstanding weekend in May next year."
Aviva Stadium has hosted the Challenge Cup final three times, most recently in 2013. Six countries – England, France, Ireland, Scotland, Spain and Wales – have staged European club finals.