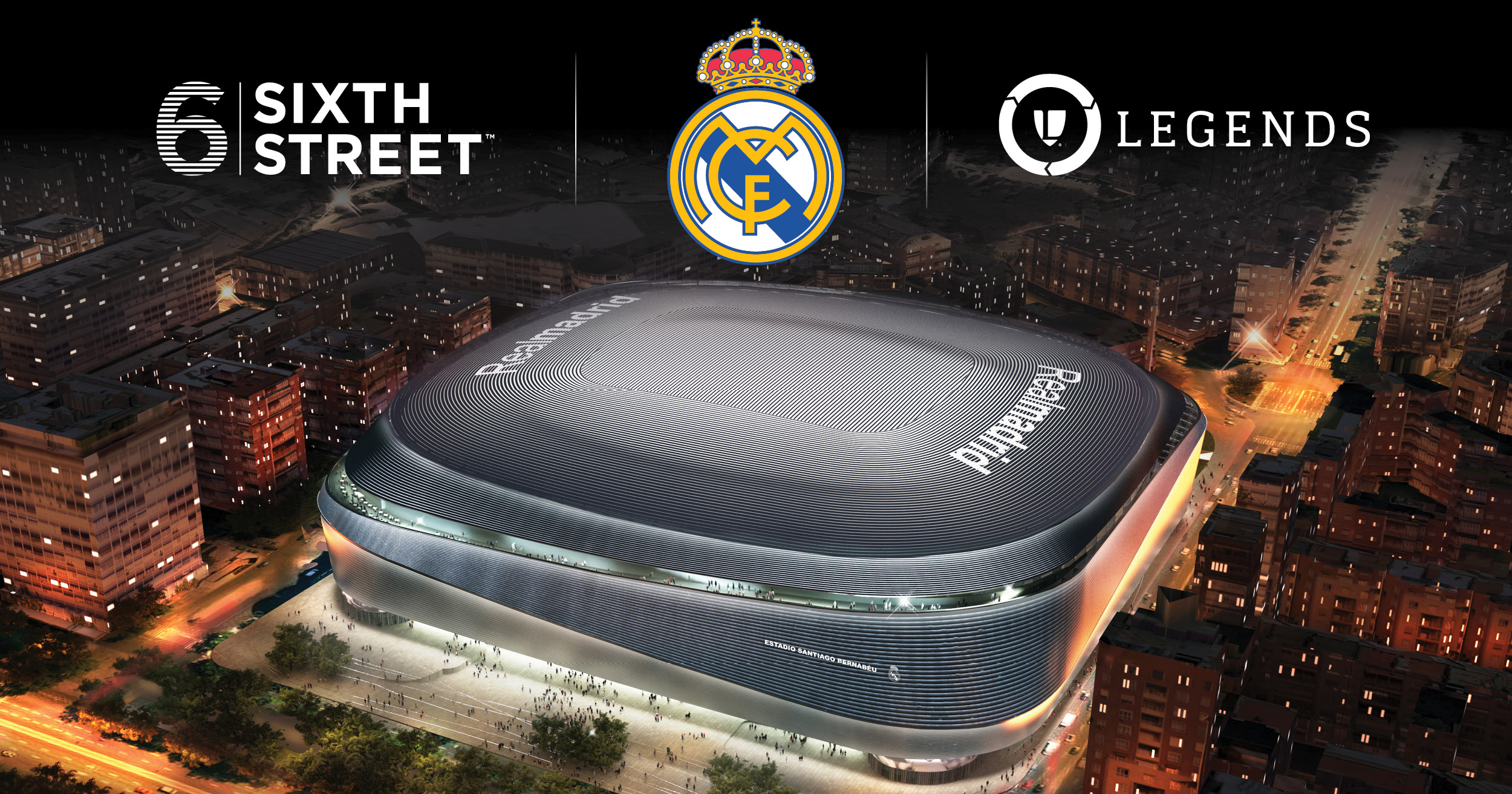 Real Madrid has signed an agreement with U.S.-based investment firm Sixth Street and Legends that will leverage the Santiago Bernabéu Stadium for potentially new events while giving the club hundreds of millions of dollars in new capital.
Sixth Street will pay about $380 million over 20 years for a 30 percent stake in stadium operations. Real Madrid will have the ability to take the money and use it for any activity including bringing new players into the club.
"The transformation of the Santiago Bernabéu Stadium will be a turning point in the history of Real Madrid," said Florentino Perez, president of Real Madrid. "This alliance with Sixth Street and Legends, world leaders in their respective disciplines, will be fundamental in providing unique experiences in a stadium where multiple events can be hosted throughout the year. This agreement strengthens the Club's goal of continuing to significantly increase the stadium's revenues from both sporting and other types of events."
On its end, Sixth Street acquires the right to participate in the operation of certain new businesses of the Santiago Bernabéu Stadium for 20 years and Legends will contribute its experience in the operation of large stadiums, attractions and event spaces. The club's promotional material has included the possibility of NBA and NFL games as well as tennis tournaments at the venue.
The stadium is currently undergoing a $1 billion retrofit which will include a roof and retractable field with improvements completed before the 2023–2024 season. Real Madrid played games at its training stadium for most of the pandemic given that crowds were not allowed to attend and this season have played at the Bernabéu with fans, while also having construction work in certain areas continue.
"We are proud to expand our existing relationship with Real Madrid," said Shervin Mirhashemi, chief executive officer of Legends. "Legends' operational and sales acumen and experience, across match day and non-match day, combined with the iconic Real Madrid brand and Sixth Street's flexible capital deployment, is a new and innovative approach to modernizing the Bernabéu, one of the world's greatest sports, entertainment, and cultural venues. With this long-term management relationship, Legends continues to grow its global footprint, while investing in regional expertise with best-in-class brands worldwide."