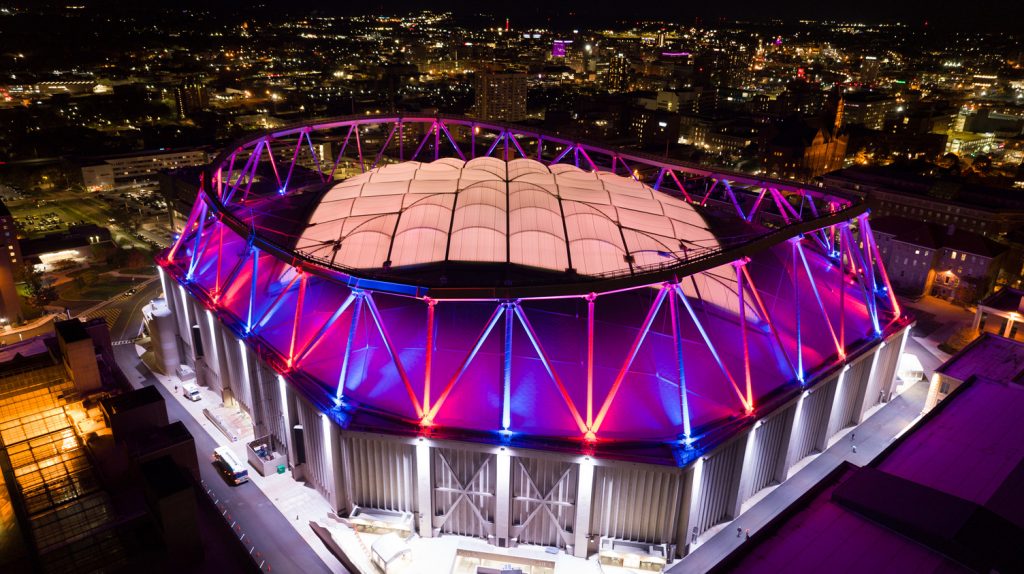 The iconic dome that houses Syracuse basketball and football, among other events, has a new name.
Syracuse University and JMA Wireless have announced a 10-year partnership for naming rights of the on-campus stadium. For the first time since the venue opened in 1980, the stadium will have a new name, only the second in its history — the JMA Wireless Dome, referred to as the JMA Dome.
The two Central New York organizations, which together employ more than 6,500 people locally, also announced that JMA will support the Dome's digital infrastructure transformation by establishing the most advanced connectivity offerings for fans and other users while at the Dome.
"This is an exciting moment for Syracuse University, Syracuse Athletics and the broader Central New York community," said Chancellor Kent Syverud. "With JMA Wireless as our new naming partner, our campus community, student-athletes and fans alike can expect a world-class event experience, unlike anything they've ever seen before at Syracuse University."
JMA is expanding its presence with the opening of its new 5G campus in the City of Syracuse. JMA Founder and Chief Executive Officer John Mezzalingua is a native of Central New York.
"I am grateful to John Mezzalingua for his partnership and vision," Syverud said. "His investment in the cty of Syracuse and Central New York will pay dividends for years to come in the form of economic vitality, career opportunities for local residents and cutting-edge technology innovation taking place in our region."
In addition to upgrading the digital infrastructure, the next phase of renovations includes a complete reseating of the venue and the construction of an on-site and publicly accessible event facility. Earlier renovations included a re-imaging of the inflated roof structure and air conditioning throughout.
In April, Syracuse announced that after a 40-year partnership, Carrier and the university came to an agreement to allow the stadium to be renamed.