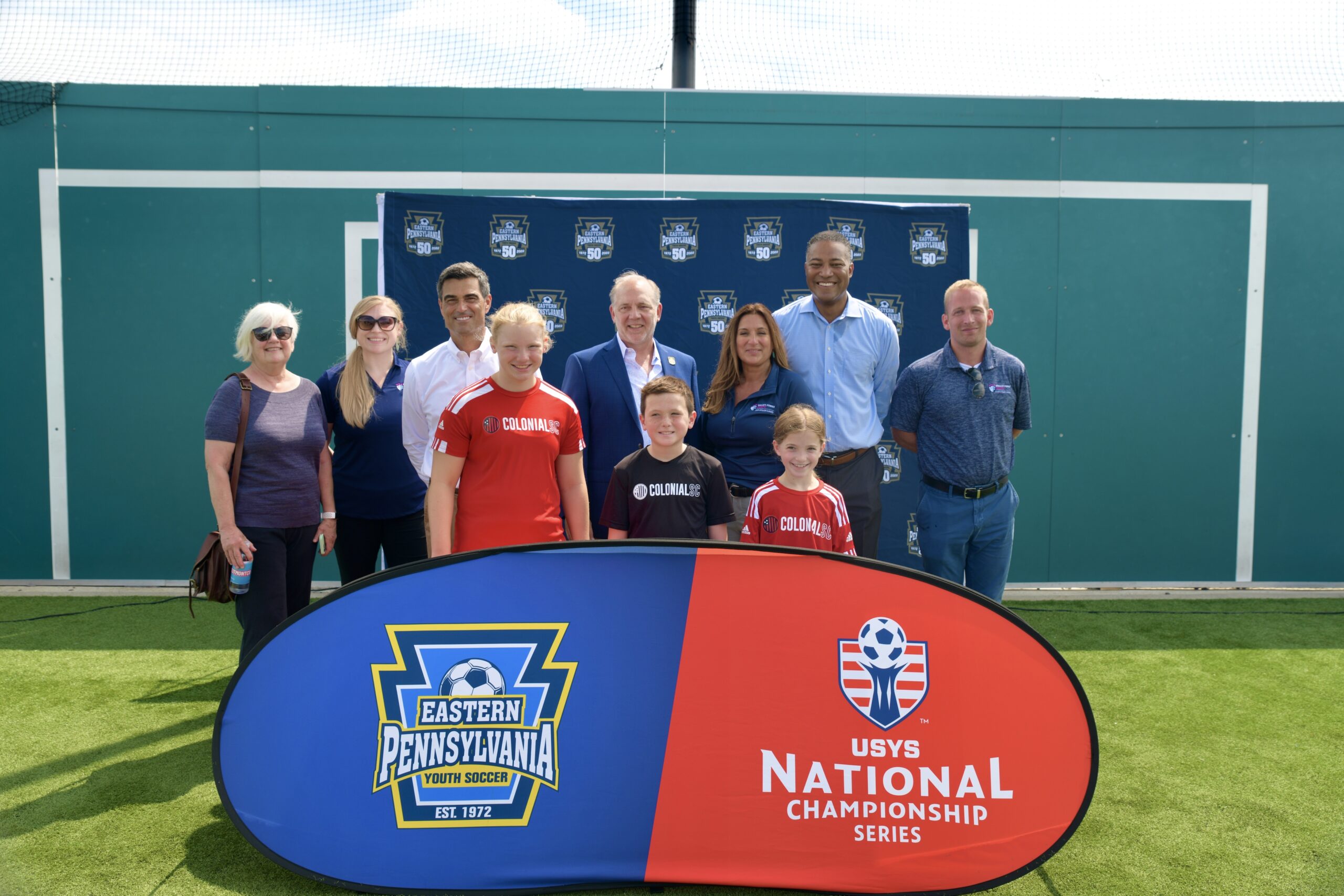 The 2023 U.S. Youth Soccer Eastern Presidents Cup is headed to Montgomery County, Pennsylvania.
The Valley Forge Tourism & Convention Board, Eastern Youth Soccer and Valley Forge Sports made the announcement July 28, bringing one of the largest youth sporting events the area has ever hosted.
Representatives from Valley Forge Sports and Montgomery County shared details on the June 16–20, 2023, tournament set to take place at both Plymouth Whitemarsh High School in Plymouth Meeting and The Proving Grounds in Conshohocken.
The event will benefit half of Montgomery County hotels, contributing roughly 4,000 room nights and an estimated $4.8 million in economic impact.
"Our sports team continues to be a driving force within our tourism board, producing over $75 million in economic impact last year, and this year, we are pacing ahead of that, and 20 percent ahead of 2019 levels," said VFTCB Sports Director Jon Scheuren. "This positive momentum is something to celebrate as it benefits our hospitality community; meaning all of these soccer teams, and their families, will be staying in our hotels, dining in our restaurants and shopping in our stores."
The five-day tournament is part of a national competition, and one of four regional events with winners advancing to the U.S. Youth Soccer National Presidents Cup. About 140 teams with more than 2,500 players and 60 referees will participate from 15 state associations, mostly along the eastern seaboard.
"Having such incredible sports facilities in the county helps attract big events like this and put us on the map as a sports destination," said Montgomery County Commissioner Ken Lawrence.
The teams will compete in group play for the first three days, one game per day across 16 different fields. Group stage winners will advance to the semi-finals on the fourth day, and the finals on the fifth day.