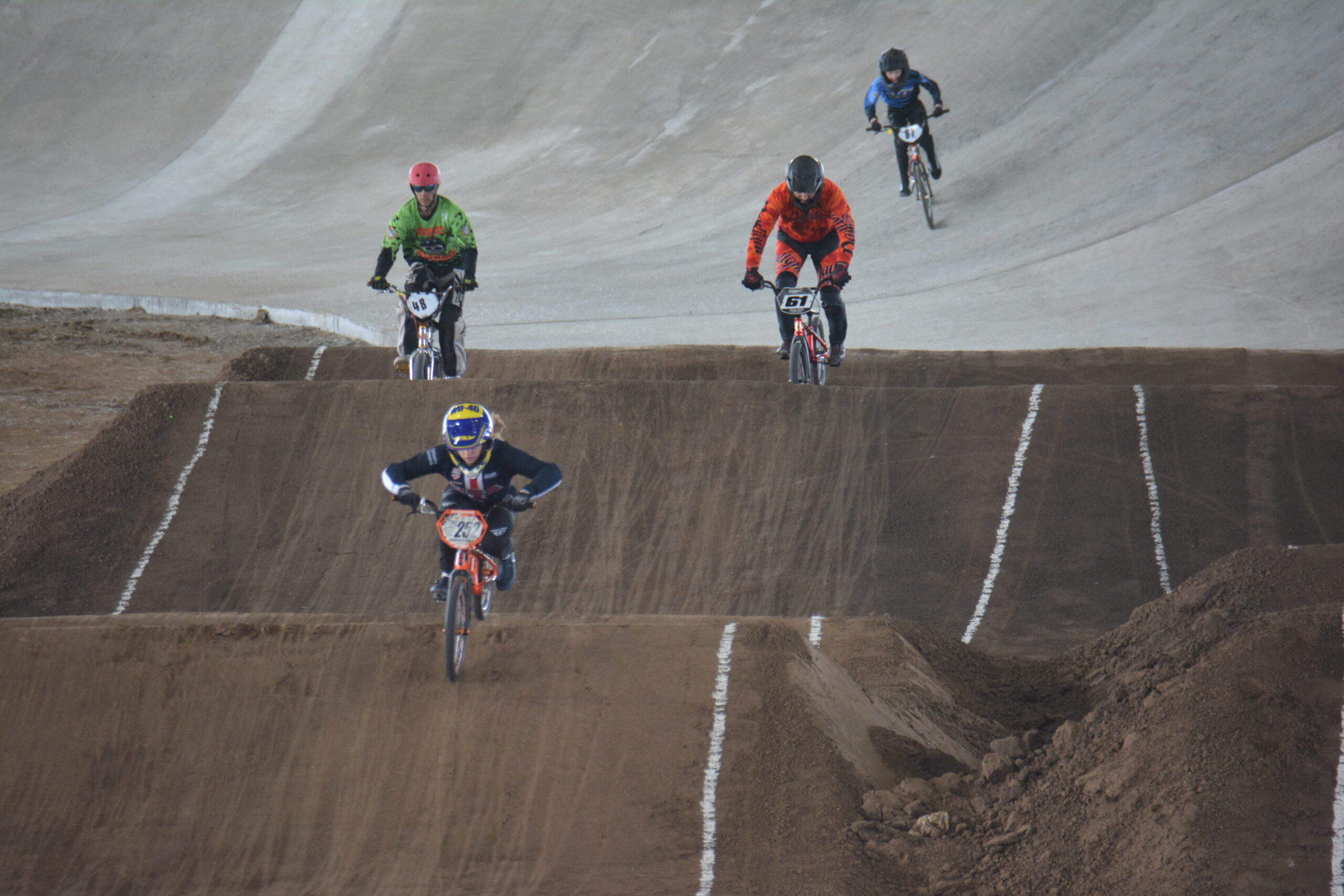 Tulsa, Oklahoma, will host the BMX Racing World Cup in April 2024 after the Union Cycliste Internationale met in Italy last week to approve the World Cup dates and locations.
It will be the first time the UCI World Cup goes to Tulsa and Hardesty National BMX Stadium, located within the national headquarters for USA BMX. The two rounds of events — rounds 5 and 6 in the eight-round schedule — will be the final qualifier for the 2024 Olympic Summer Games in Paris.
"We are incredibly proud and honored to be selected to host the only 2024 BMX Racing World Cup stop in the United States," said BA Anderson, chief executive officer of USA BMX. "All eyes will be on our world-class stadium right here in Tulsa that opened just one year ago. This effort was a labor of love in collaboration with the City of Tulsa and Tulsa Sports Commission, and we are thrilled to bring it to the international stage in such a big way."
The BMX racing event is comprised of eight rounds held at various spots around the world. Rounds 1 and 2 will be held in New Zealand in February 2024, followed by Rounds 3 and 4 in Australia later that month. From there, the tour resumes in Tulsa followed by the final two rounds that will be held in the Netherlands in June 2024.
"It is an immense pleasure to bring our 2024 UCI BMX Racing World Cup to Tulsa," UCI President David Lappartient said. "This new stopover promises to be particularly intense as it represents the last two UCI World Cup rounds where qualification points for the Paris 2024 Olympic Games can be earned, The Hardesty National BMX Stadium, headquarters of USA BMX, will provide a fitting stage for this very important weekend of racing. I thank our new hosts for their commitment to our sport and its athletes."
Hardesty National BMX Stadium, with seating for 2,000 fans, is the focal point of the expansive BMX Headquarters complex that relocated to Tulsa in February 2022 and is the only Olympic-caliber covered training facility in the United States, boasting an Olympic-sized start ramp with a professional-grade track.
"We are thrilled to partner with USA BMX to bring this international event to their headquarters in downtown Tulsa," said Joel Koester, director of sales for the Tulsa Sports Commission. "Not only will this bring an estimated 230 athletes from 30 countries here to experience our city, but as the event will be broadcast globally, it will shine a significant spotlight on the Tulsa region and the incredible biking scene we have."