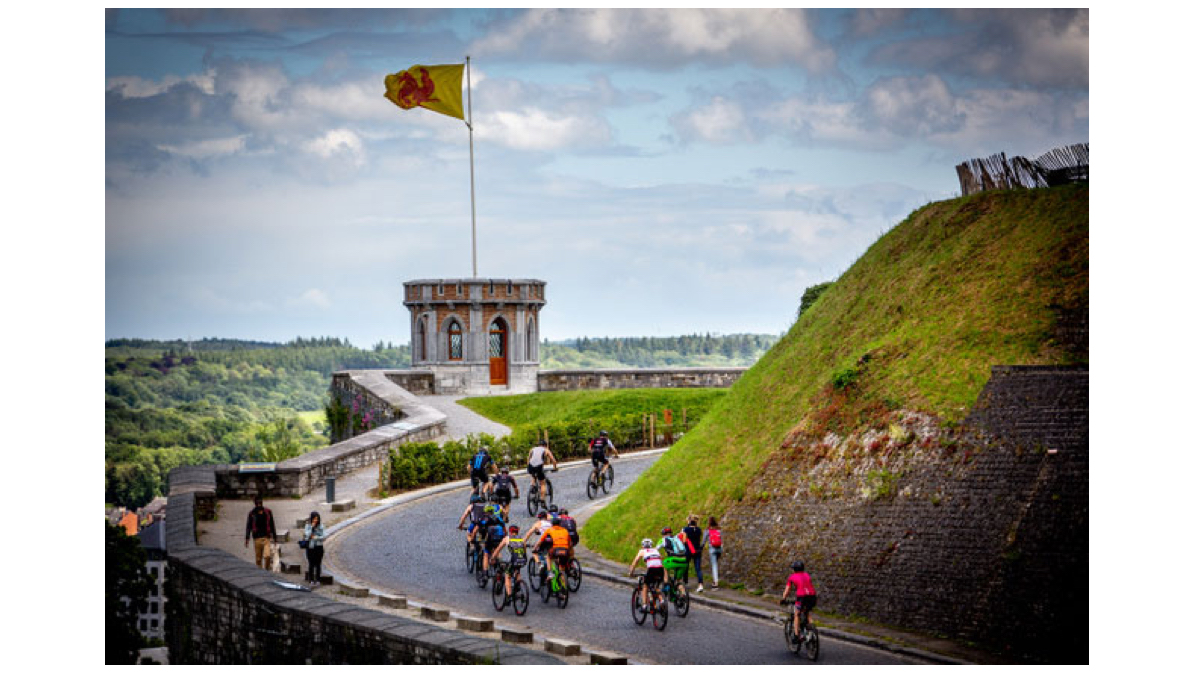 The 14th annual XTERRA European Championship off-road triathlon will be staged at The Citadel of Namur in Belgium on June 10, 2023, for the first time.
While this is the first time the Citadel, a fortress originally built in the 900s, will host the European Championship, it's not the venue's inaugural race. The Citadel hosted XTERRA Belgium for four years from 2016–2019, with the inaugural event in 2016 being the biggest first-time XTERRA race ever with more than 1,000 entries.
"We couldn't be more excited to partner with XTERRA Belgium to host the European Championships," said Doug Hall, XTERRA EMEA general manager. "A big part of XTERRA's future growth is sharing our exciting sport with as many people as possible and with the news that XTERRA Belgium was returning to The Citadel and bringing the event back to the heart of a city with more than 100,000 people, it just made sense for this race to host the biggest event of the XTERRA EMEA Tour."
The race includes a nearly one-mile swim around an island in the middle of the Meuse river, a 23-mile mountain bike through city streets and a 6.2-mile trail run. There will be prize money of more than $26,000 awarded equally to the top 10 elite men and women, plus XTERRA European Championship crowns to age group division winners along with 58 qualifying spots into the World Championship in Trentino, Italy, on September 23, 2023.
In addition, on June 11 the top 25 elite men and women will go head-to-head for another $6,000 in prize money in the invite-only XTERRA Short Track competition.
"I am proud to host the 2023 XTERRA European Championship in my city," said Florian Badoux, event organizer. "Belgium is a land of cycling and triathlon, which placed XTERRA Belgium on the world map from its first edition in 2016 and we can't wait to return once again to The Citadel of Namur. This historic site is a monument of sports in Belgium."
In addition to the main event, XTERRA will host sprint and relay races with a variety of other endurance events including kids races, vendor booths, food trucks, beer gardens and music.