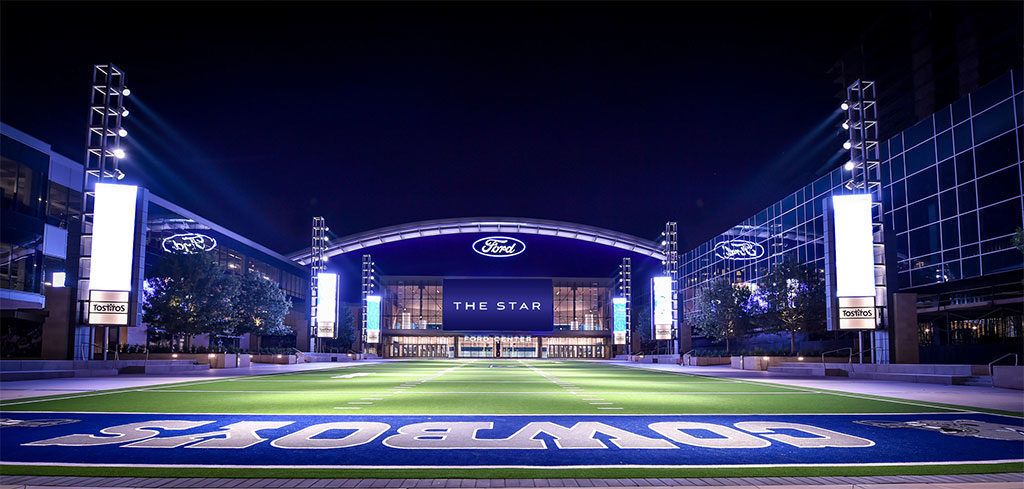 Shriners Children's healthcare system announced that the 2024 East-West Shrine Bowl will be played at the Ford Center at The Star in Frisco, Texas, on February 1.
The 2024 edition marks the 99th East-West Shrine Bowl, recognized as the oldest college football all-star game in the country. Approximately 130 college football players from 100 universities will compete in the game and showcase their skills in front of NFL scouts.
"It is a tremendous honor to host the East-West Shrine Bowl at the Ford Center at The Star next February," said Stephen Jones, chief operating officer, executive vice president and director of player personnel for the Dallas Cowboys. "The game is a fixture in college football. We look forward to bringing the best college football players in the country to Frisco in the spirit of helping Shriners Children's care for young patients around the world."
The first East-West Shrine Bowl was played December 26, 1925, at San Francisco's Ewing Field in front of 25,000 spectators. Some of the sport's greatest athletes and coaches have been part of the game including Roger Staubach, Tom Brady, Walter Payton, Lawrence Taylor, John Elway and Gale Sayers.
The East-West Shrine Bowl supports the mission of Shriners Children's, a global healthcare system that has provided care to more than 1.5 million children.
"We're thrilled to work with the Dallas Cowboys to host this game at the Ford Center at The Star and carry on the tradition of impacting lives beyond the football field," said Kenny Craven, chief executive officer of Shriners Children's. "The East-West Shrine Bowl helps raise the profile of Shriners Children's and the amazing care provided to children around the world."