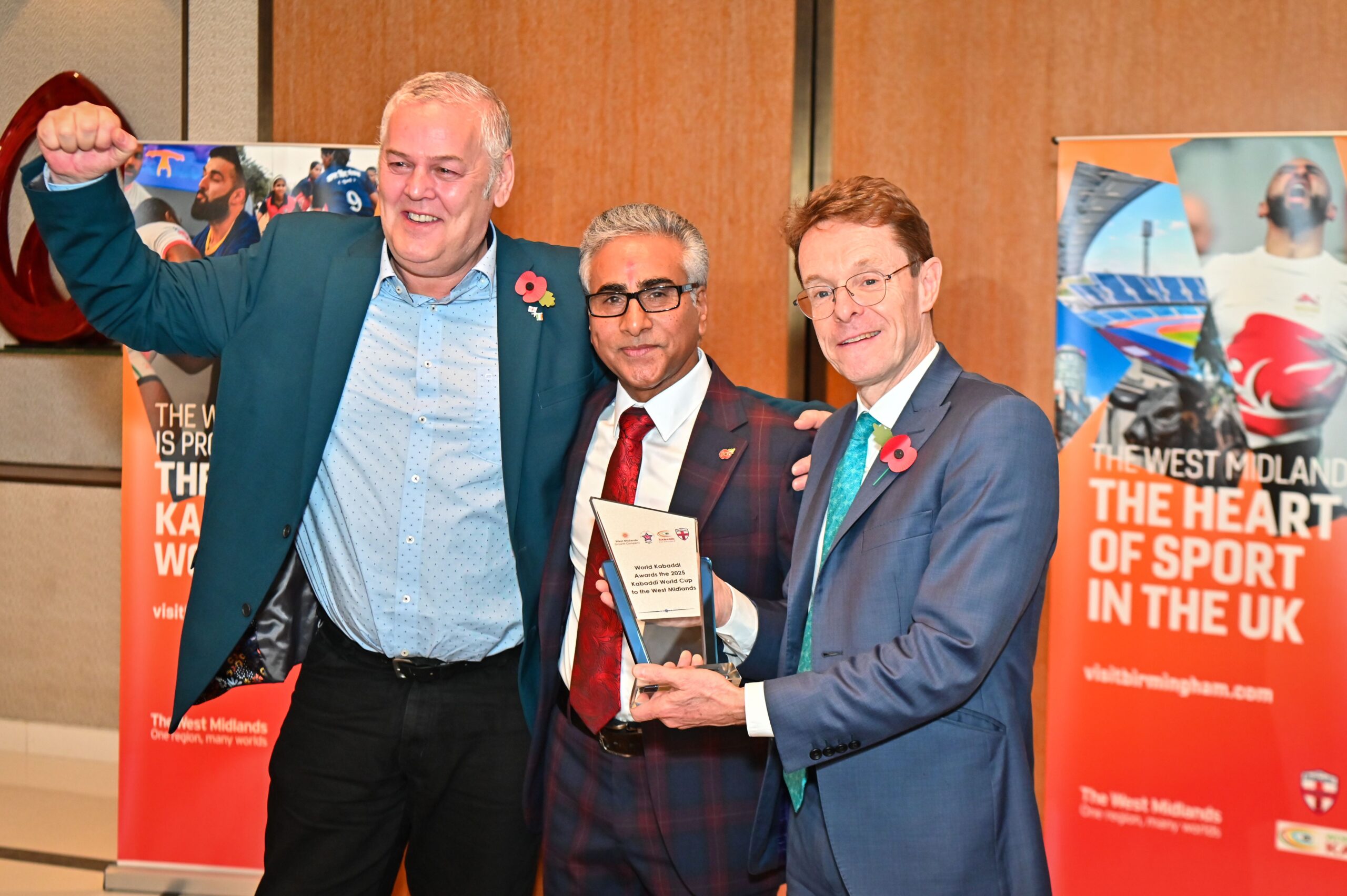 The 2025 Kabaddi World Cup will be hosted in the West Midlands, bringing the ancient Indian contact sport from 5,000 years ago that has teams broken down into raiders and blockers, with the aim of scoring points by entering opposition territory, tagging an opponent and making it back into their own half without being tackled to the ground.
The UK region will become the first destination outside of Asia to host the tournament, which will feature leading men's and women's teams including India, Iran and Pakistan. Kabaddi is now played in more than 50 countries, having grown in stature as a mainstream sport.
The 2025 Kabaddi World Cup will be organized by England Kabaddi, Scottish Kabaddi and the British Kabaddi League. The West Midlands Growth Company, the region's official economic development agency, will support and champion the event.
"Awarding the 2025 Kabaddi World Cup to the West Midlands in the UK was a straightforward decision and a very exciting milestone in the global growth and expansion of the sport across Europe," said Ashok Das, president of the World Kabaddi Federation and England Kabaddi. "We look forward to engaging with businesses and people across the West Midlands and introducing more new fans to our fast and entertaining sport as we create a memorable first World Cup outside of Asia."
In April, the West Midlands hosted the launch of the new British Kabaddi League, with three of the eight professional teams representing the region.
"Winning the right to host the 2025 Kabaddi World Cup builds on the successful launch of the British Kabaddi League in Wolverhampton last spring, together with our partners England Kabaddi and Scotland Kabaddi," said Ian Brookfield, portfolio lead for economy and innovation at the West Midlands Combined Authority. "We are grateful for their support in setting up the new domestic league, which has helped pave the way for this momentous announcement."