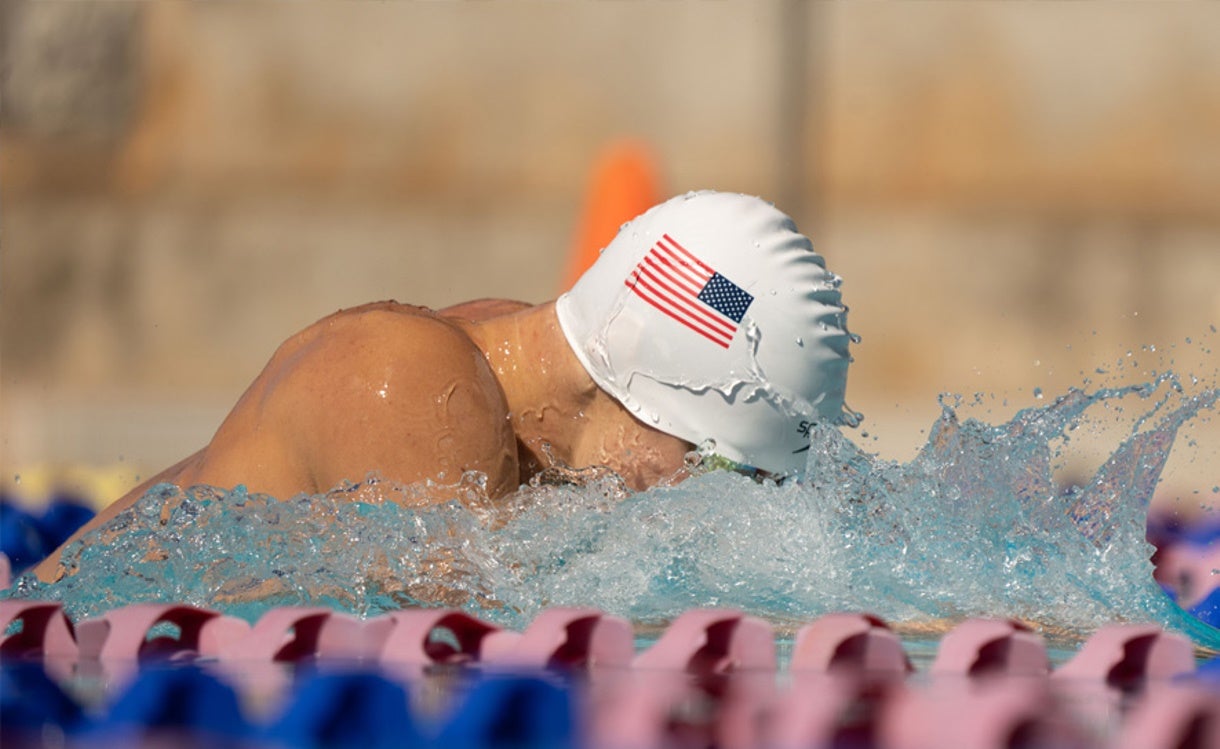 One of the bigger international swimming events in 2026, the Pan Pacific Championships, will be moved from Canada to Los Angeles to give the sport and the city the opportunity to lay the foundation ahead of the 2028 Summer Olympic Games.
"We are grateful to Swimming Canada for giving us the opportunity to host the 2026 edition of the Pan Pacific Championships in Los Angeles," said USA Swimming Chief Executive Officer and President Tim Hinchey. "This meet will be an unprecedented chance for the best in the world to compete two short years before America hosts its first domestic Summer Olympic Games in 30 years. USA Swimming and the American swimming community look forward to welcoming our friends and greatest competitors from the Pan Pac charter nations."
The agreement between the charter nations of Australia, Canada, Japan and the U.S. was announced Tuesday. The last time the U.S. hosted was in 2010 at Irvine, California.
"Our partnership with the Pan Pac charter nations and the athletes and coaches they serve is of great pride to USA Swimming," said Lindsay Mintenko, managing director of the USA Swimming National Team. "We look forward to bringing the best of American talent to compete against these athletes in Los Angeles in 2026 and then again in 2028."
The "Pan Pacs," which are held every four years, rotate among the four charter nations with high-profile guest competitors with non-European nations invited. The exact location and dates of the event in Los Angeles will be announced at a later date.
"Swimming Canada is pleased to support the move of the 2026 Pan Pacs from Canada to USA Swimming and Los Angeles," said Suzanne Paulins, Swimming Canada acting chief executive officer. "The Los Angeles 2028 Games being so close to home is a tremendous opportunity for our national team members. We see the value in moving Pan Pacs to Los Angeles, and look forward to this being a step on the road to making LA2028 the best Games possible."
Canada had been set to host in 2022, but the meet was postponed to 2026 because of the pandemic. Canada, which hosted the 2006 championships at the Saanich Commonwealth Pool in Victoria, will now look to host a future edition of the Pan Pacs.
"The Pan Pacific Championships are always important for our team," said Swimming Canada High Performance Director John Atkinson. "Having a strong Canadian team represent Canada in 2026 is very important for our team and program. The opportunity to experience a high-level championships in Los Angeles will help us build toward the 2028 Games."