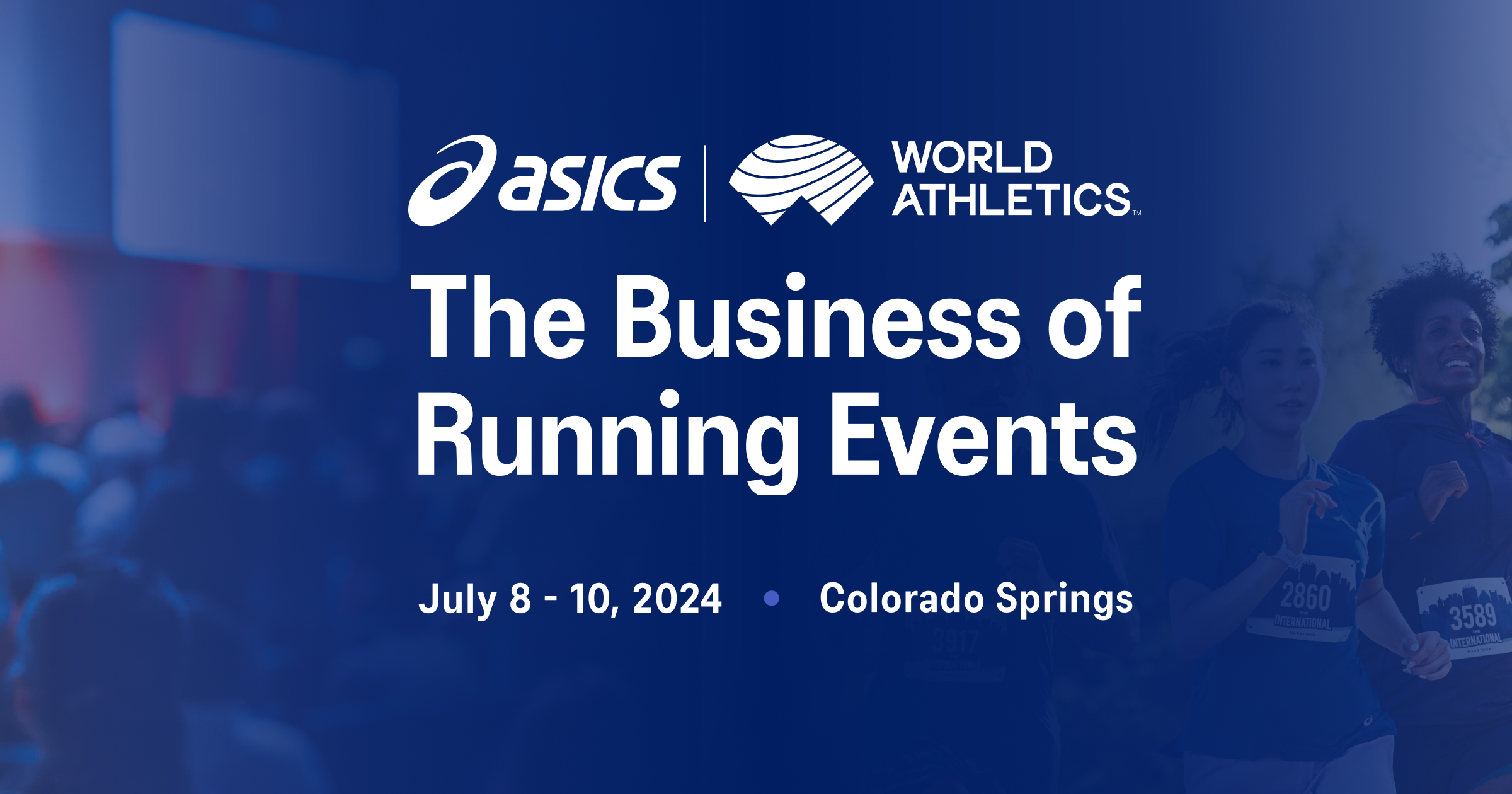 World Athletics and Asics are partnering to create The Business of Running Events, a new conference for running and trail event industry professionals hosted in Colorado Springs, Colorado, in July 2024.
Specific topics include sales training for sponsorship acquisition, marketing with limited resources, how to leverage data as a competitive advantage, how to engage and build local running communities, building customer loyalty and leveraging social impact with a city. World Athletics will also host a one-day primer on requirements and expectations for current and potential World Athletic labeled races. Topics include the technical rules of the sport, Label Road Race regulations, anti-doping and integrity, World Athletics Rankings, agent regulations and the international media rights market.
"We are excited to announce this opportunity to bring together our global portfolio of customers and provide them with innovative tools and progressive education to help their businesses excel and prosper," said Alex Vander Hoeven, chief executive officer of Asics Apps and Race Roster, an Asics-owned endurance registration platform. "In partnership with the World Athletics Association, this conference will be the premier business-oriented learning destination for running industry professionals worldwide. Additionally, we have hired Christine Bowen, a long-time industry conference expert, as the conference director, who will bring the experience required to help accomplish the goals of this new endeavor."
Running event and timing professionals can learn new strategies, tools and frameworks to help their running event businesses. The event will also include sharing business, marketing and sponsorship advice while looking ahead at the newest innovations in the industry.
"World Athletics' vision is to use the power of athletics to create a healthier and fitter world; and few stakeholders in the global athletics ecosystem have more power to help us achieve this than race directors," said Marton Gyulai, director of competitions and events at World Athletics. "Mass participation road events can attract tens of thousands of participants and inspire millions across the globe. As more people become health-conscious and as more governments promote participation opportunities in what remains the world's most accessible sport, we are delighted to be working with our long-standing partner Asics in bringing world-class education to race directors worldwide in the hopes of multiplying the global exposure and impact of our sport."