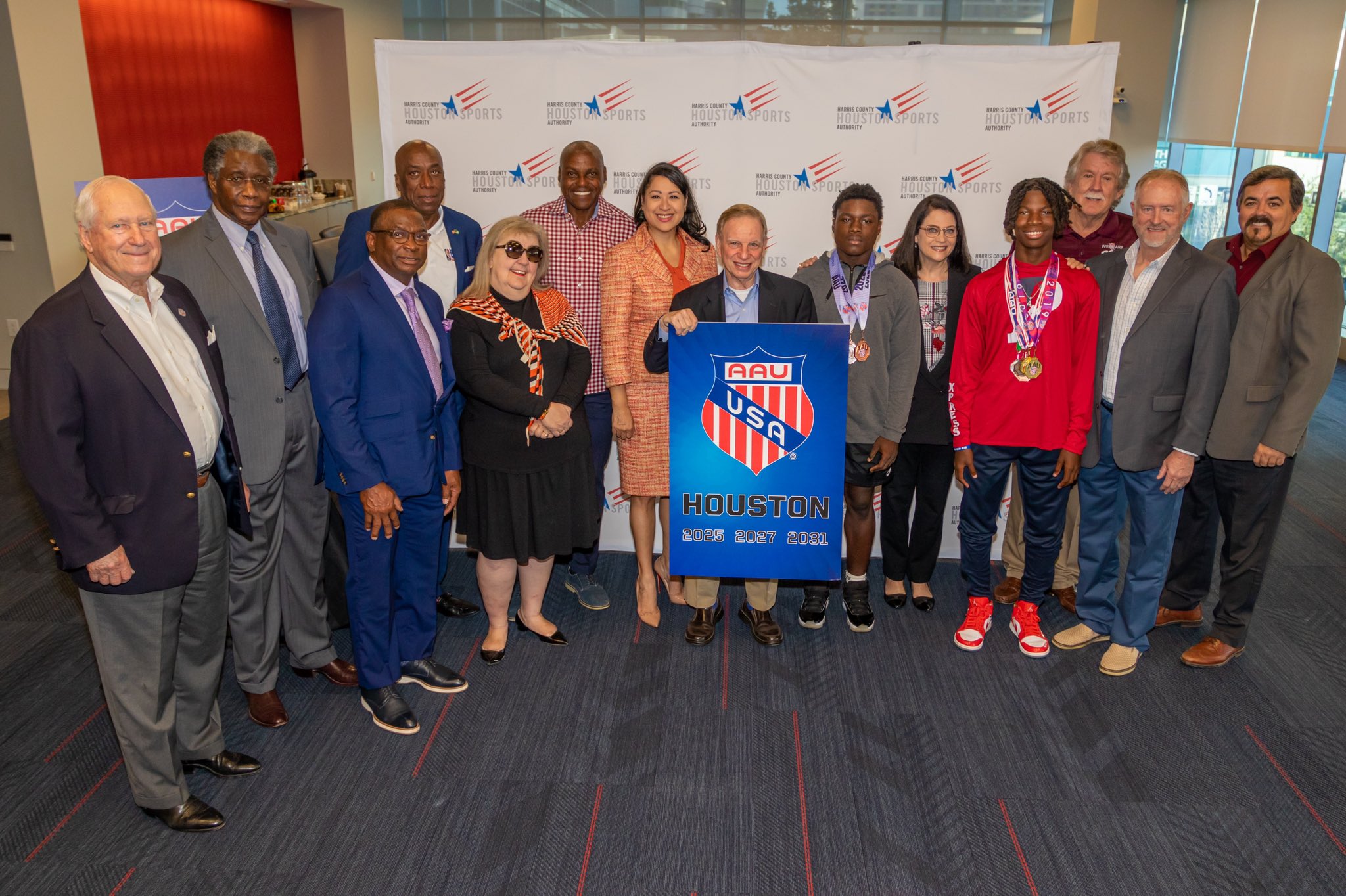 The AAU Junior Olympic Games will be held in Houston in 2025, 2027 and 2031, making the Texas destination the second-most utilized host city in AAU Junior Olympic Games history.
The AAU Junior Olympic Games is the largest national multi-sport event for youth in the United States. Houston has hosted the Games in 2012, 2016, and 2021.
"Houston sets the gold standard when it comes to hosting the AAU Junior Olympic Games," AAU President and Chief Execuive Officer Rusty Buchanan said. "The AAU Junior Olympic Games is our shining gem. The event allows young athletes the ability to compete on such a high level and create memorable moments that will stay with them for life."
The AAU Junior Olympics will be spread out over four locations through 2033. In addition to Houston, Des Moines, Iowa, will host in 2023, 2026 and 2030; Greensboro, North Carolina, will host in 2024, 2029 and 2033; and Baltimore, Maryland, will host in 2028 and 2032.
"AAU [Junior Olympic Games] changed my life and I'm looking forward to seeing how it changes the lives of all the young athletes," said Carl Lewis, a nine-time Olympic gold medalist and AAU Junior Olympic Games alumni. "Thank you to the [Harris County-Houston] Sports Authority and AAU for coming back to the community I love and understanding how Houston loves sports."