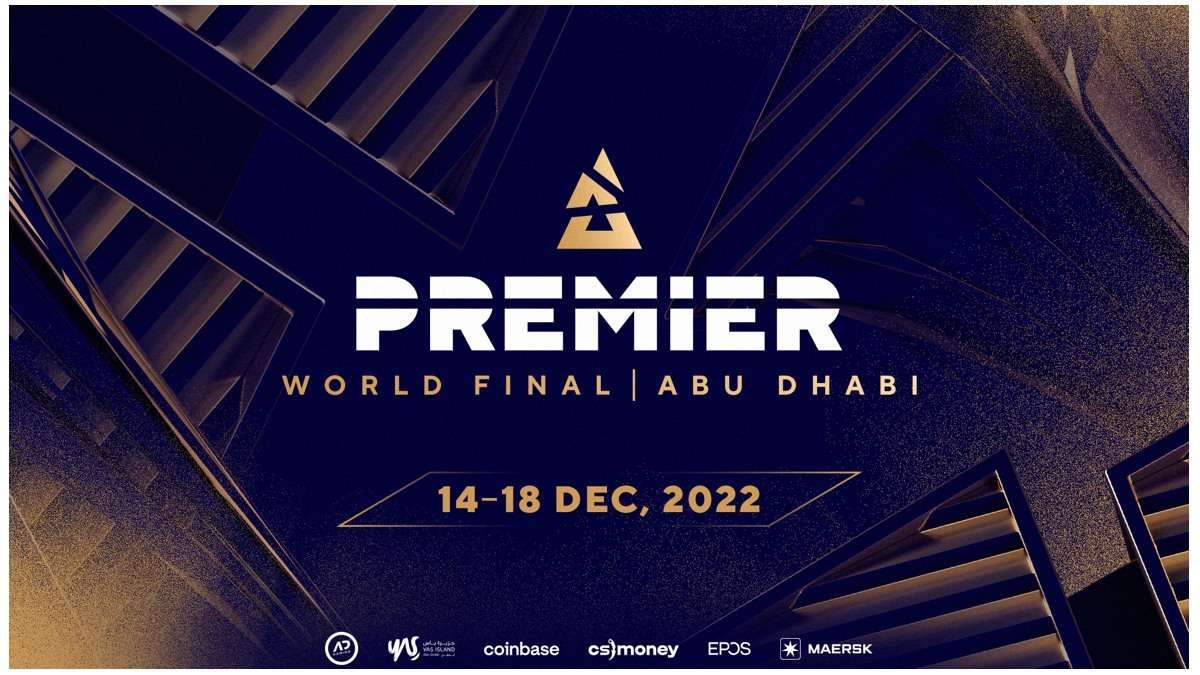 The Blast Premier World Final with eight Counter-Strike teams will be held in December at Yas Island's Etihad Arena in Abu Dhabi, the gaming organization has announced.
The event's champions will get the world final trophy and the largest slice of the $1 million prize pool. Blast has teamed with ADGaming to bring its global tournament for the first time to Abu Dhabi starting December 14 as part of a three-year partnership. The tournament will run through December 18 with ticket information made available at a later date.
"As part of our host cities process, we are always on the lookout for leading locations and arenas all around the world, Abu Dhabi is the perfect location to follow on from this month's highly successful Spring Final in Lisbon and November's Fall Final in Copenhagen," Blast Premier Managing Director Charlotte Kenny said. "The World Final will follow in the footsteps of popular sports such as UFC, F1 and NBA in hosting major events in Abu Dhabi and the remarkable Etihad Arena provides the perfect stage for our World Final event."
The world final will be the seventh and last event of Blast's Premier tournament series and is the culmination of the 2022 CS:GO calendar. With the UAE capital named as the host, the announcement aligns with Blast's commitment to reaching new audiences.
"Esports and the gaming sectors are growing at a rapid pace in the Middle East with hundreds of thousands of people engaged with gaming, as either players or spectators," Kenny said. "Blast is committed to bringing our best-in-class shows to all corners of the globe and we are proud to be working with AD Gaming to provide the Blast Premier World Final in Abu Dhabi."
The event aligns with ADGaming's wider strategy and commitment to build a gaming and esports ecosystem in Abu Dhabi, and continue to promote the city as a global gaming hub. Since being established in 2021, ADGaming has brought over 30 game developers into the capital.
"Blast is truly a world leader in the esports industry, so their commitment to Abu Dhabi perfectly demonstrates the scale and impact of the Emirate's growing gaming and esports sector, both in terms of the industry and the player community," said James Hartt, director of strategic partnerships at Abu Dhabi Gaming. "It also shows a deep trust in the growth and untapped potential that Abu Dhabi has to offer. Through the incredibly exciting CS:GO World Final, this latest partnership augments Abu Dhabi's status as a global centre for the creative industries and will drive the long-term development of this strategically important sector."