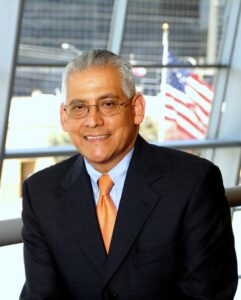 Hospitality industry veteran Al Rojas has been appointed as general manager of the new Oklahoma City Convention Center. The ASM Global-managed venue is expected to open in early 2021 and will feature a 200,000-square-foot exhibit hall with 45,000 square foot of meeting space and a 30,000-square-foot ballroom. Rojas will begin the position September 1.
"We are fortunate to have Al accept this leadership position to build an alliance with the local hospitality community, deliver on the brand promise and to provide customers with exceptional service," said Bob McClintock, ASM Global executive vice president of convention centers.
Rojas has previously served various senior-level roles for the American Airlines Center and Kay Bailey Hutchison Convention Center in Dallas, and the Jackson Convention Complex in Mississippi.
"It is a very exciting time to be part of the hospitality community in Oklahoma City," said Rojas. "With an engaged hospitality community and the opening of the new convention center, you can see the city is invested and committed to the meetings industry. I am proud to be part of this modern frontier."