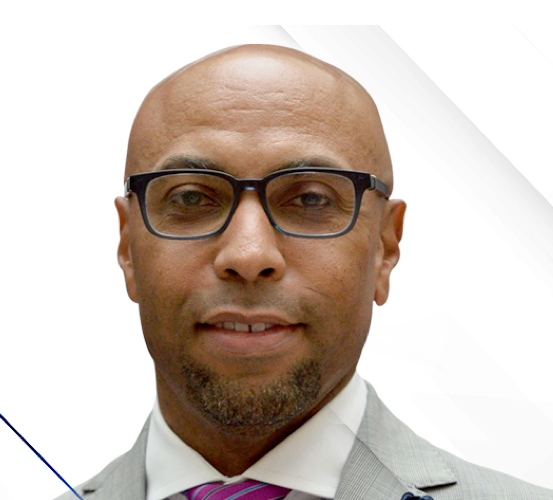 Erik Moses has been named president of Nashville Superspeedway, the latest stop in a long career in sports and hospitality. In being named to the post, Moses becomes the first Black president of a NASCAR track.
The move, announced by track owner Dover Motorsports, puts the veteran sports executive in charge of the speedway after a short stint as the founding president of the XFL DC Defenders before the football league folded during its first season. Moses previously has a lengthy career in the travel and hospitality industries in the mid-Atlantic region.
"I am excited to join the team at Dover Motorsports to lead the reopening of the Nashville Superspeedway and bring the excitement of Cup Series racing to Middle Tennessee," Moses said. "I have long admired NASCAR for its commitment to the fan experience and am thrilled to have the opportunity to create the optimal race day experience that NASCAR fans deserve in a market that has such a rich history with the sport. Nashville is one of the hottest markets for sports, entertainment and live events in the entire country and I look forward to working with local stakeholders and partners to leverage that momentum to establish the Superspeedway as a premier live events venue serving the greater Nashville region."
Moses' past roles before the XFL included serving as senior vice president of Events DC for more than a decade where he was a chief advocate for sports, entertainment and live event activity. He also developed partnerships local professional, college and high school teams, the NCAA, the NHL, MLB, AT&T, Lyft and Pepsi. He also served as CEO of the DC Sports & Entertainment Commission, overseeing the completion of Nationals Park and helping to develop and host two annual college football games — the Military Bowl, the first NCAA-sanctioned bowl game in Washington, D.C., and the former AT&T Nation's Football Classic.
Dover Motorsports announced earlier this summer that the 1.33-mile, concrete track and the surrounding 700 acres in Lebanon, Tennessee, will reopen in June 2021. The NASCAR Cup Series will return to Nashville Superspeedway in 2021.
"We are very excited and fortunate to hire an outstanding leader and executive such as Erik, who has tremendous experience in all areas of sports, events and live entertainment," said Mike Tatoian, executive vice president and COO of Dover Motorsports, Inc. "Erik's addition to our company and the outstanding reputation he has in the industry punctuates our commitment to revitalizing Nashville Superspeedway and serving the Middle Tennessee community."