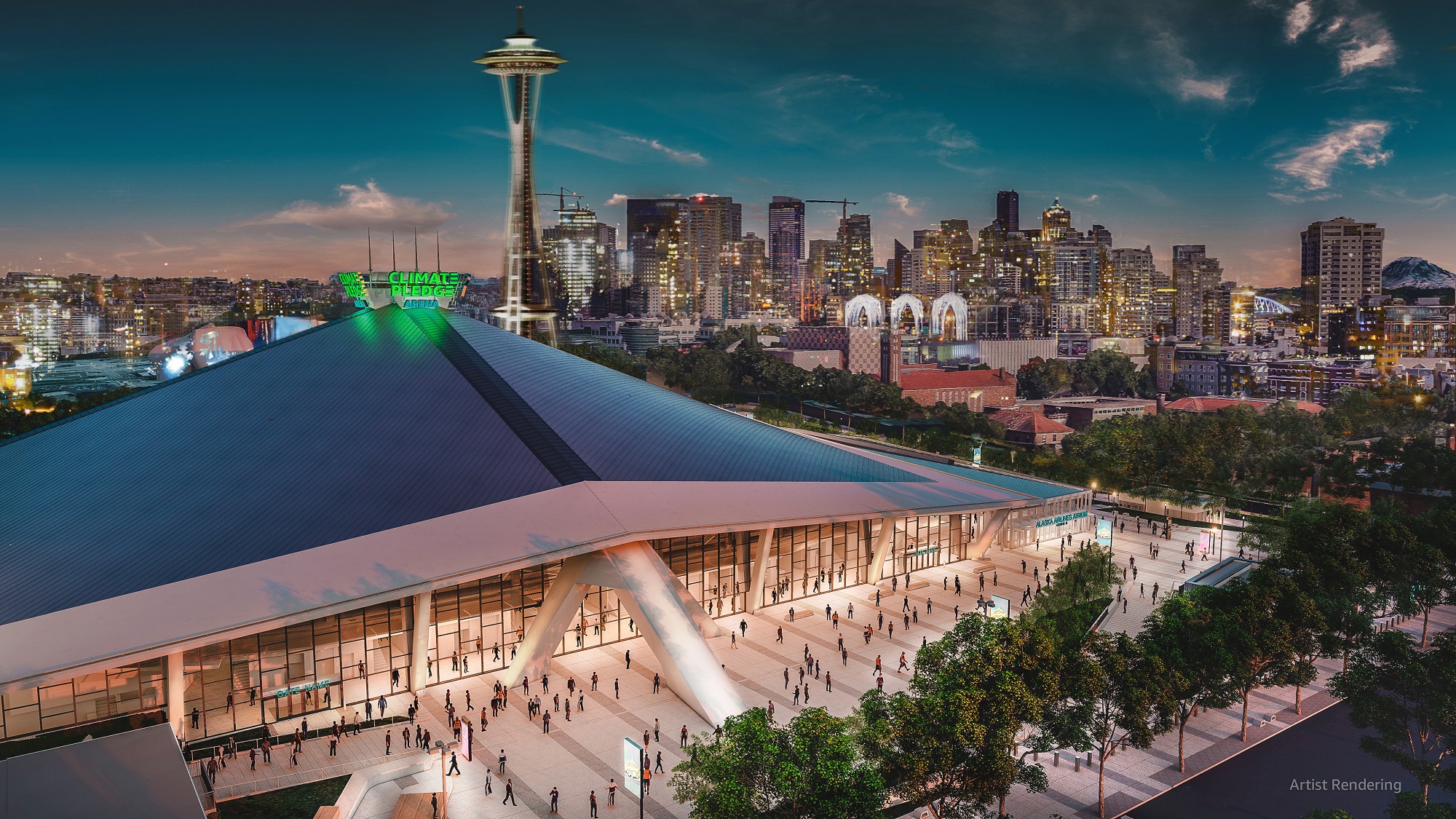 The home for the WNBA's Seattle Storm and the city's expansion National Hockey League team will be called Climate Pledge Arena after the naming rights for the venue were bought by Amazon. The announcement was made by Amazon and the Oak View Group, which is renovating the arena and owns the NHL expansion team that has yet to be named.
The 18,100-seat venue located at Seattle Center is expected to host 200 events each year.
"We've secured naming rights to the historic arena previously known as KeyArena. Instead of naming it after Amazon, we're calling it Climate Pledge Arena as a regular reminder of the importance of fighting climate change," said Jeff Bezos, Amazon founder and chief executive officer. "We look forward to working together with Oak View Group, a new Climate Pledge signatory, and NHL Seattle to inspire global climate action."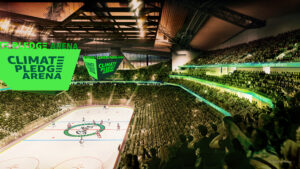 The partnership will include the arena being the first in the world to target net Zero Carbon certification by the International Living Future Institute, with all-electric operations powered by 100 percent renewable energy between on-site solar panels and off-site renewable energy. All carbon emissions and sustainability performances at the arena will be measured and disclosed after events, and all operations and events at the site will be zero waste with compostable containers.
"There is no question that the state of our planet is a critical issue for all of us," said Oak View Group CEO Tim Leiweke. "We have a responsibility to future generations to try to leave them with a better world. We love that Amazon is using its naming rights for a cause we care deeply about—this partnership is a visionary step for the facilities business and sport and music industries. Our goal is to be the most progressive, responsible, and sustainable venue in the world. It is not just about one arena—it's a platform for us to step up and heal our planet."
The arena will use reclaimed rainwater in the ice system to create the greenest ice in the NHL and the original 44-million-pound roof from the arena will be reused in construction to significantly reduce the embodied carbon of the building. Tickets for games to the NHL Seattle and WNBA Storm will double as free public transit passes to promote use of public transportation.
"We have always set out to create the best home ice advantage; now we are innovating to create ice from reclaimed rainwater and the greenest ice in the country," said NHL Seattle CEO Tod Leiweke. "This is going to be the best arena in the NHL and we're proud that there will be many opportunities for our fans to make a difference nightly."