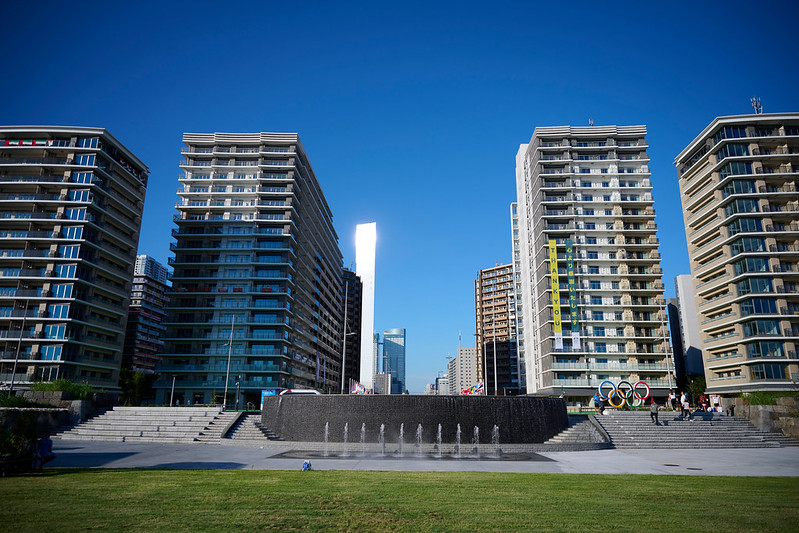 Every Olympic Games, housing of the athletes is among the most important logistical steps that has to be mastered. A single complaint on social media can blow up into an international incident. An athlete who can't get to a competition on time could turn into a public relations disaster. And at this Olympic Games, keeping athletes safe from COVID-19 while still giving them an Olympic Village experience has proved to be among the biggest challenges of all.
"To me, the biggest concern was about safety and security," said Saburo Kawabuchi, the mayor of the Olympic Village. "And as I am traveling all around Japan under the COVID-19 pandemic, the major concern was how we could prevent infection within the village. I believe that is of the utmost importance."
For the most part, officials have been able to contain the spread of the virus. But cases are still happening. On Wednesday, five members of the Greek artistic swimming team tested positive and the remaining seven members were deemed close contacts and removed from the village. The team became the first full squad to have to withdraw from competition over the virus. Overall, more than 20 athletes have tested positive and been unable to compete. Those numbers, however, have been deemed a success by organizers as about 11,000 athletes are competing at various stages of the event.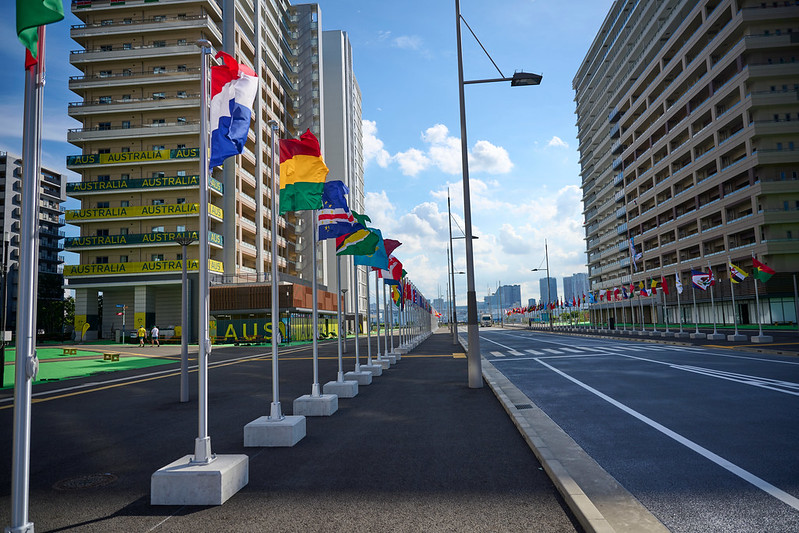 The strategy to address the positives has not been without planning. Because of the protocols in place, athletes are coming and going in more waves than normal during these Games. Athletes are allowed to arrive only five days before their competition and must depart no more than two days after their sports are done.
Kawabuchi said one reason rates appear to be holding in check is athletes for the most part are complying with rules that include mask wearing in almost every situation. To date, he said, he's only had one athlete that he's had to told to put his mask on around the village. That had been among his concerns heading into the Games.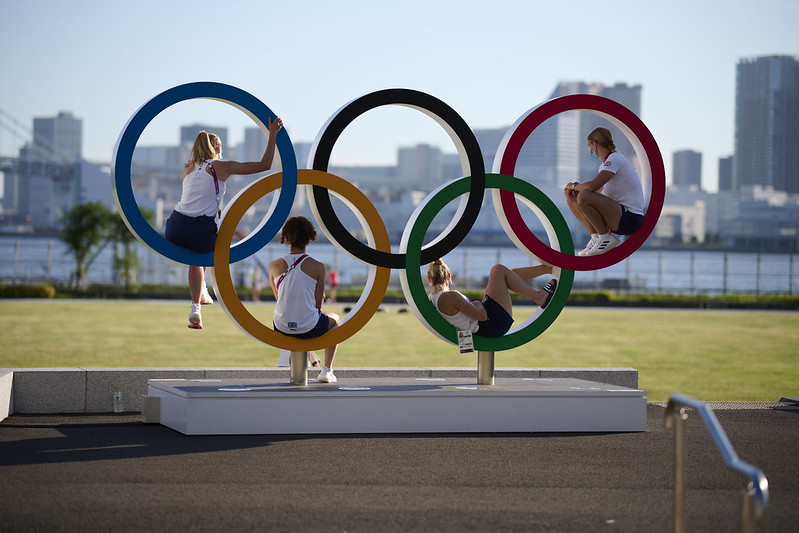 "For Japanese, it is not that painful (to wear masks) but for those who come to Japan I thought this it the most difficult item to be observed by international athletes," he said. "That's what I was concerned about most."
Meals are eaten at a two-story complex that athletes have access to when they need. "This is quite unusual, so we really needed to make sure of a good operation and think about the routes they would take," said Takashi Kitajima, general manager of the Olympic Village.
But there are considerably more amenities than a cafeteria.
For starters, organizers made sure to put a set of large Olympic rings on display in the village so athletes can take photos around them, which has proven a popular outdoor gathering spot. There is also a row of flags on the village's central street. But thought has gone into those as well: Flag poles are six meters tall, shorter than a normal pole, to allow for better photos.
"Athletes like to take photos together with the flags and if the pole is too high, the athletes can't be in the photo together with the flag," Kitajima said. "Therefore, we used the shorter pole."
The streets also have another unique feature at the Tokyo Games: automated buses. Toyota developed the driverless buses, which loop around the village, dropping off and picking up at nine different stops.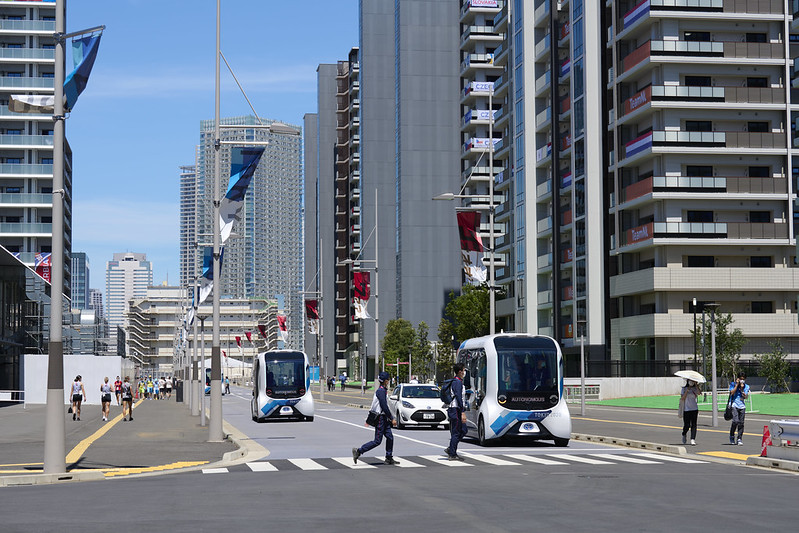 "They are illuminated during the night, they look quite beautiful," Kitajima said. "They are quite futuristic."
But not everything is as high tech. Other services available in the village include a gym, a post office, a hair salon, a nail salon and an official Olympics store. "Because athletes are not allowed to go out of the village (except to train or compete), this shop is very popular," Kitajima said.
There are also two parks on site allowing for distanced activities outdoors.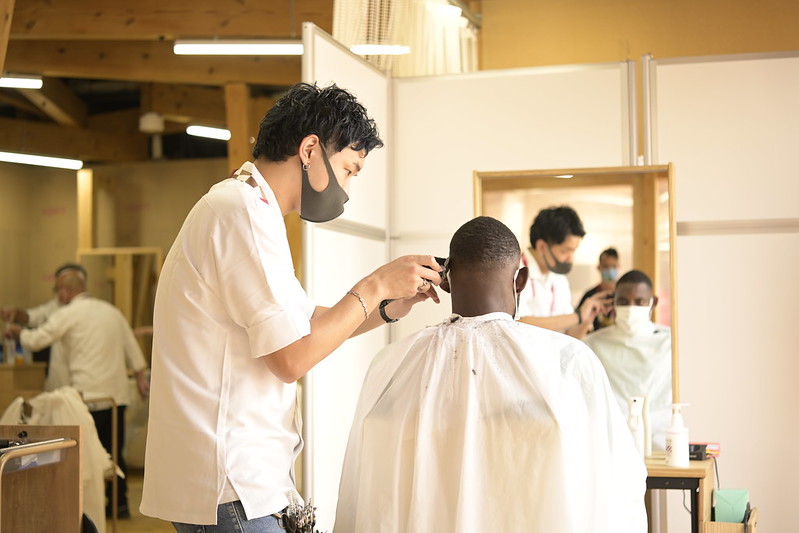 According to village organizers, the amenities seem to be welcomed.
"Before the Games, I was wondering if the athletes would have to stay inside their rooms and would be isolated," said Kawabuchi, who competed himself in 1964 on Japan's soccer team. "But there is a spacious park and they can walk along the riverside and there are places for exercise and I see those athletes are coming out to those places. Every time I visit the village, despite the provisions under the playbook, it appears the athletes are enjoying their life and activities."