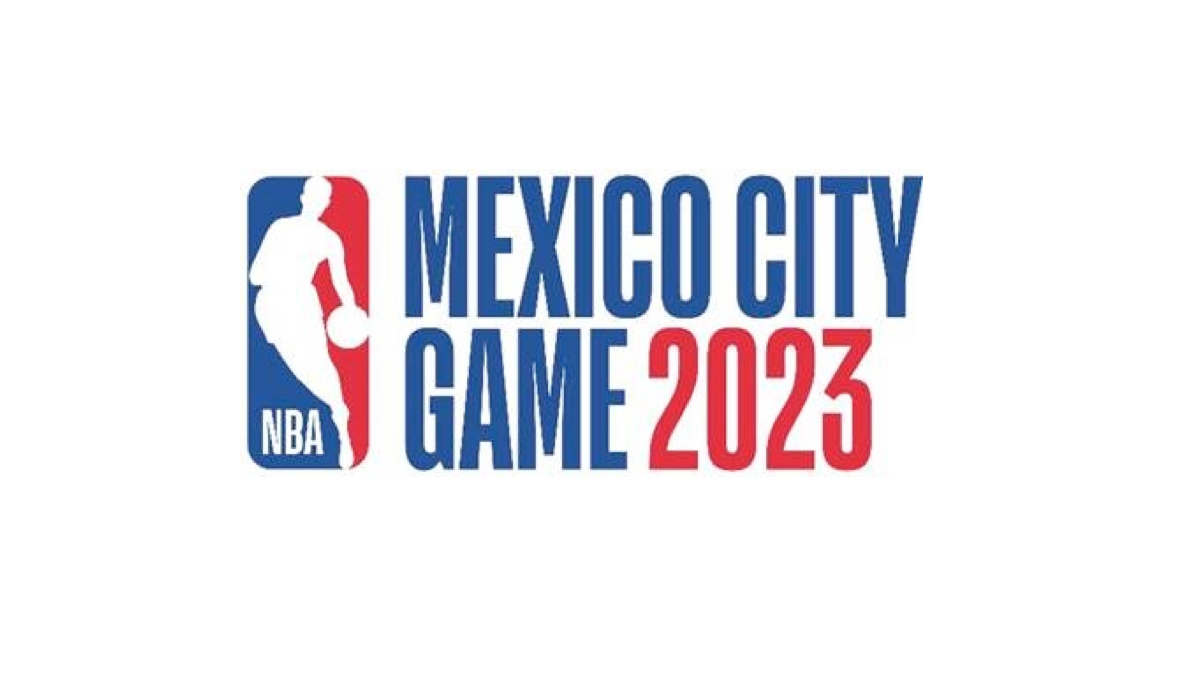 The National Basketball Association and Zignia today announced the NBA Mexico City Game 2023 will feature the Atlanta Hawks and the Orlando Magic at the Arena CDMX in Mexico City on November 9, the league's 32nd game in Mexico since 1992.
"We're excited to welcome the Hawks and Magic to Mexico City next season and give our passionate fans the opportunity to see some of the brightest young stars in the game," said NBA Mexico Vice President and Managing Director Raul Zarraga. "There is so much momentum around basketball in Mexico and this game and the surrounding events will serve as the ultimate celebration of the NBA for fans across the country and throughout Latin America."
The NBA has played more games in Mexico than any other country outside of the United States and Canada. In addition to the game, the league and its partners will conduct community outreach initiatives throughout the city and the day after the NBA game, the Mexico City Capitanes will host the Osceola Magic as part of the NBA G League's Showcase Cup schedule.
"We love representing the NBA and the City of Orlando when we have the opportunity to play in these Global Games," Orlando Magic Chief Executive Officer Alex Martins said. "We've had the opportunity to be in Mexico City before and we know the passion of the fans and are really looking forward to bringing our team back to Mexico City to play."
The Magic will be playing their fourth game in Mexico since 2012 and features 2022 No. 1 overall pick and 2022-23 Kia NBA Rookie of the Year Paolo Banchero, 2021-22 Kia NBA All-Rookie First Team member Franz Wagner, and 2017 No. 1 overall pick Markelle Fultz. The Hawks, who will be playing their first game in Mexico, are coming off their third consecutive playoff appearance behind two-time NBA All-Star Trae Young and 2022 NBA All-Star Dejounte Murray.
The Magic and Hawks have played against each other overseas before; the Magic won 120-95 at the London Arena in England on October 30, 1993, before the Hawks won the following night 113-101 in preseason. The Hawks also played two preseason games in San Juan, Puerto Rico, in 1994 against the Miami Heat and two games against the Milwaukee Bucks last preseason in Abu Dhabi, while the Magic have also played preseason games in China, Macao and Mexico City.
Atlanta played a regular-season game in London in 2014 while the Magic have played regular-season games in London in 2016 and two games in Mexico City in 2018.
"It is always a privilege to showcase our team, the city of Atlanta and the NBA in the Global Games," Atlanta Hawks and State Farm Arena Chief Executive Officer Steve Koonin said. "We had an incredible time last year starting the season in the first NBA Abu Dhabi Games and we are excited to connect with the fans in Mexico City and experience the wonderful culture there."