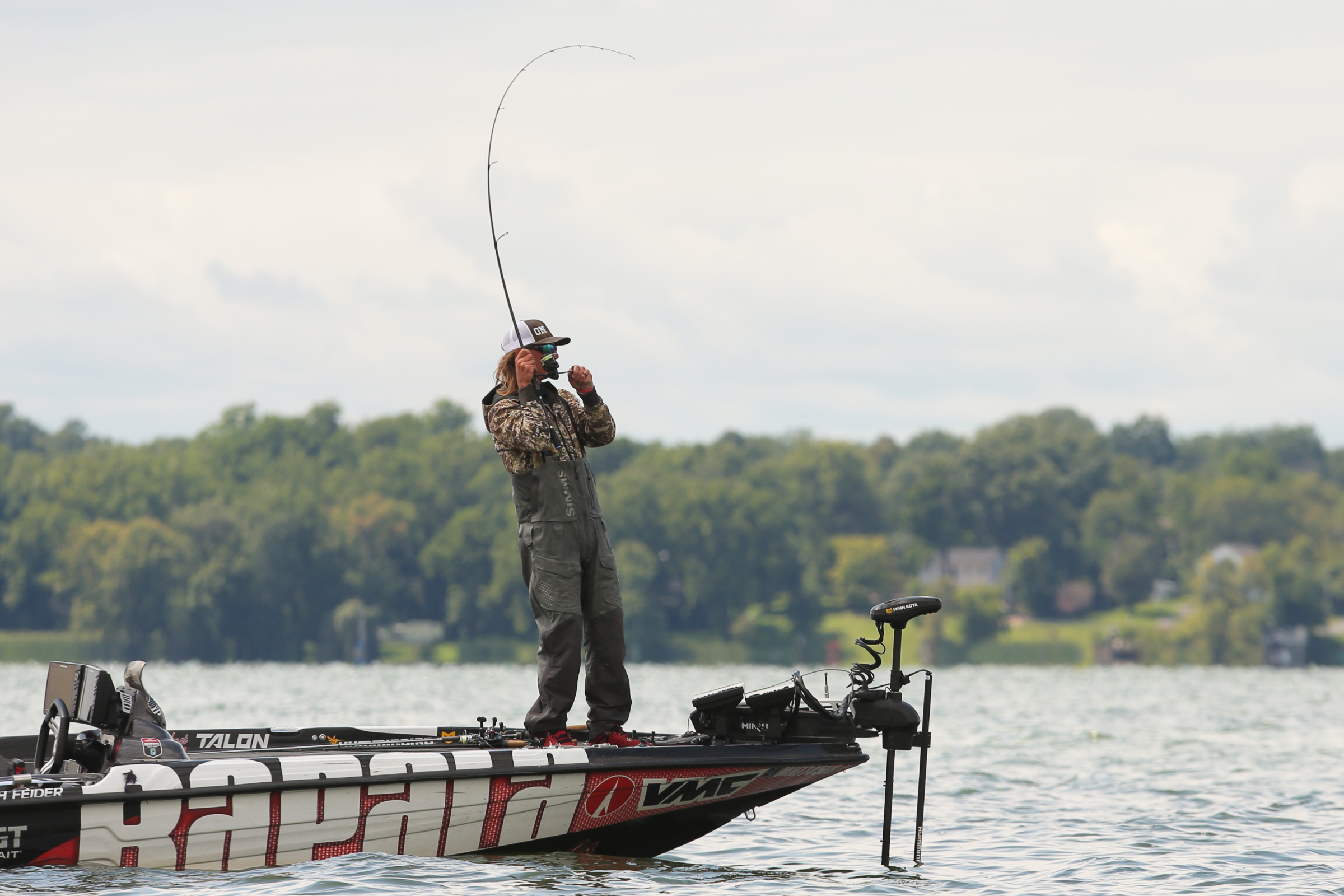 The Bass Anglers Sportsman Society, better known as B.A.S.S., has announced an expanded national schedule for 2020 with five regional competitions instead of three for qualifying to November's TNT Fireworks B.A.S.S. Nation Championship.
There will be qualifying events in the Southeast, Western, Central, Northeast and Northern regions. Qualifiers from all five regions, plus international qualifiers from 11 other countries, will compete at Pickwick Lake in Florence, Alabama.
"As we've seen in the past with anglers like Paul Mueller and Brandon Palaniuk–just to name a couple–the B.A.S.S. Nation can be the gateway to a career in professional fishing," said B.A.S.S. Nation Director Jon Stewart. "Once you reach the Nation Championship, you're fishing for a chance to fish in the Bassmaster Classic, and we're excited this year to offer even more chances for anglers to do that. We truly believe this is one of the best schedules we've ever put together."
The regional hosts will be;
Southeast Regional: January 29–31 at Lake Okeechobee, Florida
Western Regional: April 29–May 1 at Lake Mead, Henderson, Nevada
Central Regional: May 28–30, Toledo Bend Reservoir, Ohio
Northeast Regional: June 24–26, Lake Erie/Presque Isle Bay, Erie, Pennsylvania
Northern Regional: August 26–28, Lake Vermillion, Tower Minnesota
"We were honored that Bassmaster and B.A.S.S. Nation chose to host its Northeast Regional Championship in Erie in 2020," said Mark Jeanneret, executive director of the Erie Sports Commission. "Lake Erie is widely regarded as one of the nation's top bass fisheries, and with the adjoining and protected Presque Isle Bay also a haven for bass fishing, Erie is a premier spot for bass tournaments. We expect that anglers will experience a competitive tournament and a hospitable welcome as they travel to our region from across the eastern United States."
The Top 3 anglers in the Nation Championship from the overall standings in the boater and nonboater divisions earn berths to the 2021 Academy Sports + Outdoors Bassmaster Classic presented by Huk. The Nation Championship winner will also receive paid entry fees into the 2021 Basspro.com Bassmaster Opens Series division of the angler's choice and use of a tournament-ready Nitro or Triton boat.
"The B.A.S.S. Nation means so much to so many different people," said B.A.S.S. CEO Bruce Akin. "For weekend anglers, it is a chance to compete for big money on a big stage. Then for those anglers who aspire to fish professionally, it can certainly be a great stepping stone for that."