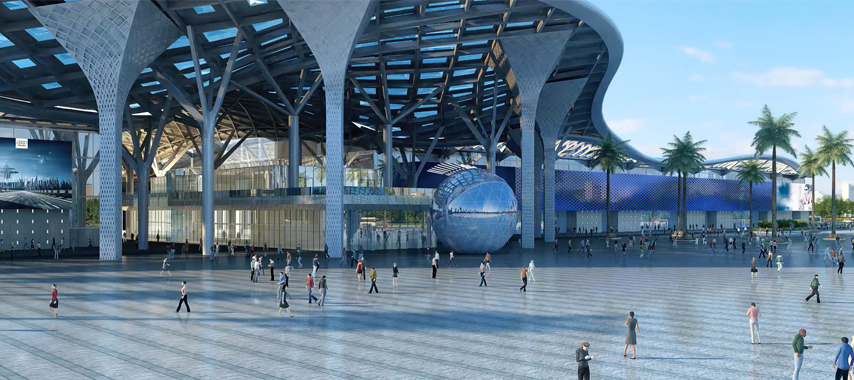 Nearly five million square feet of exhibition space as well as conference and function space has officially opened up at the Shenzhen World Exhibition & Convention Center, which is now one of the world's largest exhibition facilities.
The center is managed by
ASM Global
. There is 4.3 million square feet of exhibition space plus a total of 106 meeting rooms, food and beverage outlets, four rooftop gardens for visitor gatherings and 16 one-level exhibition halls, plus three additional larger halls, each with dedicated conference facilities.
"Construction of the venue has been realized in not even three years," said Jochen Witt, president and chief executive officer of jwc, the German consultancy that has been advising Shenzhen World since 2016. "The venue sets new international standards in terms of size, functionality and flexibility. Bookings for 2020 and beyond are far above all expectations."
Shenzhen is located in the heart of the Pearl River Delta and is directly linked to many international airports and to the high-speed rail system of China. Its population has grown to 19 million from 30,000 in a few decades.