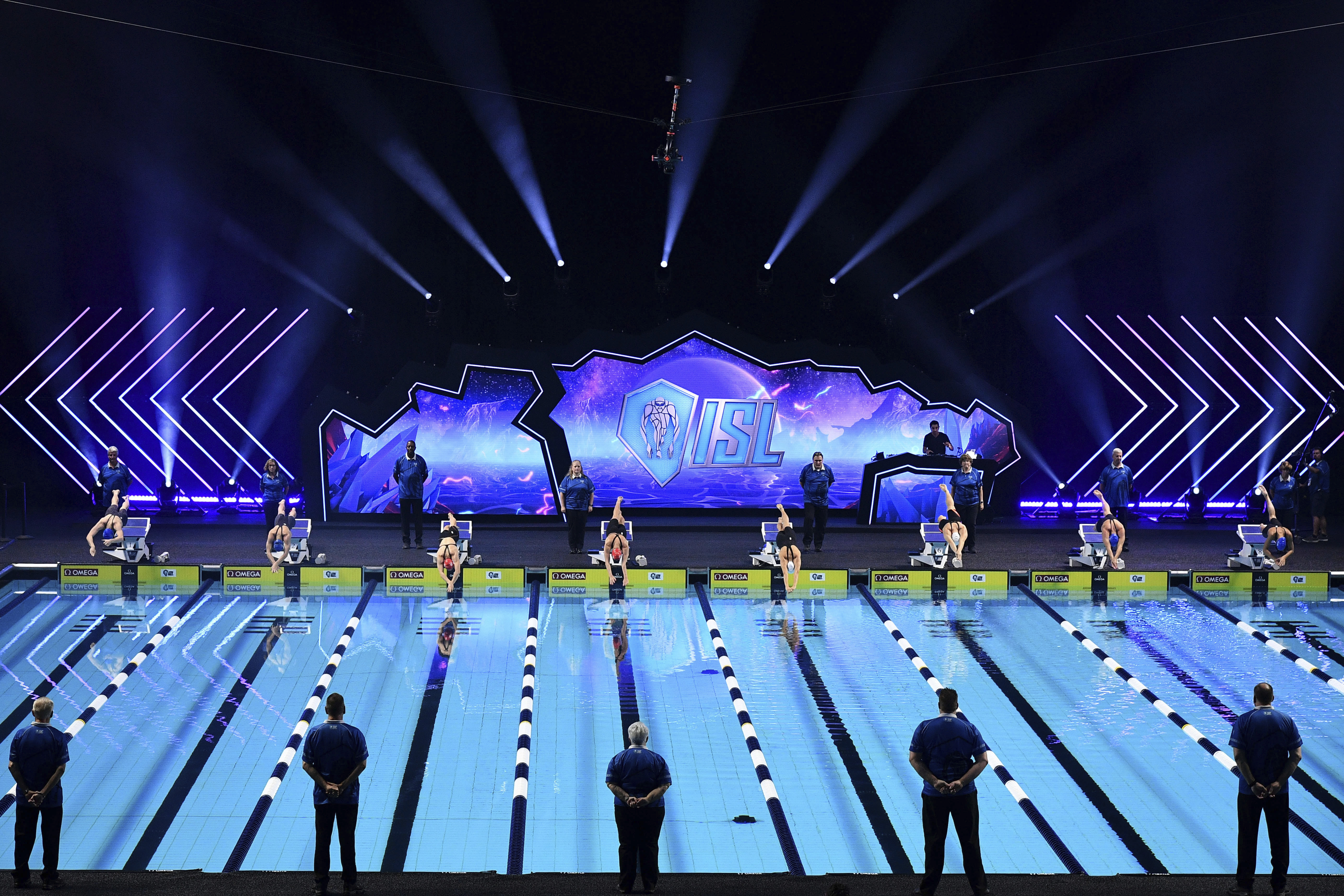 A new international league features some of the biggest names in swimming—competing in a team format that has proven popular with TV-friendly meets—and already has recorded multiple sellouts before the inaugural season culminates with a showpiece event in Las Vegas.
The International Swimming League, which is paying its athletes a salary to compete, hints that things will only get bigger as the years go on, giving swimmers that traditionally enjoy wide commercial exposure during Olympic years the chance to broaden their endorsement potential.
Of the first four stops during the inaugural season, the ISL has had sellouts or near-sellouts in Indianapolis; Naples, Italy; Lewisville, Texas, outside of Dallas; and Budapest. An upcoming meet in College Park, Maryland, is already a sellout with the regular season ending in London later in November. Each meet is kept to a two-hour time window to decrease the down time normally associated with big events.
"Crowds have loved it," said Los Angeles Current General Manager Lenny Krayzelburg, a four-time Olympic gold medalist and former world record holder. "In Indianapolis it was the first meet and people ended up enjoying it. Dallas was incredible. Everyone I spoke to couldn't say enough about (the atmosphere in) Naples."
The immediate response could mean more meets are added next season and in bigger media markets throughout not only the United States, but worldwide.
"We have very good feedback from the athletes, very good feedback from the media, and we have very good feedback from the local markets," said ISL program development director Dmytro Kachurovskyi, who is also the president of the Ukrainian Swimming Federation. "We are confident (in the future), and our confidence is based in our optimism and our feedback from markets."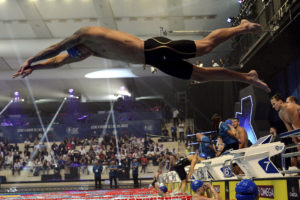 The ISL has eight teams, with both men's and women's rosters on each team. Four teams are U.S.-based: the Los Angeles Current, the New York Breakers, the Cali Condors and the DC Trident. International teams are based in Turkey, Italy, Hungary and the United Kingdom. The top four clubs will advance to the championship meet in December in Las Vegas at a temporary pool at the Mandalay Bay Resort and Casino.
Just a few of the American competitors in the ISL include stars Katie Ledecky, Natalie Coughlin, Lilly King, Nathan Adrian, Caeleb Dressel and Ryan Murphy. There is also an international roster of stars, with over 100 Olympians overall in the ISL, including 41 gold medalists from the 2016 Olympic Summer Games. The league also got a boost of publicity in its most recent meet in Budapest when Australia's Minna Atherton set a world record in the women's 100-meter backstroke.
Kachurovskyi says the ISL's goal is to engage an audience into swimming on a yearly basis rather than on the Olympic cycle. The ISL's research shows that sport's audience is younger demographically than sports such as football, golf and rugby, so the organization is investing in social media and promotion through those channels.
"When I originally got approached by it, I was very excited," Krayzelburg said. "It provides more consistent (endorsement) opportunities for our athletes rather than every four years at the Olympic Games. I also thought the team concept was unique and something that would change the way fans consume the sport."
Swimmers as Professionals
The ISL also is primarily focused on investing in the promotion of the individual swimmers in markets that have been traditional swimming hotbeds during the Olympics. To that end, the ISL has its meets streamed on ESPN3 in the United States plus international broadcasts on Eurosport, the CBC in Canada and 7plus in Australia.
"That is our strategy, to help swimmers be more visible and get exposure," Kachurovskyi said.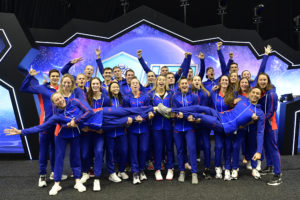 Although swimmers are paid to compete in the new league, they will not lose their Olympic eligibility to take part in the competitions. In addition to their salary, athletes will also earn prize money based on their individual and club finishes. About $180,000 is awarded at each regular season match, with nearly $1.5 million available for December's grand final in Las Vegas. Men and women share equal prize money.
"Probably 95 percent of our professional swimmers are having a hard time financially surviving," Krayzelburg said. "To be part of something like this that guarantees salaries to them but also keeps them in the spotlight on a regular basis, I feel that it's attractive because it's an opportunity to build their own brand and create other revenues for themselves."
And with crowds that hint at a broader audience ready for yearly swimming to be in major markets and on television, the ISL believes it's situated perfectly to build upon the growth of its inaugural season and plan for bigger things ahead.
"We know there's worldwide interest in the sport," Krayzelburg said. "I do believe we can be one of the more popular professional leagues over time because there's the association with the Olympics and being a sport that represents a healthy lifestyle. There's a lot of crossover that can grow out of the league."
International Swimming League Schedule
October 5–6: Indiana University Natatorium, Indianapolis, Indiana
October 12–13: Piscina Felice Scandone, Naples, Italy
October 18–19: The LISD Westside Aquatic Center, Lewisville, Texas
October 26–27: Danube Arena, Budapest, Hungary
November 15–16: Geary F. Eppley Recreation Center, College Park, Maryland
November 23–24: London Aquatics Centre, London
December 20–21: Mandalay Bay Resort and Casino, Las Vegas