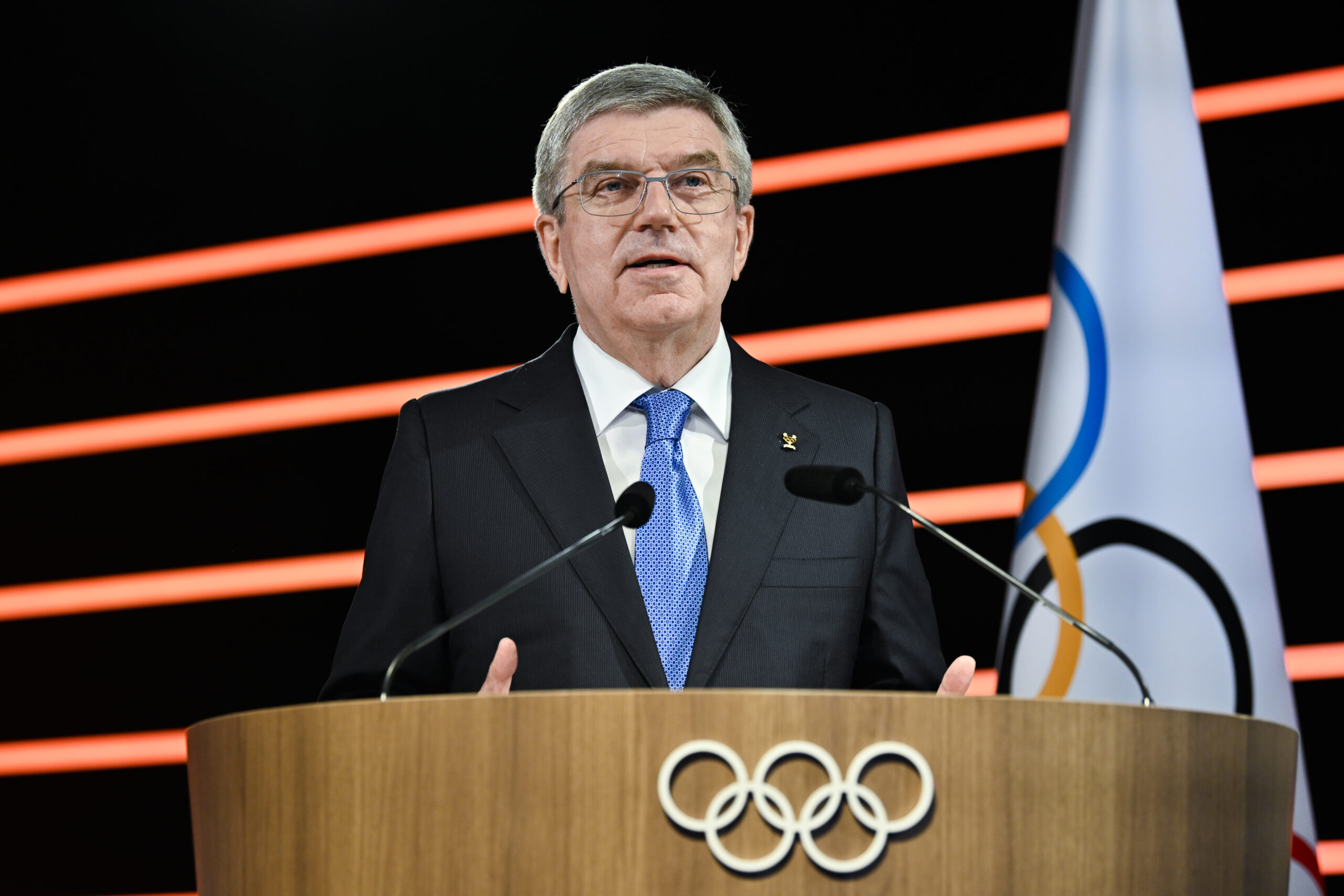 While it may seem that the 2024 Olympic and Paralympic Summer Games are a far way off, the looming issue of Russian and Belarusian athlete participation may have to be resolved sooner than later with the Olympic qualification processes for some sports already underway.
Russian Olympic Committee President Stanislav Pozdnyakov wrote on the Telegram messaging app recently that the country was working to get its athletes access to qualification events. Qualifying for some sports has begun, but others will not start until next year.
"In exactly two years, the Olympic Games start in Paris. Despite all of the circumstances, the Russian Olympic Committee is a full-fledged participant in the Olympic movement," Pozdnyakov wrote. "We are continuing our systematic preparations for the Games and are also carrying out work to ensure qualifying opportunities and equal presence of our athletes in the Olympic village and at the venues, their participation in events during the Games."
The International Olympic Committee recommended that athletes from Russia and Belarus should be suspended in the wake of Russia's invasion of Ukraine, which started February 24, only weeks after the 2022 Winter Games in Beijing were concluded. Since then, most Olympic sports have suspended athletes from Russia and Belarus — but the IOC has not suspended the Russian Olympic Committee, the body which enters teams for the Games. Russian athletes have competed at the past three Olympic Games under a neutral banner due to sanctions for state-sponsored doping.
International Olympic Committee President Thomas Bach has said the IOC stance on Russia and Belarus remains unchanged.
"This is not the time to change recommendations or attitudes," Bach told German publication Sport Bild. "We still do not recommend inviting Russian or Belarusian athletes to competitions, still no anthems, no flags, no national colors."
Bach did take issue, however, with the Wimbledon ban on Russian and Belarusian players, saying that was politically influenced by the UK Government and should not have happened since the ATP and WTA Tours have allowed those athletes to remain in competition.
"I am grateful to the international federations for following us," Bach said. "That athletes who support the war, who appear or advertise with the infamous 'Z' are sanctioned, that's how it happened. … But here we are in a situation where some governments have made the decisions about who can and cannot enter an international competition. This is totally against our rules and against our mission."
The dilemma for the IOC is whether a Russian and Belarusian athlete ban would result in a reactive boycott. The International Judo Federation has allowed Russia's team to keep competing as neutral athletes and Ukraine refused to participate when Olympic judo qualifying began last month. Russia and Belarus were scheduled to participate in the Winter Paralympics as neutral athletes in the immediate aftermath of Russia's invasion but right before the event, International Paralympic Committee President Andrew Parsons barred them from competing and said a number of nations were "likely" to withdraw if he had not done so.