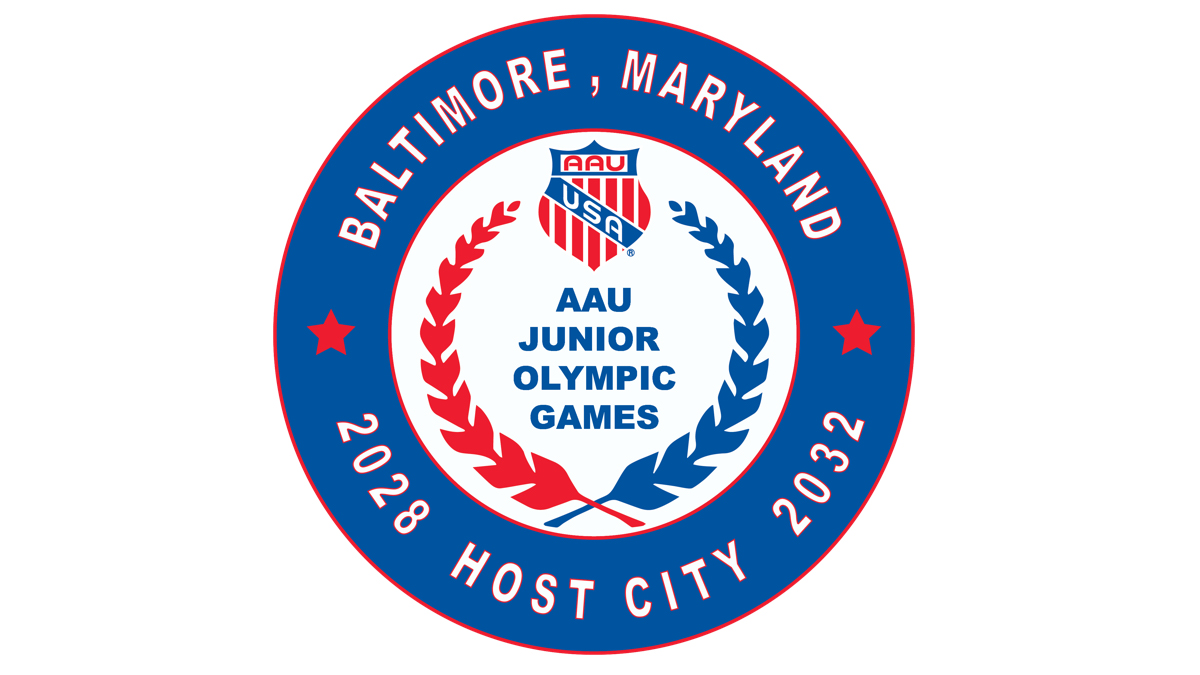 Baltimore will host the 2028 and 2032 AAU Junior Olympic Games, the city announced in partnership with the AAU, Visit Baltimore and Maryland Sports. The announcement came during a press conference on the campus of Morgan State University.
The AAU Junior Olympic Games is the largest national multi-sport event conducted annually. The inaugural Games were hosted by Washington, D.C., in 1967 with two sports and 523 athletes.
"It is an absolute honor that the AAU has selected Baltimore as the host city for the Junior Olympic Games for 2028 and 2032," said Al Hutchinson, president and chief executive officer of Visit Baltimore. "Baltimore is becoming a major player in the sporting events industry and continuing to secure large sporting events like the AAU Junior Olympic Games encourages the development of youth sports facilities in Baltimore so we can position our city nationally as a great destination for sports lovers to enjoy everything that Baltimore has to offer."
Each year's event will have 11 days of competition between late July and early August, and an estimated 26,000 to 38,000 visitors to Baltimore during that span. This marks the first time that any destination in Maryland has been selected to host.
"Baltimore and the State of Maryland continue to be a sought-out destination for national and global caliber sport tourism events," said Terry Hasseltine, president of the Maryland Sports. "To partner with AAU and host their Junior Olympic Games in 2028 and 2032 — given the organization's reputation and positive impact on youth sports nationwide — is a huge win for the local community."