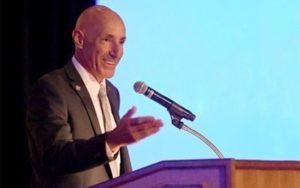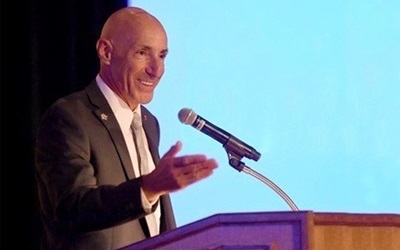 Barry Siff has resigned as CEO of USA Team Handball, just over a year after taking on the role leading the national governing body. Siff cited personal reasons for leaving the organization, which last week unveiled a new logo and brand.
Siff, who began the position in April 2019, was credited for making progress in the Olympic sport that the United States has had difficulty converting into success on the field of play internationally. Among the positive movements was the announcement earlier this year that Verizon had signed on as a sponsor.
Siff previously had held a volunteer role of president of the USA Triathlon's board of directors before taking the position. Siff earlier had a career in the corporate business world, serving as senior vice president of ConAgra. He left there in 1998 to form 5430 Sports, an event management company in endurance sports that he later sold to Ironman.
"We want to thank Barry for his guidance and leadership and laud him for his accomplishments during his tenure as CEO," said Michael Wall, president and chairman of the USATH board of directors. "We will miss Barry's zeal, positivity and unrelenting efforts to promote our sport and wish him much happiness in the future."
The board has formed a three-person search committee to find a replacement.
In a letter to members, Siff said he had begun viewing the position as a "job," as opposed to something that he loved to do each day. "That has contributed greatly to this very difficult decision," he said.
Among the NGB's other accomplishments on Siff's watch:
A partnership in Europe for athletes to be place in competitive clubs for development purposes.
Virtual referee and coaching classes, organized by the sport's international federation.
The creation of five regional ambassadors to focus on youth and collegiate development as a team and strategically.
The creation of a Youth Advisory Council.