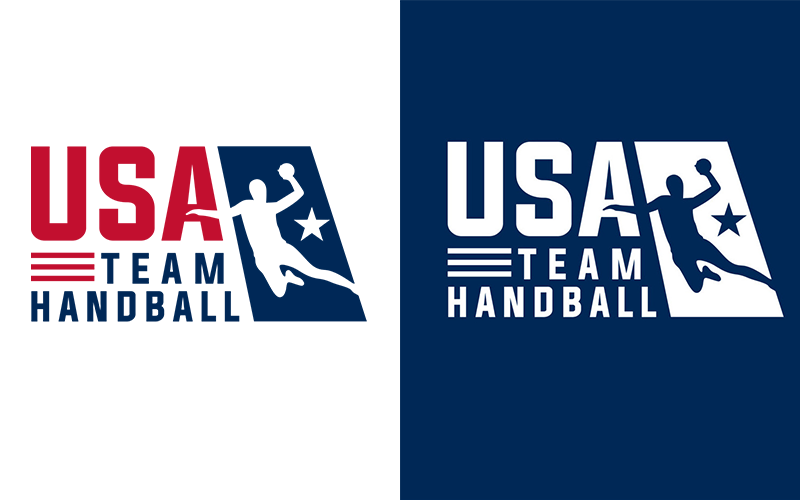 The national governing body for one of the most exciting Olympic sports has unveiled a rebrand and refreshed visual identity. USA Team Handball unveiled its new logo alongside a refreshed website.
The rebrand is the latest transformation for the NGB under the leadership of CEO Barry Siff and comes following the establishment of a full-time staff, new corporate sponsors and investments in the grass-roots development of the sport.
"After receiving feedback from our community and going through multiple rounds of reviews with key individuals in our sport during this rebranding process, we are proud to have this logo signify a new day at USA Team Handball," Siff said. "We've worked incredibly hard to set our organization up for long-term success and I am excited for the bright future of our athletes and our sport."
The organization's new logo depicts a handball athlete in action throwing a ball, and shares elements that other Olympic and Paralympic sports organizations use in terms of colors, stripes and stars. Innovative Partnerships Group (IPG360), a Los Angeles marketing agency, was retained to create the new logo and identity.
"We wanted to express the physical, fast-paced excitement of team handball in this logo" said Dave Cogan, creative director at IPG360. "It was important to us that we captured the accurate throwing motion of a handball player, and created a gender-neutral figure to celebrate all of our athletes equally, so we consulted a number of experts in order to achieve the right look. Hopefully, this new look for USA Team Handball will be able to garner excitement from American sports fans during the years to come."
USA Team Handball also announced that it has achieved compliance with all standards set forth by the U.S. Center of SafeSport and the U.S. Olympic & Paralympic Committee.
"Complying with these policies helps our athletes feel safe, knowledgeable and empowered when playing team handball," said USA Team Handball Administrative Manager Emily Hewitt. "I hope, by providing the tools, infrastructure and education for athlete safety, that we're enabling our athletes to focus more on training, competing and their love of the game."