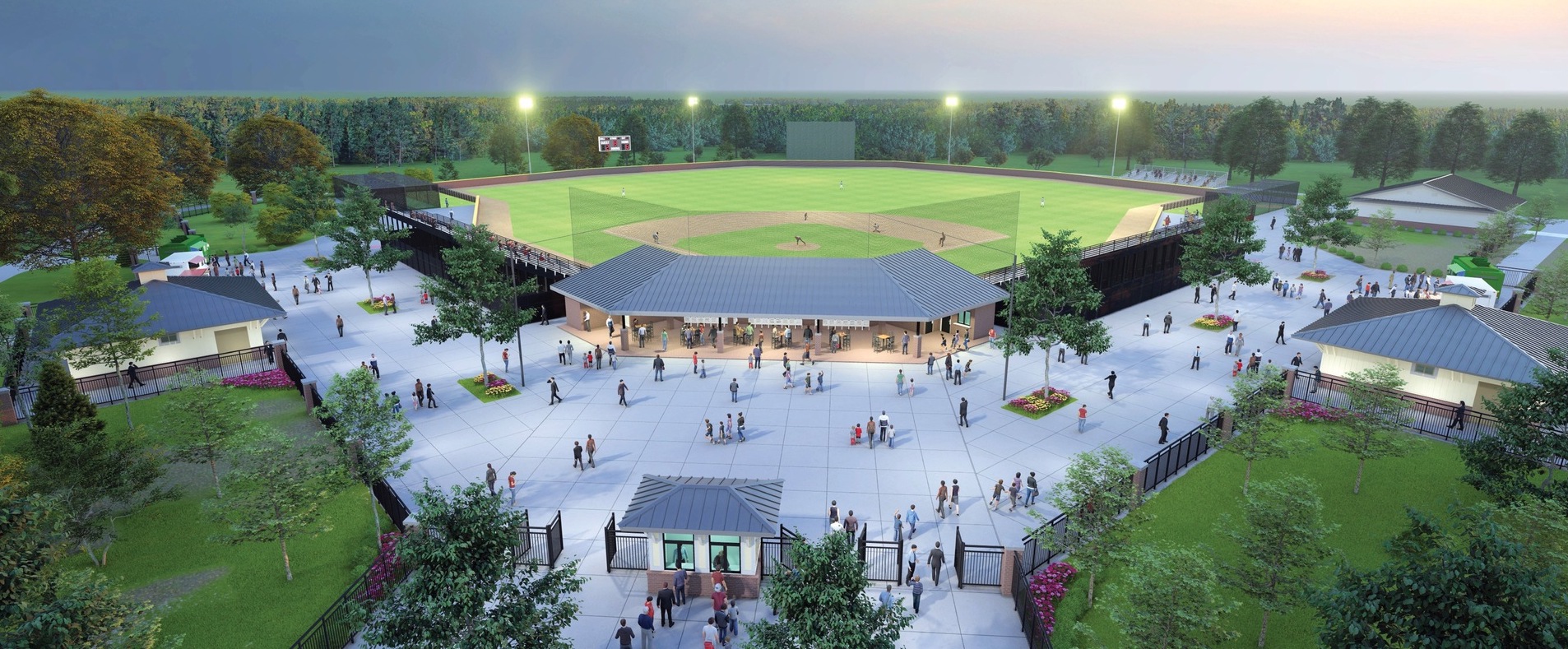 A new $15 million sports complex in Florence, South Carolina, will be anchored by a 1,600-seat stadium that will be the future home of the Florence RedWolves, which play in summer college baseball's Coastal Plain League.
The complex's announcement was made by the city and team this week. The RedWolves have signed a lease with the city that was approved for 10 years, with two mutual five-year leases to extend the partnerships. The team will be leaving Francis Marion University's Sparrow Stadium, where they have played the past seven summers, to the new stadium.
"We are thrilled to be working with the city on such a unique, state-of-the-art stadium for the RedWolves," Owner Kevin Barth said. "(We've had) terrific partners for the last seven years but this finally gives us the opportunity to have a stadium we can call our own."
The stadium will include VIP seating, party suites, a beer garden, kids play area and group hospitality areas. The broader Sports Complex will also include a 500-seat stadium for American Legion baseball and adult baseball leagues, three fields for youth baseball and a full-sized track and field stadium to host high school and college events. The complex will be located by the Dr. Eddie Floyd Tennis Center.
"The entire City of Florence Sports Complex is going to be a tremendous draw not only for our community but will also help us bring out of town events to Florence, which will help generate tourism dollars and visitors to our local businesses," Florence Mayor Steven Wukela said. "We expect the complex to host upwards of 200 events/year and we're excited to have the RedWolves as our primary tenant."