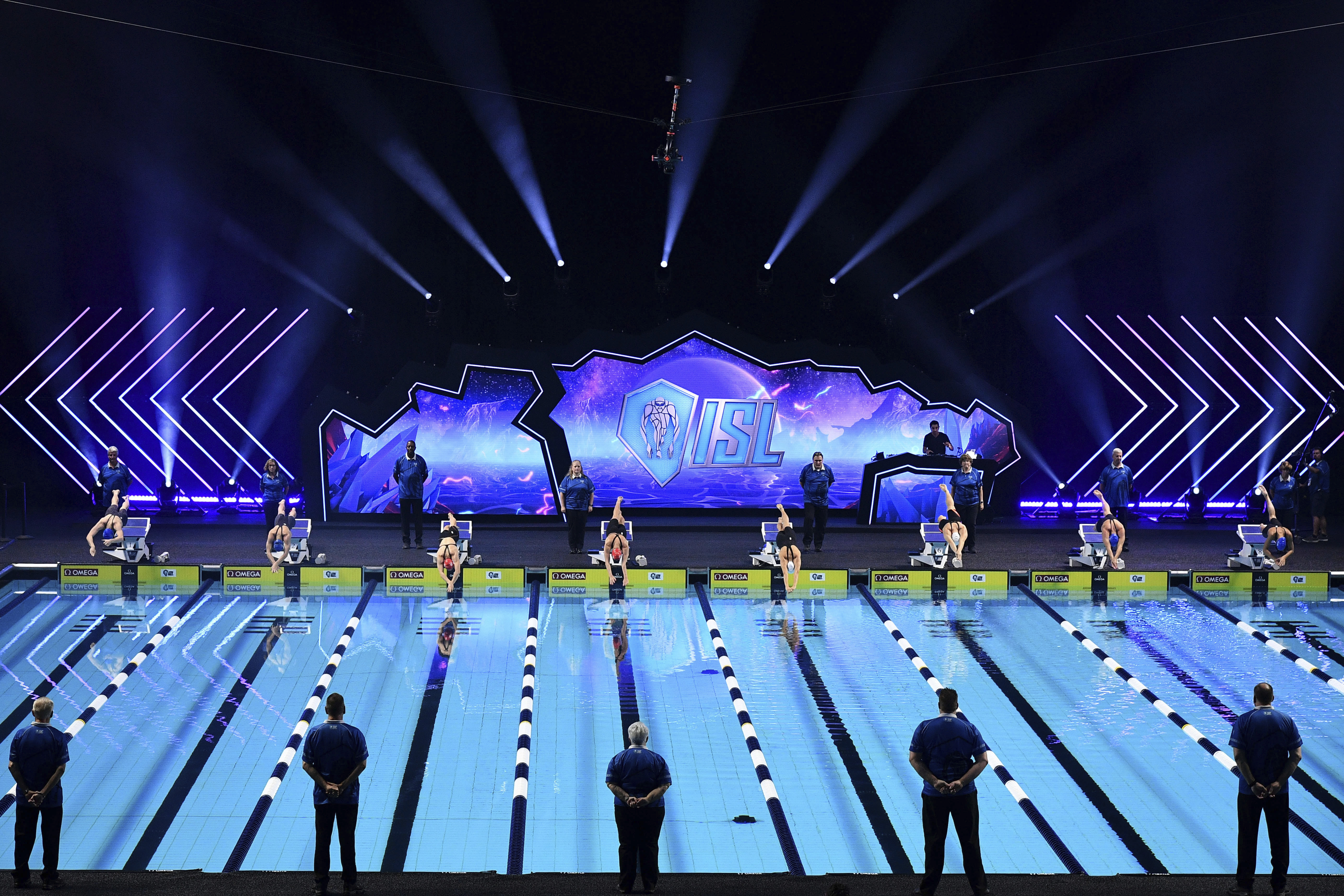 The International Swimming League's five-week season that starts in October will be aired on various CBS Sports platforms as part of a multi-year agreement announced this week.
The ISL, which finished its inaugural season last December in Las Vegas, will begin its 2020 season in Budapest, Hungary, with a condensed five-week schedule due to the COVID-19 pandemic starting October 16. Swimmers will be tested twice for COVID-19 before leaving their home country and twice more in Budapest before they are allowed to train. Athletes will be tested every five days after that during the season.
After the five-week season in Hungary, the ISL will have another five matches in November at a later site before the finals in December. CBS will broadcast 52 hours of competition across various platforms, highlighted by two hours of coverage on October 17 on CBS.
The remainder of the 2020 schedule beyond Hungary will be announced at a later date. Swedish Olympic gold medalist Sarah Sjostrom and American gold medalist Caeleb Dressel won the league's MVP and Finals MVP awards a year ago and are back among the highlighted participants in the 2020 season.
"We are thrilled with this partnership and the commitment made by CBS to air all ISL events live to its North American audience. From the beginning, the team at CBS really impressed us with their understanding of our vision," said ISL Founder and Chairman Konstantin Grigorishin. "This partnership will provide a wonderful platform to showcase the world's best swimmers, female and male, challenging each other in the most entertaining competitive format ever created in the sport."
The International Swimming League this year will have 10 teams, with the eight teams from last year returning plus new squads representing Tokyo and Toronto.
"We are pleased to add International Swimming League to the CBS Sports portfolio with live swimming across various platforms," said CBS Sports Executive Vice President of Programming Dan Weinberg. "ISL's exciting team-based competitions, featuring the world's top swimmers, is a great fit for CBS Sports and we look forward to bringing the action to swim fans across the country."