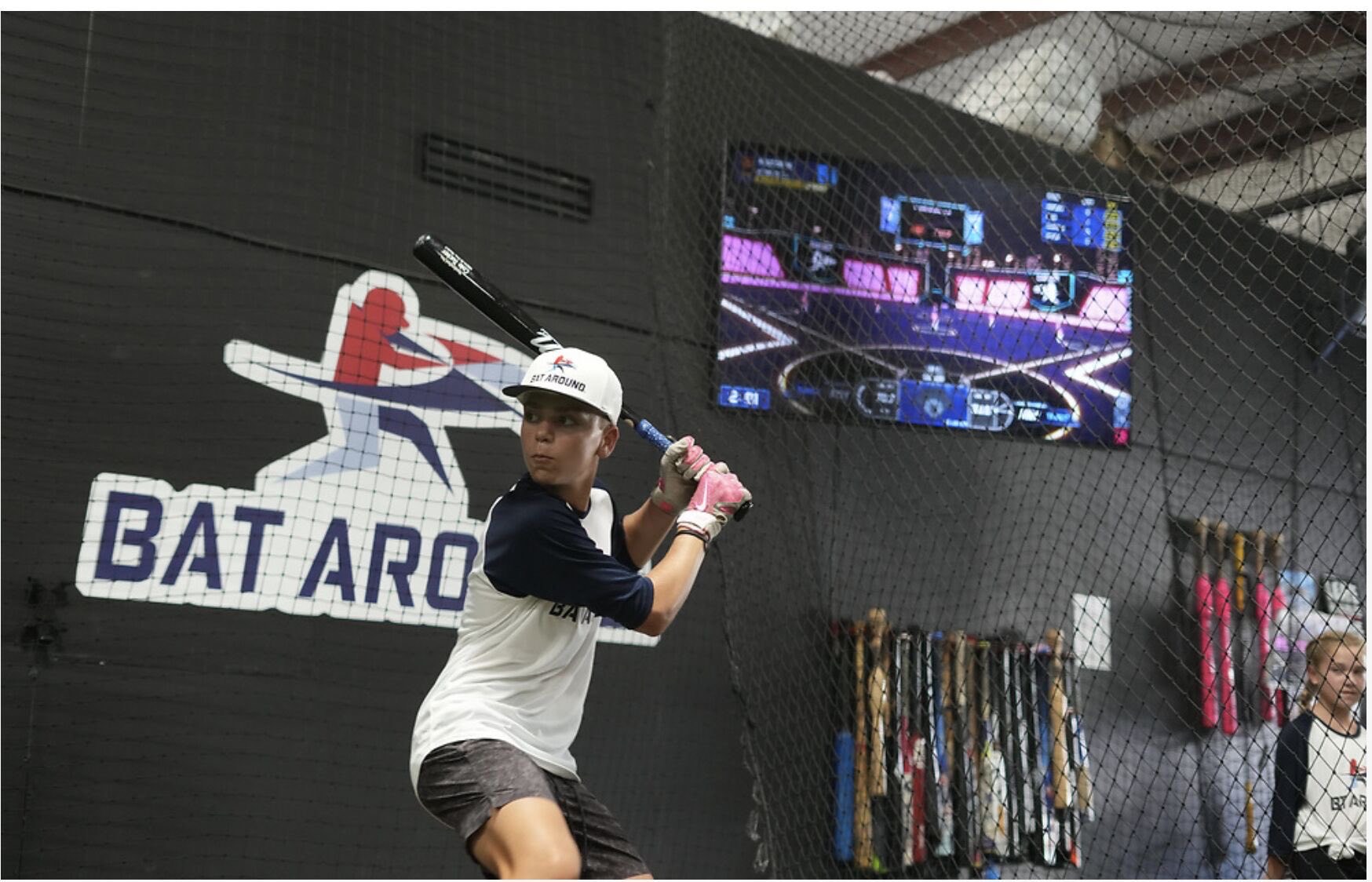 Bat Around, a new batting cage softball and app that will turn the batting cage experience into a gaming opportunity for players, coaches and teams, will debut at this week's American Baseball Coaches Association conference in Nashville, Tennessee.
The game is for all ability levels. The beta version is powered by HitTrax and is available at batting cage test locations in Colorado, Florida, Georgia and New York. The Bat Around app is available for download through the App Store and Google Play for iOS and Android phones.
"We get so consumed with teaching people a swing and chasing metrics that we forget the game is supposed to be fun," said Clint Hurdle, Bat Around co-founder and former MLB manager and player. "With Bat Around, we are introducing a whole new level of excitement to baseball and softball, reinforcing strategy and overall hitting skills through a game that is fun to play for anyone wanting to swing a bat."
The game is designed to help teams make batting practice more fun and purposeful through competition, allow players to try new skills or improve existing ones and encourage novices to grab a bat. When playing Bat Around, hitters move through six rounds of play, keeping the practice fresh while developing different hitting skills and game strategy.
"Bat Around is a new player in the "sporttainment" industry and is perfect for growing usage at batting cages, challenging existing players and introducing new people to the game," said Matt Farrell, chief executive officer of Batting Challenge Holdings. "We're looking forward to expanding Bat Around's availability across the U.S. to batting cages and entertainment venues."
Other features of the game include the Bat Around Metric, measuring overall skill. Players will see their stats in the app and can track how they performed in each skill. BAM is also a handicap system allowing people with different ability levels to play each other and compare stats. The game is accessible to all levels and hitters can play off a tee, soft toss, front toss, pitching machine or live pitching on three skill levels.
The game has an advisory council that includes players such as Fred McGriff, David Eckstein, Luis Gonzalez, Sean Casey and more.
"Bat Around makes batting practice better because it takes the tradition of just swinging and turns it into a game and a competition that everyone loves," said Eckstein, two-time MLB All Star and World Series MVP. "With this game, we have the opportunity to put a bat in everyone's hand, and they are going to enjoy hitting."
The Bat Around app features stats and a digital player card that allows users to create their own digital baseball card that can be shared. Pro tips can be accessed through videos from the Hitting Legends Council, whose members have more than 25,000 collective professional hits. A future version of the game will feature leaderboards showing how players rank against others.
"Bat Around brings out fun and competition," said McGriff, who was recently elected to the Baseball Hall of Fame class of 2023. "When you see kids and adults step into the box, they are immediately energized, have fun and enjoy the competition."