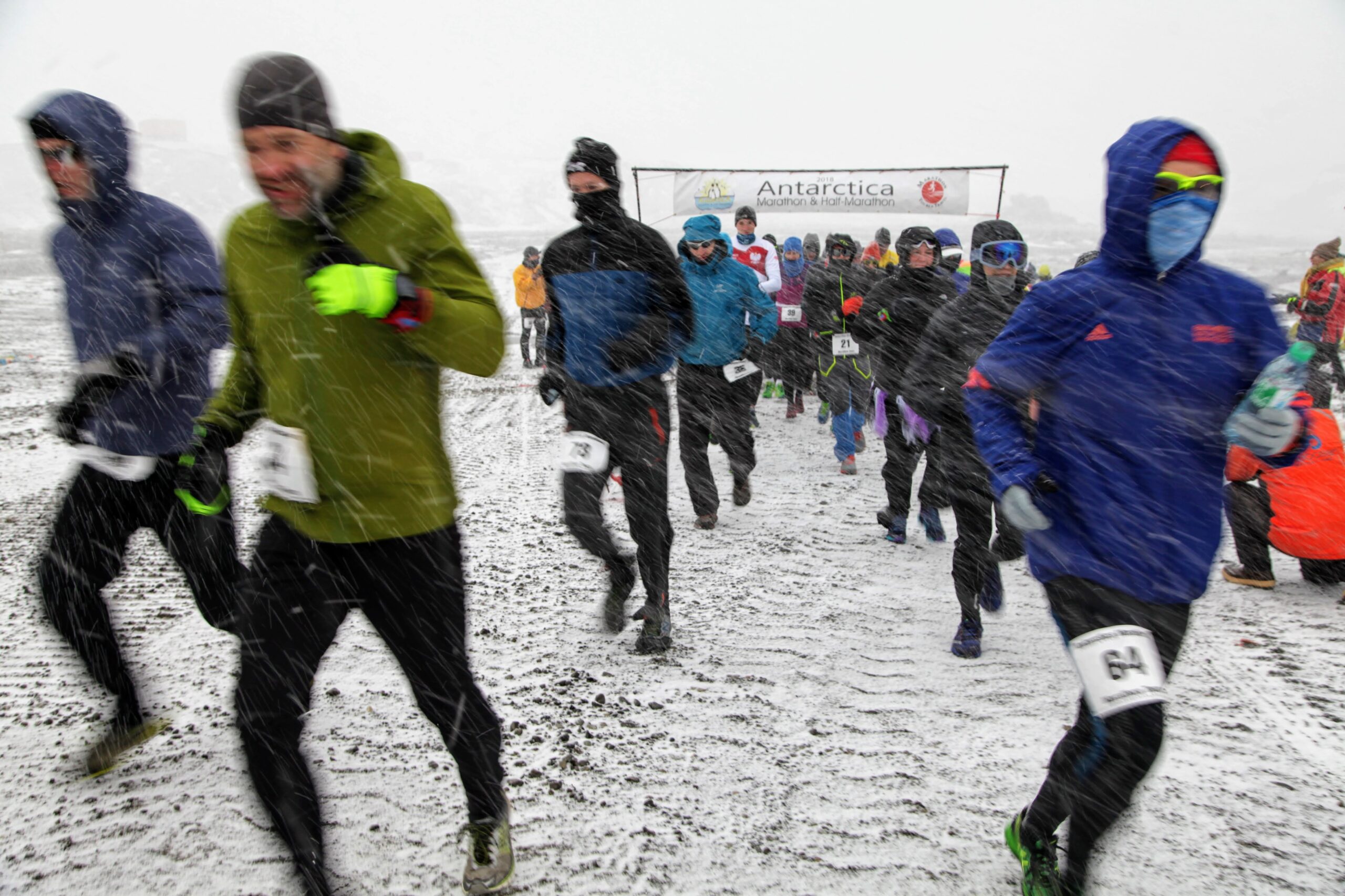 The Seven Continents Club will begin presenting the SCC Finisher Medal and Certificate to SCC members in the ultramarathon distance and Marathon Tours & Travel will offer the option of a 50K distance in its Antarctica Marathon running events starting in 2024.
The SCC was created in 1995 when the first running of the Antarctica Marathon allowed marathoners completing 26.2 miles to achieve the goal of running this distance on each of the seven continents. Starting in 2003, recognition of SCC members completing a half-marathon was added.
MTT has presented the Finisher Medal and Certificate to 578 men and 305 women for completing a marathon on all seven continents and to 26 men and 55 women for completing a half-marathon on all seven continents. Eighteen members have completed the quest multiple times.
"I cannot think of a better time to expand the celebration of our elite group of SCC Finishers to include runners who complete an ultramarathon on all seven continents," said Jeff Adams, MTT president and SCC finisher at the marathon distance. "This curtails MTT's recent appointment as the exclusive international tour operator for the world-famous Comrades Marathon, the oldest ultra-marathon in the world and among one of the most iconic events for long distance runners. Plus, MTT officially received the registered trademark designation for the SCC and Antarctica Marathon. In the same year, we also welcomed our 8,971 SCC members and have 91 countries represented."
In addition to adding the 50K distance to its Antarctica race, MTT will build upon its calendar of ultramarathons on each continent. Last September, the 50K distance was added to the Patagonia Running Festival in Chile. Plans are also underway to add the ultramarathon distance in 2024 to MTT's Madagascar Marathon and the Maasai Marathon in Kenya.
Participants who can provide substantial evidence of completing a prior ultramarathon, such as a finisher's certificate or published event results, can have their ultramarathon(s) grandfathered and accepted as part of their goal to run an ultramarathon on all seven continents.