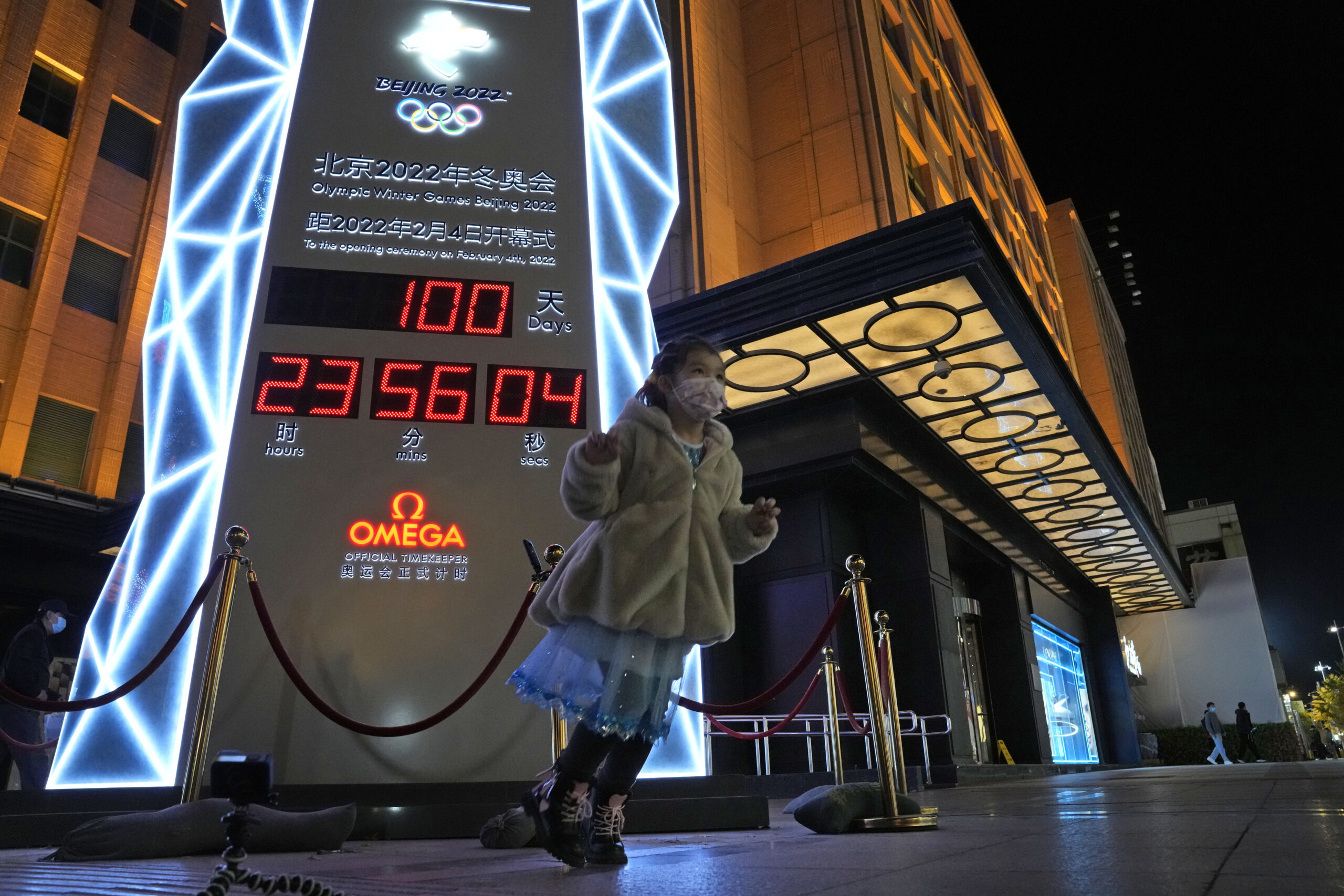 Organizers for the 2022 Olympic Winter Games confirmed, as part of celebrations for the 100-day countdown to the Games, that participants will be strictly isolated from the general population and would be expelled if they violate restrictions of movement put in place to combat COVID-19.
Vice mayor and Beijing 2022 Organizing Committee Official Zhang Jiandong told reporters that those taking part in the games beginning Feb. 4 must remain in a "closed loop" for training, competing, transport, dining and accommodation. Athletes and other participants will also be tested regularly before and during the Games.
Family, spectators and sponsors from outside the country will not be allowed to attend but Chinese fans will be allowed.
"All participants of the Games and our Chinese staff and volunteers will implement the same policy," Zhang said. "They will be strictly separated from the external society. Those who do not comply with the epidemic prevention regulations may face severe consequences such as warning, temporary or permanent cancellation of registration, temporary or permanent disqualification or expulsion from the competition, and other punishment."
Organizers have held test events featuring international athletes at Olympic venues under strict conditions. The rules that Beijing have put in place are more restrictive than what Japan did for the rescheduled 2021 Olympic Summer Games in Tokyo.
"The preparations for Beijing 2022 are going very, very well," said IOC President Thomas Bach. "All the venues are already finished. Test events are underway with international participation and athletes are excited about the state-of-the-art venues."
The Olympic flame is in China, having been lit at the traditional ceremony in Ancient Olympia and handed over last week. The Olympic Winter Games are scheduled for February 4–20 and the Paralympic Winter Games are scheduled March 4–13.