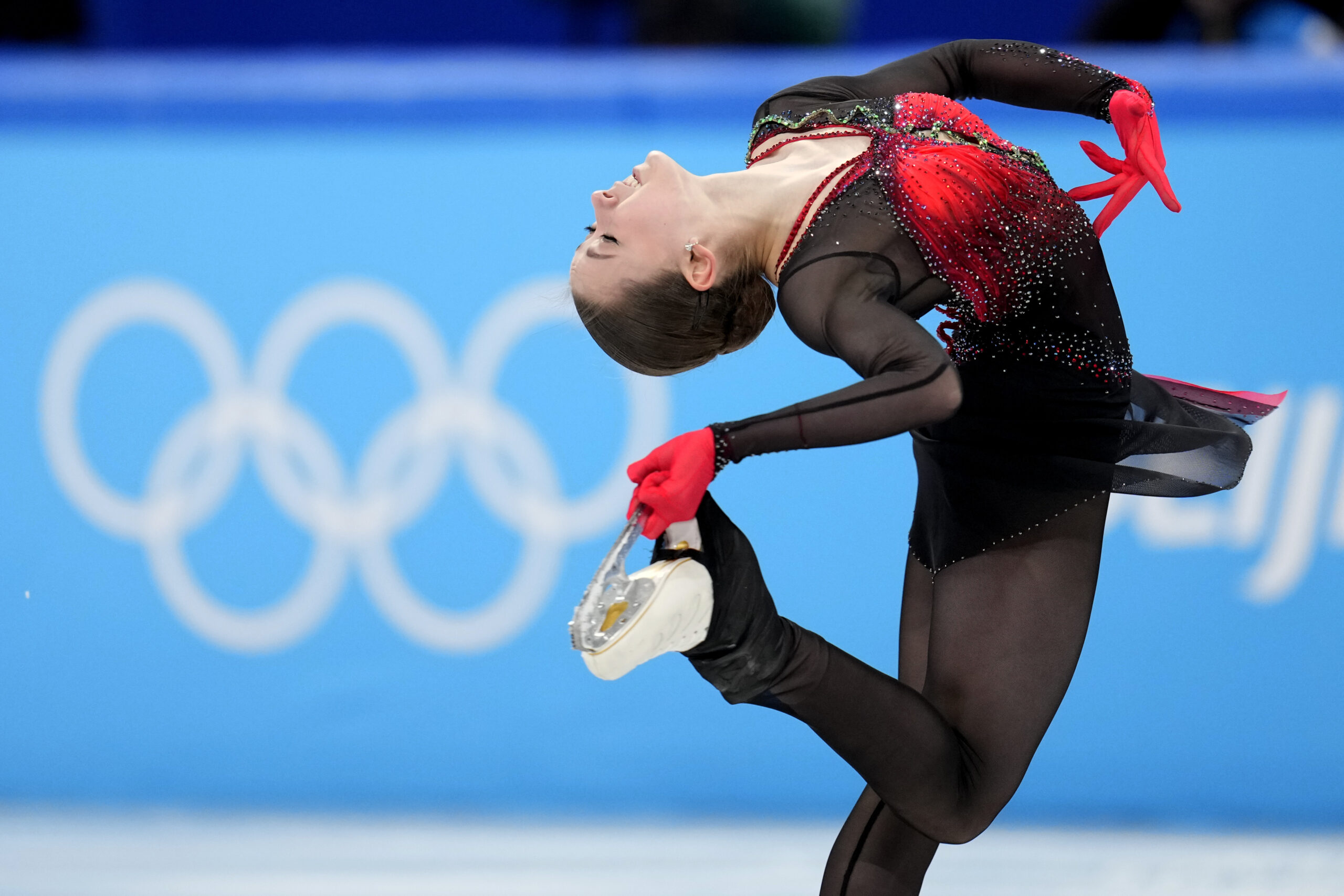 From an operational standpoint, the 2022 Olympic Winter Games in Beijing has seen a marked daily decline in COVID cases — but the operational standpoint when it comes to other, darker, aspects of the Games has come under a harsh spotlight thanks to a repeat offender.
Fifteeen-year-old figure skater Kamila Valieva looked to be one of the breakout stars of the Games when she landed the first quadruple jump by a woman at the Olympics and led the ROC to gold in the team competition. But her star turn turned into a spotlight that includes a positive drug test — recorded on Christmas Day during the Russian nationals — that only came to light in the past week.
And after the Court of Arbitration for Sport ruled overnight that she can continue to participate, and most likely end up with the women's individual gold medal, Valieva's presence will overshadow the rest of the figure skating competition with as much attention paid to off-ice events as on-ice performances.
CAS gave her a favorable decision in part because Valieva was a minor or "protected person" and was subject to different rules than an adult athlete. Athletes under 16 like Valieva typically are not held responsible for taking banned substances.
The CAS panel also cited that she tested clean in Beijing and "serious issues of untimely notification" of her positive test that a drug-testing lab in Sweden reported contained the heart medication trimetazidine, which is banned in international sports. Reasons for the six-week wait for a result from Sweden are unclear, though Russian officials have suggested it was partly because of a surge in COVID-19 cases, which affected staffing at the lab.
"The panel considered that preventing the athlete to compete at the Olympics would cause her irreparable harm in the circumstances," CAS Director General Matthieu Reeb said.
The International Olympic Committee said "in the interest of fairness to all athletes," there will be no medal ceremony if Valieva wins a medal and instead, "organize dignified medal ceremonies once the case of Ms. Valieva has been concluded."
"It is the collective responsibility of the entire Olympic community to protect the integrity of sports and to hold our athletes, coaches and all involved to the highest of standards," USOPC Chief Executive Officer Sarah Hirshland said in a statement. "Athletes have the right to know they are competing on a level playing field. Unfortunately, today that right is being denied. This appears to be another chapter in the systemic and pervasive disregard for clean sports by Russia.
"We know this case is not yet closed, and we call on everyone in the Olympic Movement to continue to fight for clean sport on behalf of athletes around the world."
Russia's anti-doping agency, known as RUSADA, gave Valieva a provisional suspension for the drug tests then lifted it a day later. That decision was appealed by the International Olympic Committee, the World Anti-Doping Agency and International Skating Union, leading to the overnight CAS ruling.
Operationally, why six weeks lapsed before Valieva's positive test came back has led to questions that the IOC has continually dodged. That she is from Russia reminds anyone with knowledge of the Olympics about its continual issues with flouting anti-doping rules. Doping in Russian sport has been a major theme for a sixth straight Olympic Games, including the past three winter editions at Sochi, Russia; Pyeongchang, South Korea; and now Beijing.
Russia is not competing at the Olympics in name only. Athletes are competing under the acronym ROC, for Russian Olympic Committee, because of a state-sponsored doping operation dating to the 2014 Winter Games, which Russia hosted. Further exposing the 'severity' of the IOC's ban of Russia is that as its athletes are competing in the Games, Vladimir Putin was at Opening Ceremony, waving from a luxury box to athletes.
The team competition gold medal, and any medal she wins in the individual competition, could still be taken from Valieva as part of a longer-term investigation — ensuring that this story will only continue to linger in the months ahead.