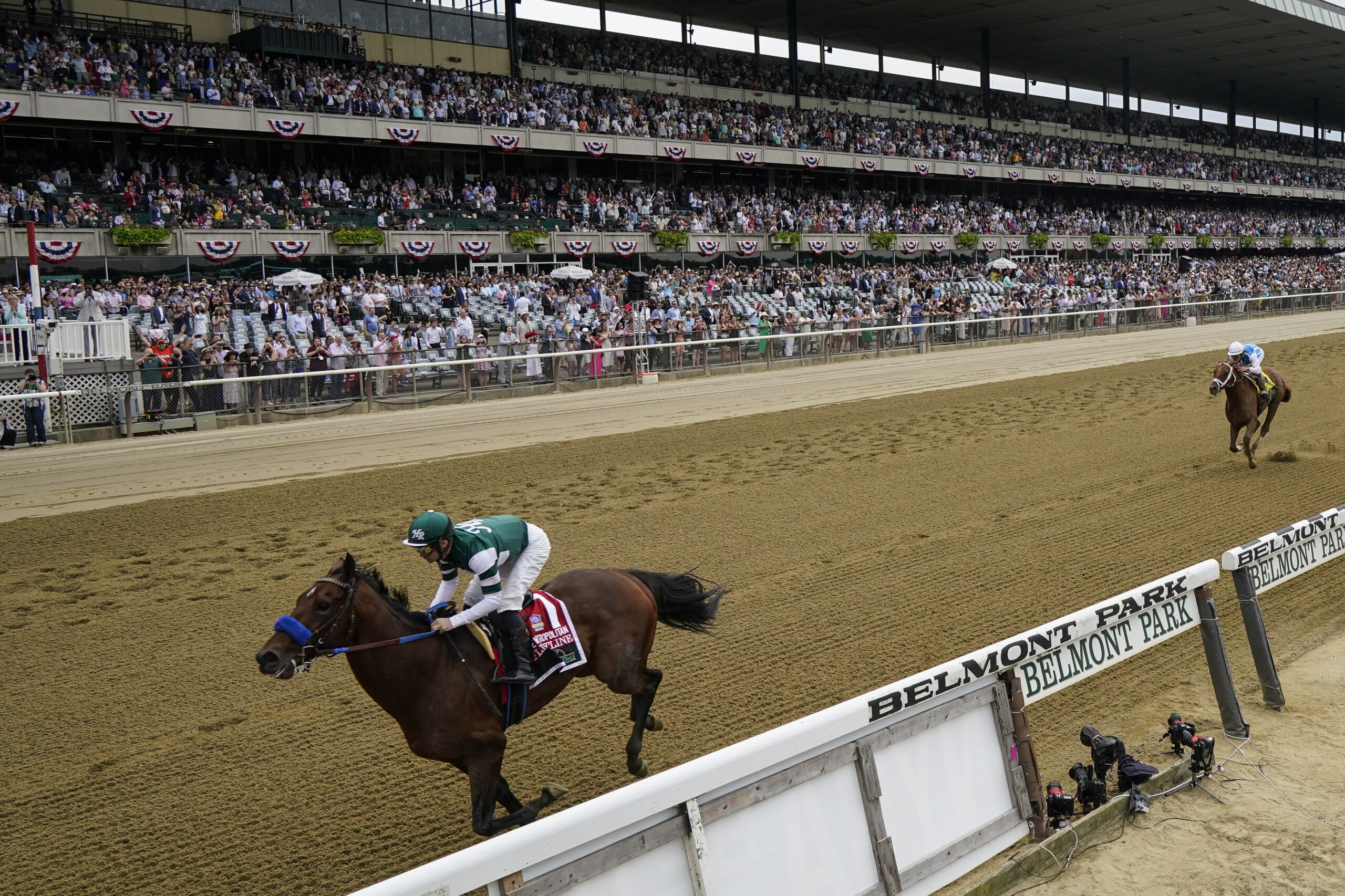 The New York Racing Association has gained approval from the New York State Senate to utilize a $455 million loan to build new thoroughbred racing facilities at Belmont Park, the home of the Belmont Stakes, the final jewel of horse racing's Triple Crown.
The centerpiece of the re-imagined Belmont Park — which was last renovated in 1968 — will be a new building that will replace the existing grandstand and clubhouse. NYRA will replace the existing 1.25 million square foot structure with a roughly 275,000 square foot facility featuring modern amenities and hospitality offerings.
"The transformation of Belmont Park will secure the future of thoroughbred racing in New York State, create thousands of good jobs and drive tourism to Long Island and the region for decades to come," said NYRA President and Chief Executive Officer David O'Rourke. "We thank Gov. Hochul and our legislative leaders for recognizing the importance of this project to the countless New York families and small businesses reliant on a strong horse racing economy."
Upon completion of the project, additional racing and non-racing activities at the new Belmont Park are expected to generate $155 million in annual economic output, support 740 full-time jobs and produce $10 million in new state and local tax revenue per year.
Additionally, the renovation will secure the return of the Breeders' Cup to New York. The race last appeared at Belmont Park in 2005, but said it would add Belmont to the future rotation if renovations were completed.
The new Belmont grandstand will increase the amount of parkland available to fans throughout the year by expanding the current backyard. Vehicular and pedestrian tunnels will soon allow access to the 45-acre Belmont infield for the first time.