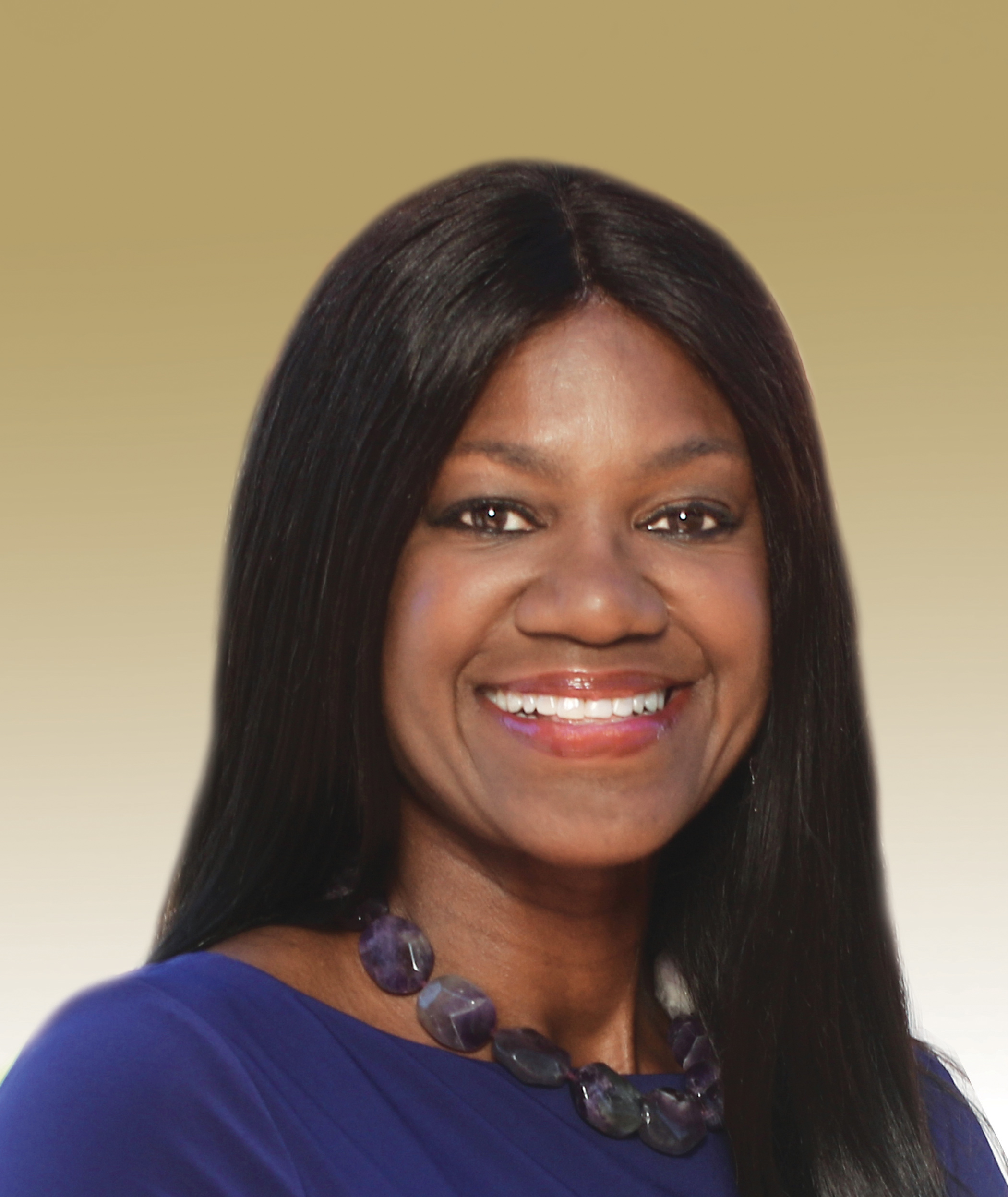 The Olympic champion is the CEO of Laureus Sport for Good Foundation USA, a group aimed at using the power of sports to help change the lives of children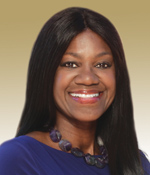 At the 1984 Olympic Summer Games, Benita Fitzgerald Mosley became the first African-American woman and second American ever to win a gold medal in the 110-meter hurdles. But she never stopped succeeding. After working for Special Olympics and the 1996 Atlanta Olympics organizing committee, she spent eight years as president and CEO of Women in Cable Telecommunications. From there, she became chief of sport performance for USA Track & Field, helping the team to win 29 medals at the 2012 Games, and served as chief of organizational excellence for the U.S. Olympic Committee. In 2016, she was named CEO of Laureus USA, a foundation that is part of a global effort to transform the lives of youth through sports. In this interview, Fitzgerald Mosley discusses Laureus' mission, barriers between kids and sports, and what winning gold meant to her.

Laureus USA has had an ambitious goal to use sports as a tool for social change. What are some of the most effective ways to do that?
It is an ambitious goal. We refined our mission a little bit when I got here less than a year ago. Our mission now is to change the lives of youth and strengthen communities through the power of sport. It's somewhat of a bifurcated mission but we also feel like if you're developing youth as they matriculate through school and go on to be employed in their community that sport in and of itself can bring communities together. Here in the United States, we have programs in 58 cities but we're also funding the training of 1,500 coaches in sport programs around the country and we have really helped develop and advance sport for kids. I use an example of a program called Elevate in New Orleans. They serve 50 kids or so but we were able to help them grow—grow their staff, raise more money, be more intentional about the programs they are doing. They have a 100 percent graduation rate. We have a huge vision for how we think sport can help change the world, but we're doing it one program at a time, one kid at a time, placing one coach at a time because we know over time we can have significant impact.
What cities have you been focusing your biggest effort on?
First, New Orleans and now, Atlanta. This decision happened before I even started at Laureus. They had started working in New Orleans really in full force beginning in 2015. We built a coalition of organizations and funded six of them directly with pretty large grants over three years. We'll plan on re-upping those grants up to six years. Now we have 25 in the coalition. We have shared goals, shared measurements and have really helped them increase their capacity. We've now grown their impact from 10,000 kids to 29,000 kids in under two years. Normally it's a competitive environment particularly among the small, more fledgling organizations. They're all trying to grab from the same resources. They realized if they could work together and increase the total pie, they could increase the number of kids they're serving and share resources that can help one another out so everyone benefits. We're going to take what we're doing in New Orleans and adapt it to the needs in Atlanta. We plan soon to announce RFPs to organizations to start the process all over again there. We plan on taking this initiative across the country. We feel it's a model that can scale smaller or larger depending on the resources available.
Do you know what cities you might approach or are you looking for cities to approach you?
It's both. We have a collaborative that we put together in New York City with Adelphi University. We have 50 or 60 organizations that are now meeting on a quarterly basis for professional development. We get speakers, we do mixers and that kind of thing. We know there are plenty of organizations there already that can use the opportunity to come together. But if there is a city out there that is looking to use sport to address some of the issues—health and wellness, education or community—within their city, we'd love to talk with them. We're talking about expanding our Sport for Good chapters in cities around the country. We'd love to entertain some conversations about which cities those might be.
What are the main barriers that prevent kids from getting involved in sports? Is it more a financial issue or a lack of available programs?
It's a little bit of everything. I was having a conversation with a young man at the University of Tennessee a couple of days ago. He's about 10 years older than my daughter. And we were talking about the fact that between his age at 23 and my daughter at 13, somehow kids stopped playing outside. If my daughter gets physical activity it's in the context of school and PE class or some organized sport. We have the resources, but the only way to get her active is to do some sort of formal program. I think it's worse for kids in the inner cities or areas where there may be crime or it may not be safe to play outside. Secondly, if we're going to pay to play, then it's so expensive. Some of the programs my daughter wants to be involved with in volleyball and now track are really cost prohibitive for a lot of families. So the nice thing about what we're trying to do, and what these programs do that we fund, is that the cost is much, much lower—if there is a cost to the kids at all. And it's paired with programs that are helping them off the playing field as well. It's a tutoring program, it's a mentoring program, it's a program that's really going to help them develop socially and emotionally. And we're able to measure the progress. 
Laureus is a global organization. Are the issues in the United States different than the rest of the world?
I would say they vary. In the U.S., we have some cities where the level of violence and kids not going to school and not graduating and not finding employment are probably as bad as any city in the world. But I think it looks different on the outside. We have programs in the Middle East we fund that are dealing with whole communities, religions, countries that are at war with each other. And kids are literally caught in the cross-hairs. I think that in other countries the issues are in many cases more dire and more relative to their actual existence and safety and security and education.
What was your introduction to organized sports?
I had two parents who were educators and they were amazing. They didn't have any access to organized sports, but they wanted us to play music and participate in extracurricular activities. I started playing softball at first but I was horrible—so horrible that the coach said later when I was there to get an award after I had won my gold medal, "Yeah, when I saw her play when she was 7 or 8 years old, I never would have thought she'd become a world-class athlete." I clearly hadn't found my thing. [Laughs.] I think it also speaks to the development of skills. Just putting someone on a softball field without teaching them how to throw the ball and hit, it's kind of hard. I tried gymnastics because I watched Olga Korbut compete in the Olympics and was inspired to be a gymnast. I'm 5'10" now and I was well on my way by the time I started gymnastics, so that didn't work out all that well. But the gymnastics coach was the track coach at my middle school. She said, "Benita, I've seen you run in PE class. You're faster than all the boys. You need to come out for my track team." She didn't take me off the gymnastics team but she definitely redirected my energy to something she thought I'd be better at. That's what teachers are supposed to be for, on the lookout for kids' talent and encourage that talent. And she certainly did that for me.
You mentioned being inspired by Olga Korbut. What role can the Olympic Games play in what you're trying to accomplish at Laureus?
We had a great conversation with the head of public affairs for the IOC, Philip French, in November. I'm on the IOC Women in Sports Commission. I brought Andy Griffiths, who runs our global foundation, with me and we had an hour-long meeting. We left the meeting, all of us, thinking it's not a matter of if we're going to work together, it's just a matter of how. Laureus globally and the IOC globally have very aligned missions. We could help activate on the grass-roots level where the IOC could stay higher and keep inspiring the world through sport. Laureus can bring the kids along who are inspired by that to participate. There's certainly some synergy there.
You won your gold medal at the 1984 Olympic Summer Games in Los Angeles. What do you think about the city's bid to host the 2024 Games?
I'm so excited. I get updates every day or every other day from somebody. I just can't wait until [the decision in] September. They are so deserving. It's the best bid ever—ever. They should get it. You never know what's going to sway the decision, but it for sure won't be that they're not prepared.
How did winning that gold medal change your life?
Everything would have been different. Winning the gold medal gave me a platform of my own. My high school coach recently said to me that she had been frustrated at the time by the lack of commercial success that I was able to glean from winning a gold medal. I think she saw some of my teammates and others really benefit financially and gain in popularity and she said, "Why isn't that happening for my girl?" [Laughs.] But she said she felt my career and my life have been enhanced far more and for far longer than many others because of the career path I chose. Certainly the gold medal helps to open the door and then your hard work benefits as well. She was just reflecting on the fact there are more ways to benefit from that than just being on a Wheaties box. Not to say there's anything wrong with that—I certainly wouldn't have turned it down if the opportunity presented itself. [Laughs.] But I feel blessed with every job I ever had. Every single day of my life I thank God for the opportunity to participate in sports, what it did for my self confidence, what it did for opening doors educationally for me and to give me a platform to build a career.