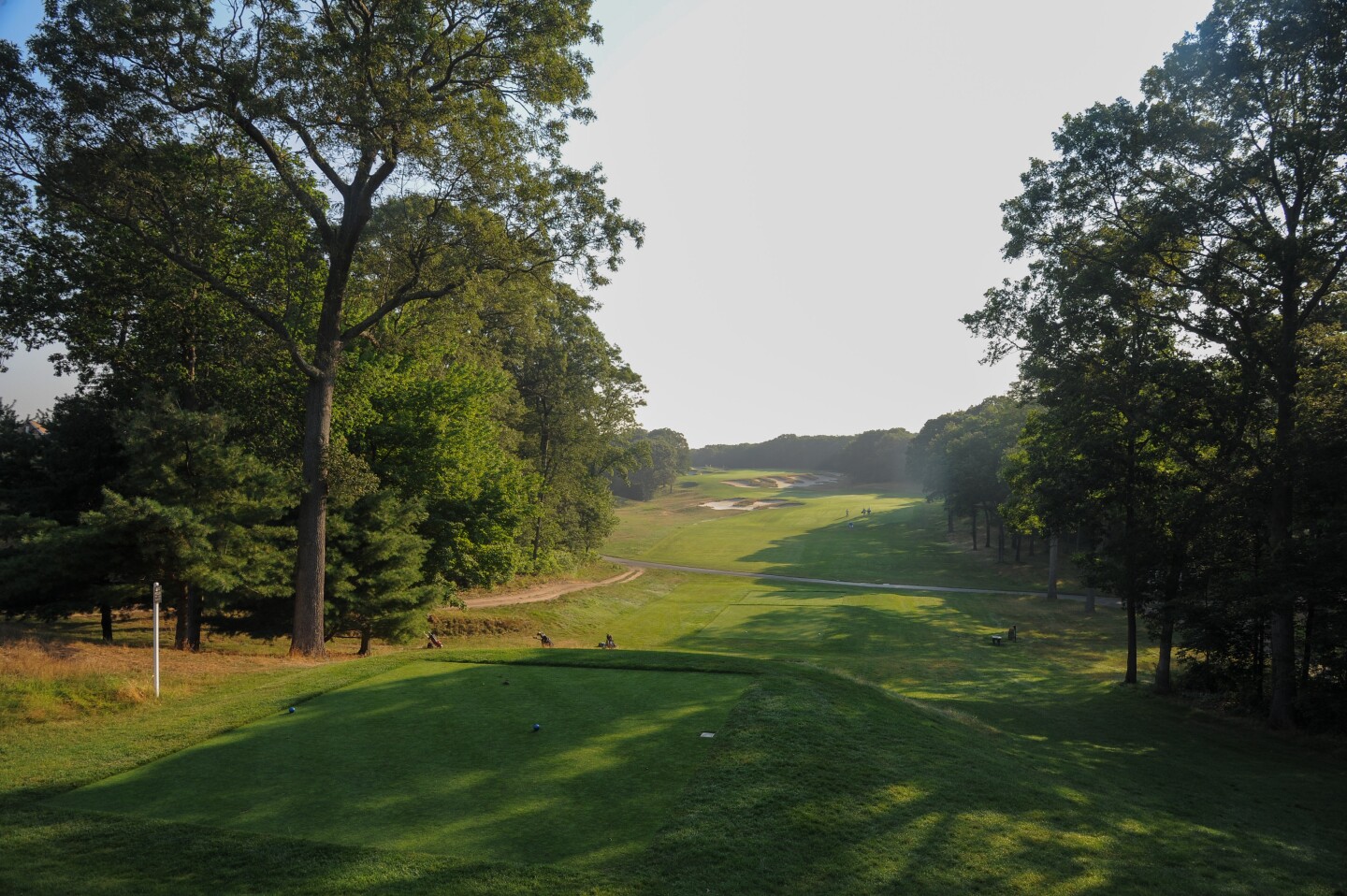 The American Junior Golf Association's Polo Golf Junior Classic will be held June 27–July 1 at the historic Bethpage State Park on the Black Course in New York.
The 43rd Polo Golf Junior Classic is the only true match play format event on the AJGA schedule. All but two years of the 43-year history have been match play with the top 32 boys and top 32 girls competing over four days in a round robin match play tournament styled after the PGA Tour's World Golf Championships-Dell Technologies Match Play.
"We are so excited to bring the longstanding Polo Golf Junior Classic to Bethpage Black," said AJGA Executive Director Stephen Hamblin. "The partnership we have with Polo Ralph Lauren combined with the rich history of Bethpage Black is going to be a special treat for the field in 2022 and we cannot wait to help promote junior golf at such a historic venue as Bethpage State Park."
Some noteworthy past champions of the Polo Golf Junior Classic include Tiger Woods, Trevor Immelman, Stewart Cink, Vicki Goetze-Ackerman, Grace Park, Paula Creamer, Morgan Pressel and Heather Farr. Last year's champion, Nicholas Dunlap of Huntsville, Alabama, went on from the Polo Golf Junior Classic to win the 73rd U.S. Junior Amateur and earn Rolex Junior Player of the Year honors for 2021.
The Polo Golf Junior Classic has occurred annually since 1978 with a variety of host venues over its tenure. The 2022 event marks the first time the event is being played on a public course. The Black Course is rich in tradition having hosted three major championships, two FedEx Cup playoff events and the upcoming 2025 Ryder Cup.
The course hosted its first U.S. Open in 2002 with Woods winning his second U.S. Open title. The Black Course again hosted the U.S. Open in 2009 where AJGA alumni Lucas Glover took home the title. AJGA alumni Brooks Koepka won the 2019 PGA Championship when the course hosted its first major in 10 years. All proceeds from the 2022 Polo Golf Junior Classic will benefit the Natural Heritage Trust, which for over 50 years has worked to preserve New York's public lands and enhance programs at state parks and historic sites.
"Bethpage State Park is proud to host the 43rd edition of the Polo Golf Junior Classic at the legendary Bethpage Black, a jewel in our state park system," New York State Parks Commissioner Erik Kulleseid said. "We are excited to showcase these talented young golfers here at our exceptional public golf course and expect that the display of their skills on one of the nation's most difficult courses will inspire more youth to discover the thrill of golf."