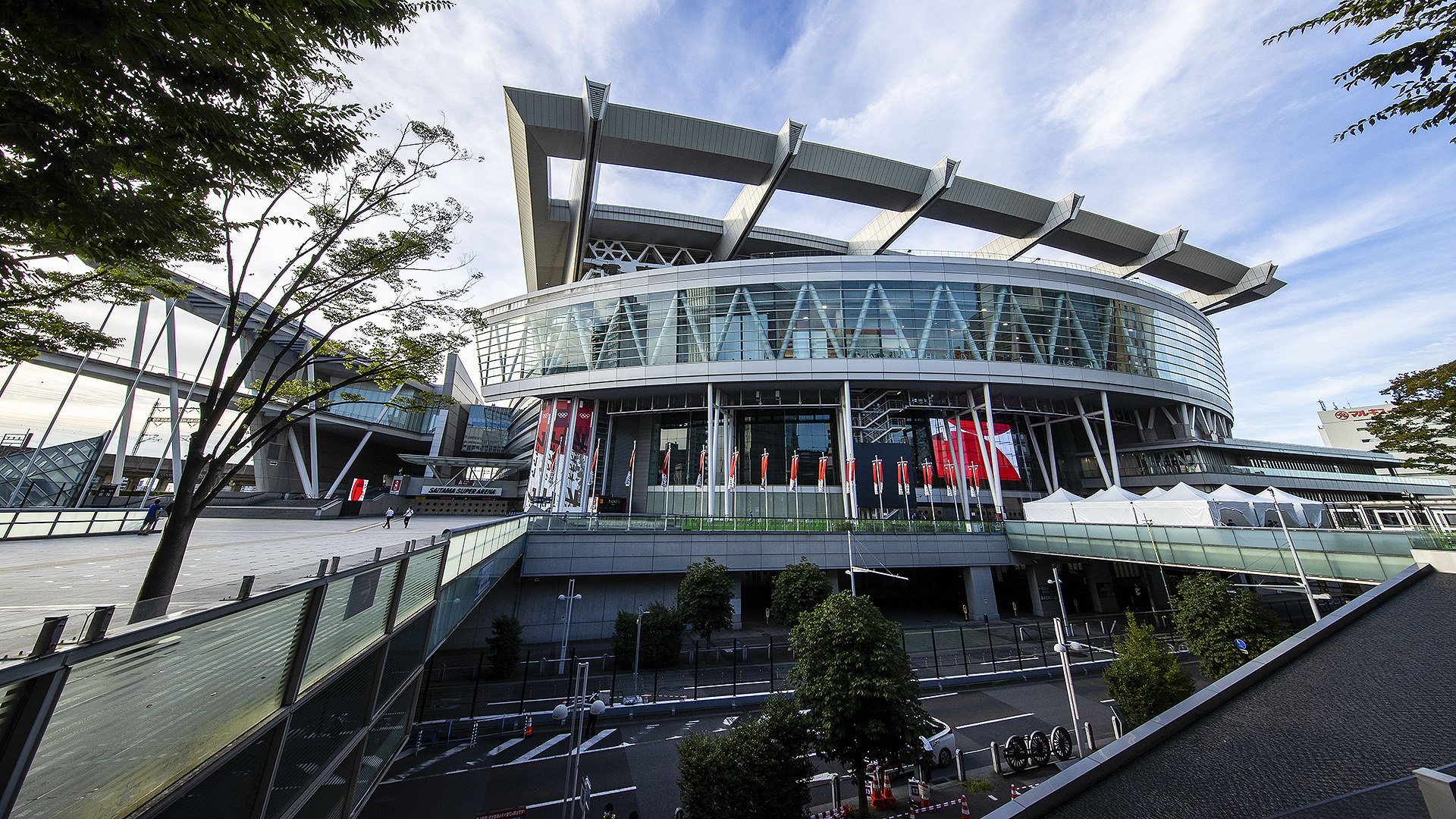 The Golden State Warriors and Washington Wizards will play two preseason games in Tokyo ahead of the 2022–2023 NBA season, the league has announced. The NBA Japan Games 2022 Presented by Rakuten will take place September 30 and October 2 at Saitama Super Arena.
The games will be the league's 15th and 16th in the country. The NBA's presence in Japan dates more than 30 years as games and programming have aired in Japan since the 1988–1989 season. Between 1990 and 2003, the NBA staged 12 regular-season games in Japan in Saitama City, Tokyo and Yokohama starting with the Phoenix Suns and the Utah Jazz in Tokyo on November 2, 1990, the first regular-season game played outside of North America by a U.S. sports league.
The NBA last played games in Japan in 2019, when Rakuten and the NBA partnered to bring the Houston Rockets and Toronto Raptors to the country for two preseason games. The Warriors and Wizards will both be making their first visits to Japan.
"We are extremely appreciative that the NBA has selected the Warriors and the Wizards, two franchises with illustrious histories in our league, to tip off the 2022 NBA preseason in Japan, home of some of the most incredibly passionate NBA fans in the world," Warriors Chief Executive Officer and co-Executive Chairman Joe Lacob said. "This unique bond with both our partners and our fans will continue to strengthen during the Japan Games and we couldn't be more excited and honored to experience the incredible Japanese culture as a group."
The six-time NBA champion Warriors currently feature two-time NBA MVP Stephen Curry and five-time All-Star Klay Thompson. Rakuten is also an official partner of the Golden State Warriors, a relationship that began in 2017 when the Warriors welcomed Rakuten as the team's first jersey partner. The Wizards currently feature three-time All-Star Bradley Beal, 2018 All-Star Kristaps Porziņģis and 2020 All-Rookie Second Team member Rui Hachimura, who in 2019 became the first Japanese player in league history to be selected in the first round of the NBA Draft.
"We are so honored to represent the NBA and the wonderful game of basketball in front of an audience of Japanese fans," Monumental Sports & Entertainment Founder and Chief Executive Officer Ted Leonis said. "We are particularly excited to watch Rui Hachimura play in front of his fellow Japanese citizens.  We were proud to welcome him into the DC Family nearly three years ago as a dynamic young talent and have only seen his growth as a player since. And our fans across our home market in Washington D.C. have a special connection to the Japanese people – marked by our annual celebration of the gift of cherry trees given to our city by the Mayor of Tokyo over 100 years ago."