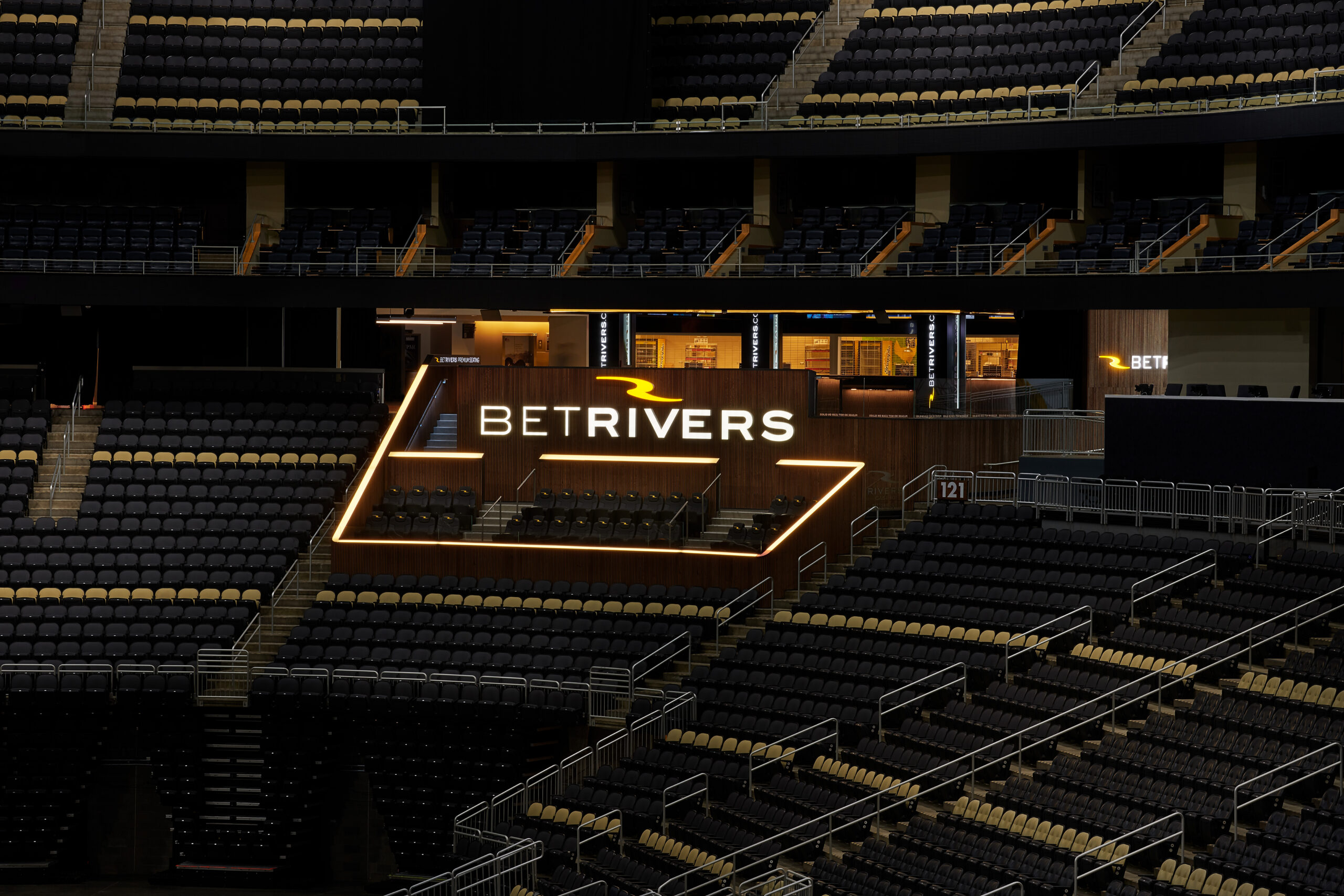 Throughout the country, betting lounges have become an increasingly visible space at sports venues with one of the newest being the BetRivers Lounge at PPG Paints Arena in Pittsburgh.
The new space features two rows of ticketed bowl seats and a lounge area with club chairs where fans can watch the game while betting via the BetRivers Pennsylvania app on their mobile device. The space also offers a bar top, hi-def video screens and streaming odds boards. There were over 23 rows of seats taken out to create the lounge experience given that the betting area had to be built into an existing space.
"Designing for an existing space is always a challenge," Dwayne MacEwen, principal and creative director of DMAC Architecture, which designed the lounge. "At PPG Paints Arena, there were existing structural conditions, but the design prioritized best sightlines in relation to the structure to contribute directly to the fan-centric experience. … Putting premium seating inside of the bowl was a design-driven decision, as its success makes it clear it was a risk worth taking."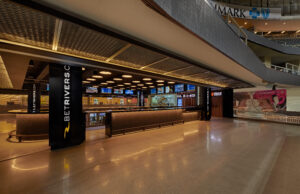 The design process started with DMAC developing a concept in 3D to produce renderings for review. The plan was for construction to start once the Penguins' 2019–2020 season was over but because of the pandemic, construction was paused before its eventual recent unveiling.
"The advantage of these kinds of strategic partnerships is venues like the BetRivers lounge work well if they are well-positioned in the arena," MacEwen said. "There would be less of an advantage if the lounge were on the concourse in the nosebleed seats. If the lounge was on the outside of the building, it would be like most, if not all, sportsbooks that are essentially storefront venues. BetRivers at PPG is fully integrated into what's going on in the arena."
While the start of construction for the lounge was delayed because of the pandemic, MacEwen said the original design did not need to be modified because "as the approach for the luxury seating was always to be a curated density which, as it turned out, was where the pandemic took us in terms of safer gathering."