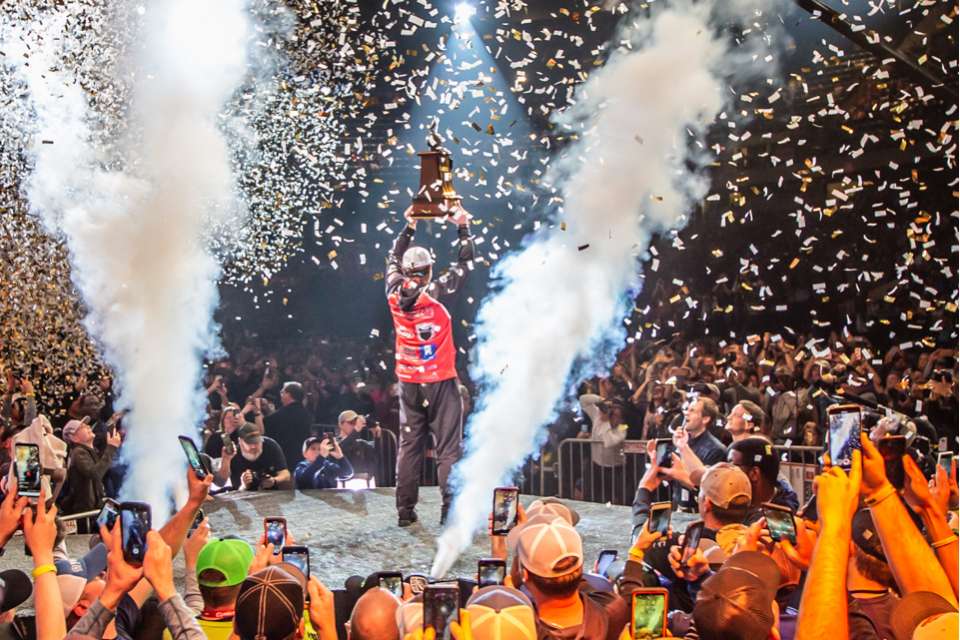 The Academy Sports + Outdoors Bassmaster Classic presented by Huk generated an estimated economic impact of $35.9 million during its March 6–8, 2020, event in Birmingham, Alabama, says the host community.
According to the Greater Birmingham Convention & Visitors Bureau, the event provided a direct economic impact of $20.8 million and an indirect boost in business sales of $15.1 million. At least 12 new products were launched during the event's expo, which is recognized as fishing's biggest consumer show, and companies from major international brands to local retailers reported large crowds and brisk sales.
"We are thrilled that the Bassmaster Classic created such a positive impact for the Birmingham region," said John Oros, president and CEO of the Greater Birmingham Convention & Visitors Bureau. "This event is the Super Bowl of professional bass fishing and it attracts the greatest anglers in the world. The tournament reinforces the fact that the Birmingham area is a great professional and amateur sports destination."
The total attendance of 122,814 was recorded at a variety of activities across Alabama, including the Bassmaster Classic Outdoors Expo and Bassmaster Classic Kickoff Party benefiting Children's of Alabama in Birmingham and the inaugural Huk Bassmaster B.A.S.S. Nation Kayak Series powered by TourneyX presented by Abu Garcia on Logan Martin Lake in Pell City.
"We were thrilled with the attendance for the Classic," said Katy Norton, president of the Marshall County Convention & Visitors Bureau. "We felt honored to be chosen as the fishery for the 50th edition of this iconic event and were amazed at how many out-of-state guests joined us each day for takeoff. We expect our hotel lodging revenue will reflect the increase in overnight guests during the three days of the tournament."
In addition to coverage in B.A.S.S.-owned media and five hours of programming on ESPN2, the event attracted more than 265 media from across the United States and beyond.
"It meant so much to us to host the 50th Classic here in our home state of Alabama," said B.A.S.S. CEO Bruce Akin. "We are thrilled that the numbers are exceeding expectations and proving once more that the Classic is the premier event in sportfishing."