The Boise (Idaho) Convention and Visitors Bureau has announced several staff changes, including the retirement of Terry Kopp as director of sales after nearly 40 years promoting the city. In addition to announcing Kopp's departure, the bureau has promoted Andrew Heidt to director of sales and named Brandon Fudge as the new sports sales manager.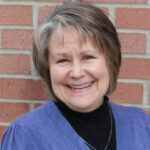 Kopp joined the Boise CVB when the organization began in April 1982, a time when the bureau's only piece of promotional material was a single brochure. "We hit the ground running and we never backed down from a challenge," Kopp said. "We joined associations, built relationships and that first year we booked the 1985 National Governor's Conference. That victory was the first of many noteworthy conventions we were able to bring to the city of Boise."
Kopp and her team were also responsible for helping to bring the 2009 Special Olympics World Winter Games to the city.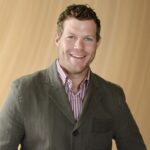 "Terry has been on the team through transitions of leadership, fluctuations in funding, construction and changing amenities. But she never once missed the chance to be an advocate for her home," said Carrie Westergard, executive director of the Boise CVB. "She will be missed, but she leaves a legacy in this office that will continue as we celebrate Boise for years to come."
Heidt will take over the role after joining the bureau in April 2018 as sales manager. In that role, he was responsible for bringing meeting, convention and reunion business to the Boise area. "We are so fortunate to have Andrew's talent, drive, passion, relationship-oriented and community-minded nature leading our sales efforts into the future," said Westergard.
In addition, the Boise CVB has hired Fudge to the sales team, where he will serve as sports sale manager. Fudge will be responsible for researching, developing and bidding on the use of Boise venues for new sporting, special events and other meeting/convention business in the Boise area.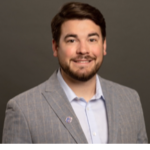 Fudge joined the Boise CVB staff full time in June.
"Boise has been the host of large-scale sporting events over the past few years that have had a substantial economic impact on our community," said Westergard. "It takes a dedicated, thoughtful person who understands both the sports and tourism industries to secure future events for our city. The CVB team is thrilled to welcome Brandon to the team so he can help us achieve that."
Fudge is a Boise State University graduate who has worked with the University of Wyoming Athletic Department as a development officer and at Boise State Athletics as assistant director of development and community outreach coordinator.