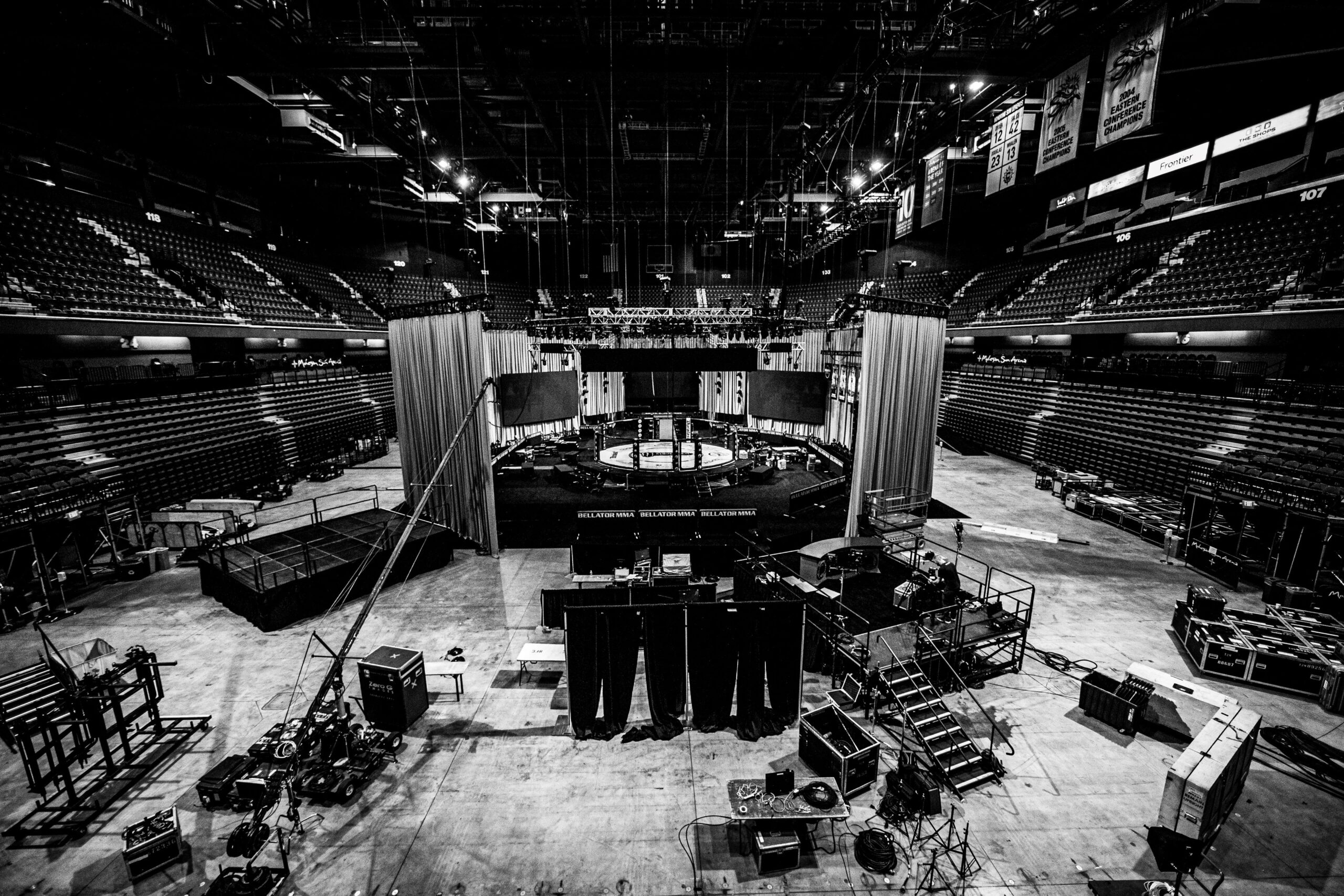 Mohegan Sun, a Connecticut resort destination, has announced a residency with Showtime Sports, Premier Boxing Championships and Bellator MMA for a series of nationally televised boxing and mixed martial arts events without fans in attendance.
In preparation for the events, which began with an August 1 boxing match, Mohegan Sun made proactive and strategic improvements to its venues to operate during the pandemic. Those measures included enhancements to secure the venue as a functional international remote broadcast center until spectators are allowed back in the facility.
"We are extremely pleased and excited to join forces with these major sports brands, Showtime Sports, Premier Boxing Champions and Bellator MMA," said Tom Cantone, president of sports and entertainment for Mohegan Gaming & Entertainment. "Our world-class venue, along with our accommodating resort facilities on-site, allows us to create a safe environment as a broadcast center and adhere to today's sports protocols."
Mohegan Sun began a phased reopening this summer and has since developed protocols to ensure proper social distancing for groups on the site. It expects to keep those protocols in place through the live broadcast events that continue through December.
"Tom Cantone and his team at Mohegan Sun have been excellent partners and the venue has suited our unique needs to deliver both boxing and MMA," said Stephen Espinoza, president of Showtime Sports. "In order to safely broadcast these events, we have a wide range of logistics to consider. Mohegan Sun has provided everything we could need in terms of safety, continuity and convenience. We're proud to work with them as we deliver our first live sports telecasts since March."
Premier Boxing Champions held its first event August 1 and has since held an event on August 15, both broadcast on Showtime. A September 19 match will be held for Showtime PPV. Bellator MMA staged events on August 7 and August 21, with plans to broadcast another match on September 11.