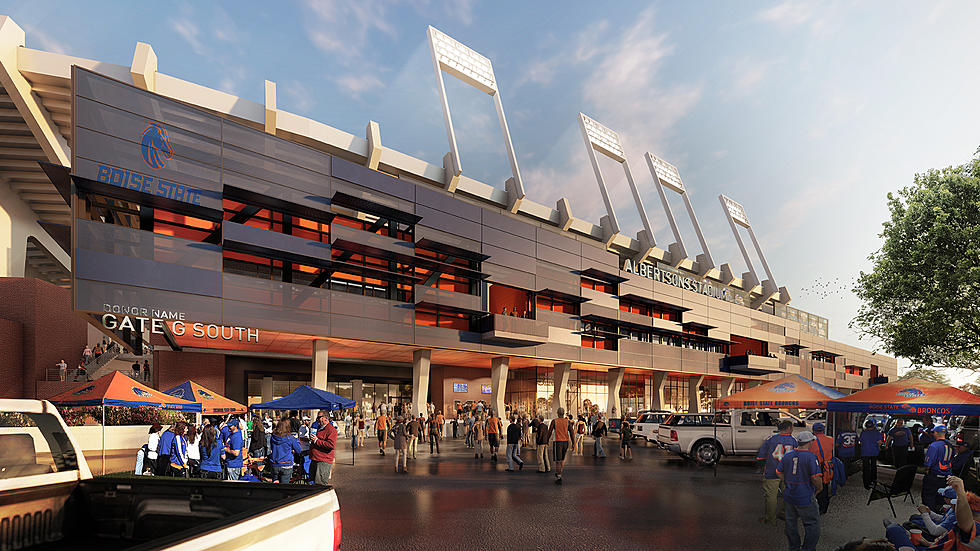 The stadium famous for its blue turf will have expanded seating with new amenities and premium seating as Albertsons Stadium will be expanded at Boise State University, the school has announced.
The project will allow for two options of seating for fans, with premium seating on the lower bowl of the stadium's east side with 300 club seats and 36 loge boxes added, along with an indoor club space with food and beverage options. There will also be lower bowl seating changed with season-ticket holders on the east side closer to the field in the reconfigured lower bowl.
Those displaced will have priority in the reconfigured seating based on their priority rank and other season ticket holders will be able to select new seats during the normal upgrade process. Current season ticket holders also can add their name to a wait list for premium seating options.
"The time has come to modernize the east side of Albertsons Stadium," Boise State said in a release. "Boise State Athletics has also outgrown its student-athlete academic space and this project offers the opportunity to address both needs."
Along with the seating changes, there will be an exterior facelift, expanded concourse and new academic center.
The timeline and cost for the project has not been released. Boise State says "the project will be funded with a combination of private fundraising and money associated with new premium seating options."