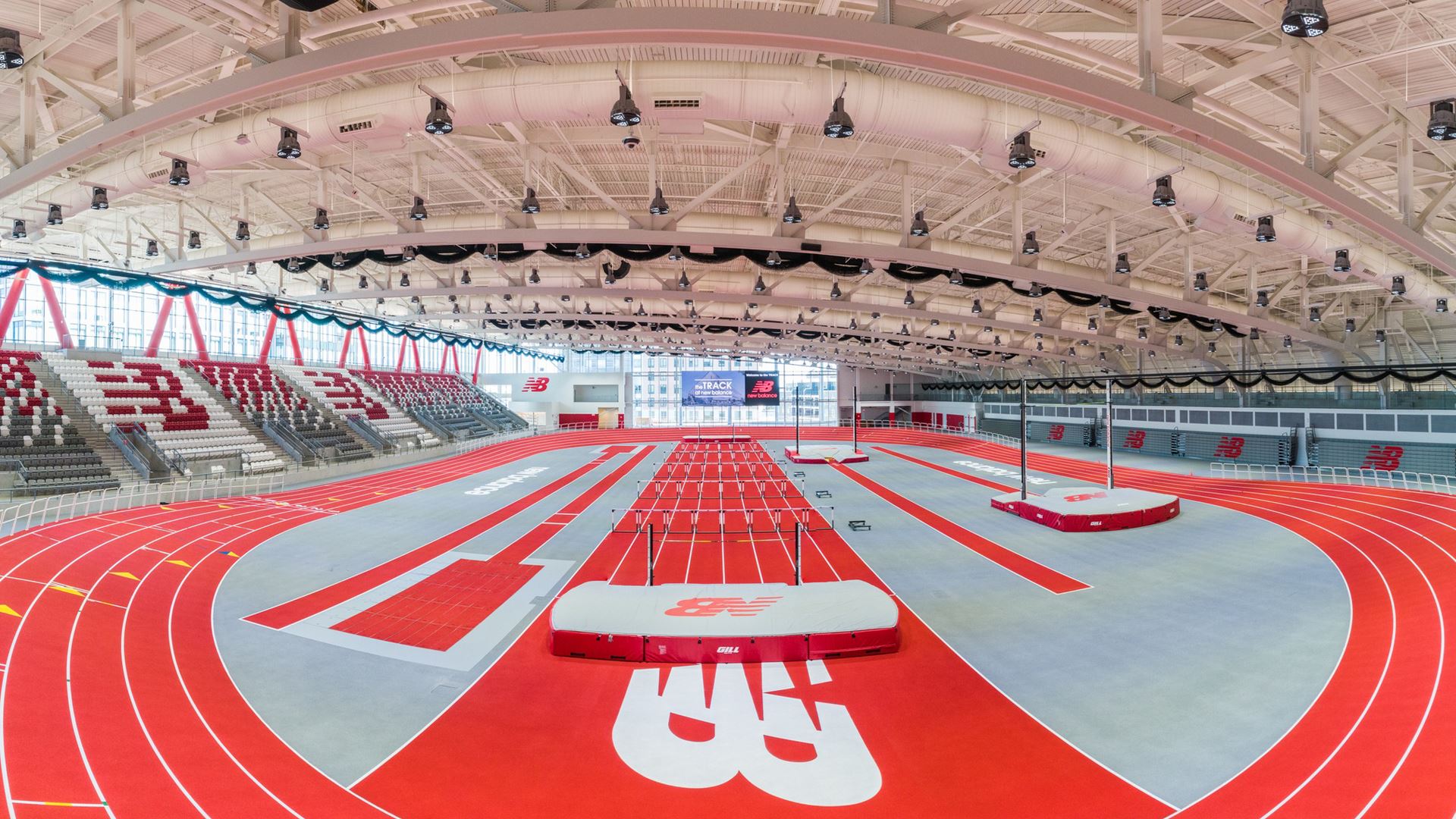 The NCAA Division I Men's and Women's Indoor Track and Field Championships in 2024 will be held at the TRACK at new balance at Boston Landing in Brighton, Massachusetts, in partnership with New Balance, Boston College and UMass Lowell.
The event will bring 400 of the best track-and-field student-athletes to Boston for the two-day competition, marking the first time these championships have been held in the Northeast since the NCAA's inception in 1965.
"We are thrilled to be able to bring the NCAA Indoor Track & Field Championships to Massachusetts and host for the first time as a university," said UMass Lowell Director of Athletics Peter Casey. "Earning this bid would not have been be possible without our partners at New Balance and the incredible new facility that they are building. We look forward to working closely with them over the next several years to put on a first-class event."
The TRACK at new balance has seating for 5,000 spectators with a 200-meter indoor track. Recently opened, the venue is part of a development that includes the New Balance World Headquarters, a 295-unit luxury residential building, and the Bruins and Celtics practice and training facilities.
"The TRACK will offer a pinnacle sports experience for athletes, and this is exactly the type of iconic event for which it is intended," said Tom Carleo, vice president for running and footwear innovation at New Balance. "Boston and New Balance are synonymous with running so the opportunity to host the best, brightest and fastest college athletes here is an incredible one that is also a natural fit."