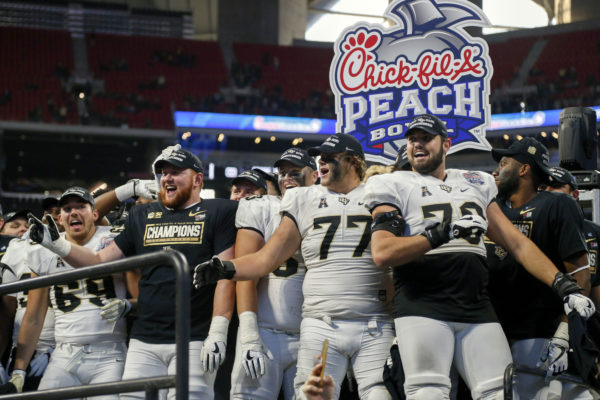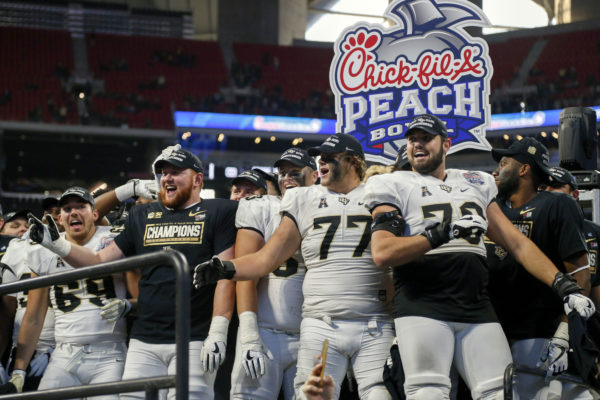 Playing host to signature sports events can be lucrative for cities both in the short and long terms. Consider the case of Atlanta and its relationship with the Peach Bowl, a staple of the college football postseason each year.
Last season marked the 50th anniversary of the bowl game, which was staged on New Year's Day. The game is now one of three annual football events, including two college kickoff games at the start of the season, hosted by Peach Bowl Inc. and sponsored by Chick-fil-A. In the wake of the Peach Bowl's golden anniversary, organizers announced that the cumulative economic impact of the three games since 1999 had eclipsed the $1 billion mark.
"Every two or three years, our games are combining to deliver national championship-caliber impact results to our community," said Percy Vaughn, chairman of Peach Bowl Inc.
Vaughn also noted that while other host venues compete for rare opportunities to stage national title games, the Peach Bowl is a guaranteed annual source of revenue.
Peach Bowl Inc. is the ninth-oldest bowl organization in the country. This year's bowl game, between No. 12 University of Central Florida and No. 7 Auburn, generated an estimated $49 million in impact. The two kickoff games added $62.5 million more, and together the three games generated $9 million in direct tax revenue to the city of Atlanta.
Over the past decade, the Peach Bowl alone has averaged an economic impact of $76.9 million and $4.9 million in direct tax revenue.
The bowl game's latest economic impact study was conducted by Georgia State University under the direction of Bruce Seaman, an associate professor of economics. According to the study, the average out-of-state visitor spent more than $300 per day on an average stay of 2.1 days.
Georgia State surveyed groups of fans at the games as part of the study. The study used a spending multiplier of 1.85 to account for indirect economic effects. Organizers called their model a "defensibly accurate approximation of the direct, indirect and induced economic impacts of sporting events, being sensitive to the many legitimate criticisms that can be made of such studies."
In addition to hosting the Peach Bowl and the two kickoff games, Atlanta hosted the College Football Playoff National Championship in 2018 and has hosted the SEC Championship Game since 1994. According to Gary Stokan, CEO and president of Peach Bowl Inc., those games rank as five of the year's seven largest conventions in the city. "This shows how important of an economic driver major college football games are to our city on an annual basis," he said. 
---
This story is part of a special section on economic impact. More related stories:
Gauging the Impact of Events
Soccer Events Kick in Benefits
Marquee Events Make Their Mark