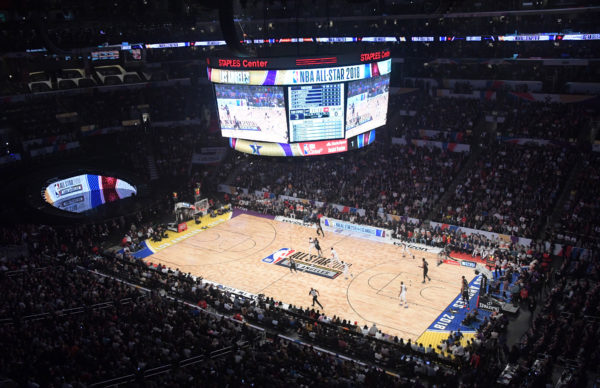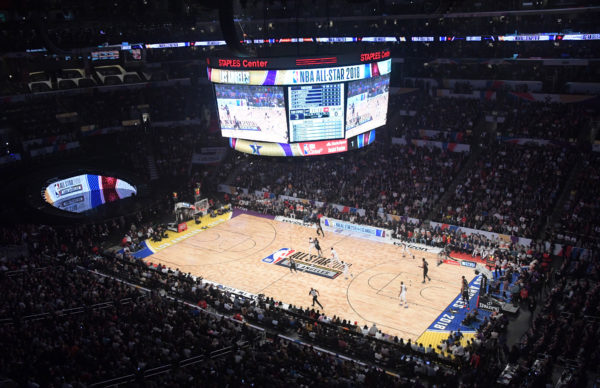 Playing host to marquee professional sports events can bring in marquee numbers in terms of economic impact. That appears to be the case for Los Angeles, which estimated $116 million in increased economic activity from hosting the 2018 NBA All-Star Game in February, according to a report compiled by Micronomics. The number included $90 million in spending associated with increased tourism and $26 million in added spending by local residents and businesses. This represented a $31 million increase from 2011, the last time the city hosted the event.
The estimated economic impact for the game at Staples Center was the second-largest for the All-Star Game in the past seven years, behind only the 2015 game in New York's Madison Square Garden, which garnered a reported $200 million. Report writers attributed New York's outsized number to the cost of living in the city, including higher prices for hotels and meals. However, L.A.'s costs of living boosted its numbers relative to recent All-Star Game hosts such as New Orleans in 2017 ($82.7 million) and Toronto in 2016 ($80 million-$100 million).
While the Super Bowl remains the granddaddy of one-day sports events, with impacts usually in excess of $300 million, all-star games put up respectable numbers as well. Over the past decade the Major League Baseball All-Star Game has averaged about $70 million in impact for host cities, and the NFL Pro Bowl, which moved from Hawaii to Florida in 2017 and 2018, generates between $25 million and $50 million in estimated impact.
One way professional leagues have helped boost host cities is by turning their single-day games into multi-day extravaganzas with a wide array of sponsored ancillary events and fan fests.
The NBA All-Star Game was preceded by events such as the Mountain Dew Kickstart Rising Stars game featuring rookie and second-year players; State Farm All-Star Saturday Night featuring the Taco Bell Skills Challenge, JBL Three-Point Contest and Verizon Slam Dunk contest; the NBA All-Star Celebrity Game; and the NBA G League International Challenge.
The NBA also uses the game as a platform for its social outreach through clinics and forums with underprivileged youth, hospital patients, law enforcement and military. The 11th annual All-Star Day of Service featured current all-stars, former players and celebrities who built a playground and distributed food packages and other donations. The teams also contributed $500,000 in donations to two Los Angeles charities, After School All-Stars and Brotherhood Crusade.
In its report, Micronomics noted that such charitable events also help the host city. "These experiences bring together local neighborhoods and the NBA family to strengthen community spirit, increase constructive dialogue and improve long-term outlook," the report noted. "While we do not attempt to quantify these benefits, it is clear the economic and social impacts of these events are significant and wide-reaching."
---
This story is part of a special section on economic impact. More related stories:
Gauging the Impact of Events
Soccer Events Kick in Benefits
Bowl Games Drive Results