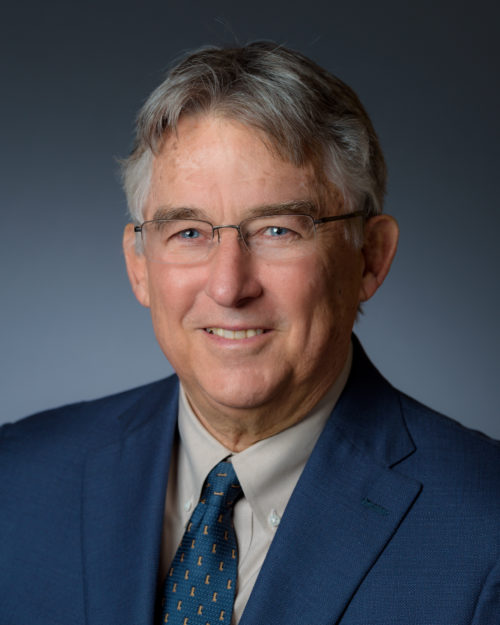 The president of the Triple-A Pacific Coast League has overseen stability and growth in Minor League Baseball
Branch B. Rickey comes from some extraordinary baseball lineage. His father was a lifelong baseball executive and his grandfather of the same name was a legend, signing Jackie Robinson when he was an executive with the Brooklyn Dodgers. Rickey, however, has seen his own remarkable success. After decades in various leadership roles with the Pittsburgh Pirates and Cincinnati Reds, he spent seven years as president of the former Triple-A American Association. Since 1998, he has been president of the Pacific Coast League, the 16-team organization that with the International League makes up today's Triple-A. The Round Rock, Texas-based league—which stretches from Nashville to Tacoma—continues to evolve, last year announcing a team relocation to San Antonio in 2019. In this interview, Rickey discusses the business of the minor leagues, the challenges of weather and the interest in his famous family.
The Pacific Coast League enters San Antonio in 2019, which will be your third largest media market. How important was it for the league to be in a large market?
With the league's office in Round Rock, we sit just up the road from San Antonio. For the seven years we've been here, we're reminded on a regular basis of the significance of San Antonio both as a major Texas city and home of a preeminent NBA team, but also the fact that it has been potentially a wonderful airline partner for our Round Rock franchise. What's so significant in the Pacific Coast League is with our travel, we're really the only league that is irrevocably married to commercial airline transportation. The leagues above us—MLB, the NBA, the NFL, the NHL—all travel by charter. Almost all the other leagues both in baseball and out travel by bus. The frequency with which we travel puts a tremendous emphasis on commercial air transportation. It really is a significant cost factor if we can fly from Point A to Point B and then not have to fly from B to C. If we can travel let's say from Memphis to Sacramento and then drive to Reno and fly back, it saves us one-third of our travel costs on a flight. When you think that San Antonio is a natural travel partner for Round Rock, on one hand it means that we can cut costs. On another, it is a major new premier airport.
So travel expenses play a key role when determining your markets?
I don't mean to minimize the marketplace, San Antonio, itself. But the analysis begins with travel in our league. There's no other minor league that's ever covered three time zones other than the Pacific Coast League. Stretching from Sacramento, Tacoma and Fresno to New Orleans, Memphis and Nashville, this is one of the preeminent issues that jumps in front of us the minute any reorganization or relocation pops up.
Affiliation switches come with the territory for many Minor League teams. How much importance do fans in those Triple-A cities put on their team's MLB affiliate?
It's not hard to find yourself on both sides of that fence. There will be those occasions in which the parent club is right up the road, and historically there has been a fan base for that parent club in the community where a team is. And you will see all kinds of apparel in the ballpark, a mixture of both the home team and the parent team. Of course, we've also seen affiliations change from what would seem to be favored teams. What happens to attendance? It doesn't change. We prefer the perspective that if we're doing the job the right way, then what we're offering the fans is not the chance to come see the players who are soon to join a Major League club nearby, but to come to our ballparks to have a great time—bring the family, bring the kids, there's a lot going on. We're so oriented to addressing fan issues and making the experience positive that we don't see ourselves so much serving the parent affiliate baseball relationship.
Attendance last year in the Pacific Coast League was generally up, as it was across all of Minor League Baseball. What do you account for that?
We first hit the 7 million threshold in 2005 as a total attendance of all 16 teams. We repeated that in 2006 through 2010. In 2011, '12 and '13 we fell below to about 6.7 million. But we resumed the 7 million plateau in 2014 and have continued that since. So, 7 million is that magic number for us. Any time we're above that we feel like we're running on all 16 cylinders. That's true for us right now. We feel like we have an awful lot of things going right for us. One of the things I do as president of the league is visit each of our 16 franchises each season. I can just tell you the pride you feel when you walk into any one of our ballparks. There's a positive energy in our ballparks that goes on from the start of the game to the end of the game. And the element that so energizes me is the number of young people you see in our crowds. That is vibrant. That's what, for me, is so reassuring about the future of our activities. There's something magical that happens with kids attending our games, whether they have mitts on or not, whether they know the names of all the players or not. If they're with their friends, parents or grandparents, there's something magical that goes on.
What are the biggest challenges facing Minor League Baseball?
The No. 1 complaint of our operators is we can't control the weather. [Laughs.]
You don't have plans for that?
We have plenty of plans, and that's what they're so upset about. Every time they put a plan in place something happens to change it. I've heard a lot of adjectives used before the word "rain" and they are uncomplimentary. Rain is our nemesis. We had a team in Portland, Oregon, when I was farm director for the Pittsburgh ball club. It seemed like every time I went to visit, it was raining. And if I tried to catch them on the road in Vancouver, I was guaranteed it was raining. But we always played, and the problem was we always played to diminished crowds.
So rain is as important an issue as filling the seats?
As I travel around, I'm not hearing much about attendance, because we put attendance to bed before the season ever starts. Our seasons are made before Opening Day ever opens. Yes, we have walk-up crowds, and every operator is looking forward to see if they are 500 over walk-up average, or 1,000 or 2,000. But we know whether we're going to have a successful season or not before April ever starts, generally because it depends on your suite sales, season ticket sales, your room nights, all the preseason work you spend from October through February getting ready for it.
Since we're in that crucial offseason role now, how does the 2018 season look at the moment?
I'm extraordinarily encouraged because we have a few things good going on. We have a new ownership that is buying into one of our franchises that should provide some spark there. The Las Vegas ball club has had some extraordinary local cooperation on funding for a new stadium that could take us into an optimal new situation for 2019. Of course, we are looking forward for 2019 in San Antonio. So my spirit, my energy and enthusiasm for the '18 season is impacted by the things that we already have going on for '19. I don't even have my eyes on the '18 season— it's already a check mark on the board. The PCL has about 1 percent to do with what its leader is thinking or planning or controlling and about 99 percent who owns our clubs, what markets they're in, what the character of our stadiums are, what the reputation of the team is, but most especially the people who run our clubs. It's the spirit of cooperation they show among themselves that's the thing I'm proudest of in the PCL. We're competitors with each other for the championship, but we're not business competitors with each other, we're business partners. The strength of our league is promoting each other.
In a rare move, Triple-A will host its All-Star Game and championship in the same city, Columbus, Ohio, this season. What are your thoughts about this approach?
These events take a lot of preparation, planning and effort. And your reputation and standing in your own community is on the line. You don't want your city, team, franchise or staff to be embarrassed. You put way more time into this one event than is financially justifiable. This is a thing you do mostly on pride for your team, your league and your city, and you want to put your best foot forward. For Columbus to say they want to do it not once in 2018 but twice, I think it caused every other league executive in Triple-A baseball to blink and blink again.
This may not be for every city?
I don't think that anyone would ever do it again. But you have to give our partners in Columbus credit. To me it goes to their leadership. This is an exciting thought, but we don't have anyone that's reached out to my office to say we want to do what they're doing because of the amount of work it takes.
In 1972, at the age of 26, you were certified to work as a referee in wrestling at the Munich Olympic Games. What was that experience like?
It's tough to capsulize. When I was joining the Peace Corps to go to Venezuela, I put on my application—as a 21-year-old might do—that I had won four gold medals in wrestling in intramurals. I had been a good high school wrestler. When I went to college, I played soccer and was trying to play baseball, and I didn't have time to be a three-sport athlete, so I gave up wrestling and went into intramurals. Here I am with a four-year background in high school wrestling and I'm wrestling guys who had never been on the mat before, so it was no great accomplishment to win four medals. But when I got to Venezuela, the president of the federation there announced that he had caused a four-time gold medalist to come to Venezuela to teach wrestling. I was profoundly in over my head. I had never seen an international-style wrestling match in my life. But while I was there, I did everything I could to help the Venezuelan wrestling program and I was the president of their national championships on two occasions.
When I left Venezuela, they held a clinic in the United States to certify new referees. I attended and I qualified. And in a short period of years I rose up through the levels of international refereeing and qualified to be an Olympic referee. What no one told me was the United States was only allowed to send two wrestling referees to each Olympic Games and there were about 72 guys who ranked higher than I did. It was going to be sometime in the year 2074 until I was going to get a chance to display my newfound expertise and referee at an Olympic Games. So I wrote back to the president of the Venezuela federation and said would you mind certifying me as a Venezuelan representative. What my bio doesn't tell you is I attended the Olympic Games in Munich as a Venezuelan referee and I spoke nothing but Spanish the entire time because there was such international intrigue of them not wanting Western referees. My career ended on an extremely positive note but the unfortunate sadness of what happened in Munich directly touched me. I lost a friend there, a fellow official, who got killed. I decided I'd go back to baseball.
Your grandfather and father were lifelong baseball executives. Were you destined to work in the sport?
I haven't quite gotten around to analyzing that fully. But to the degree my grandfather and father—and I had others in the family—were involved in baseball, they blessed me. They were involved with this sport, and I spilled into it. Whatever degree of success I've had and whatever I've been able to contribute back to the sport, there's probably some degree of luck in the whole thing.
There has been renewed interest in Jackie Robinson in recent years, including "42." Were you happy with how Harrison Ford portrayed your grandfather?
I think Harrison Ford deserves extraordinary credit for the time and effort he took to change his resemblance to look like my grandfather and for the spirit of which he went after the role. There were some changes in events and times and things that just had to be changed in order to speed up the plot and move the movie along. But his approach to the whole matter gave due justice to my grandfather. The movie is "42," and they cast a person as Jackie Robinson, Chadwick Boseman, who was an unknown. Then they take a No. 2 character in the movie, Branch Rickey, and assign the role to the highest box-office success in the history of Hollywood. [Laughs.] I don't think anyone in the Rickey family has ever thought that the reputation of Branch Rickey was mistreated. I think it's wonderful from a grandson's point of view that they stayed so true to the integrity of who Branch Rickey was.